If you work in financial services, or any highly regulated industry for that matter (e.g., mortgage, public utilities, insurance, healthcare, auto finance), you are well acquainted with your company's compliance and risk management teams. And as a marketing leader, you are expected to execute on strategies and tactics while also viewing pre-approved deliverables through a compliance lens. Keeping your bank marketing in compliance with applicable laws, internal policies, and related processes is vital to your department's and, ultimately, your company's success.
In this article we will compare marketing compliance software you can use, in real-world marketing scenarios, to improve your department's throughput and your chance at reputational and operational risk management excellence. We will start with the marketing approval process, and progress through monitoring and reporting.
Approval Flow for Marketing Content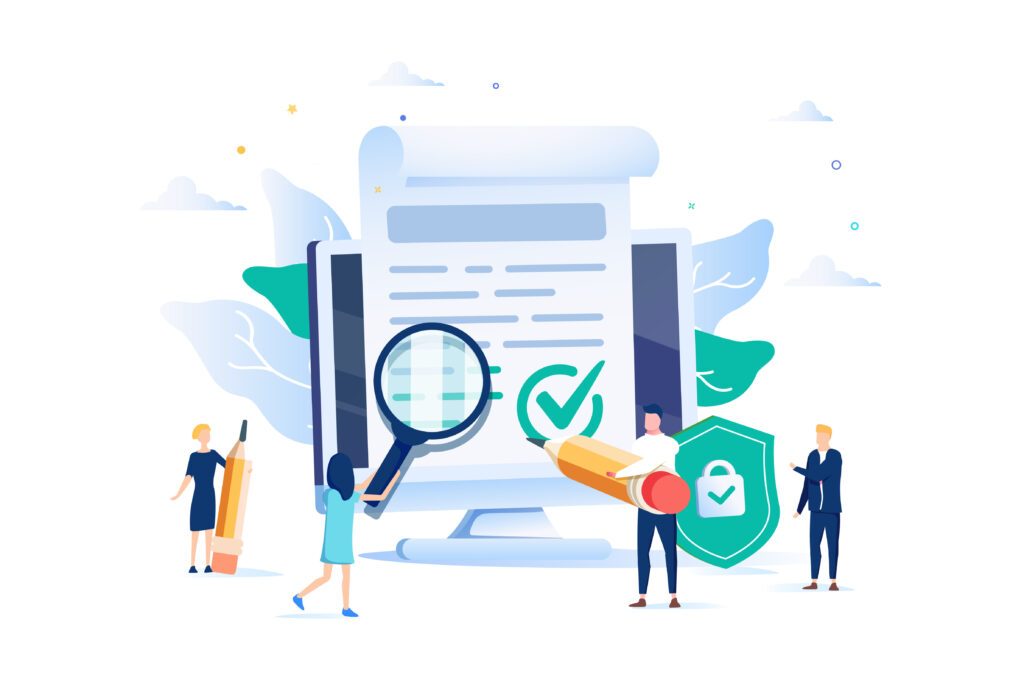 Of all the policies your banking marketing department could have, documenting your approval process for each channel is the most important. A content approval policy can help guide your daily activities, drive excellence in execution, and mitigate operational and reputational risk. Here is a true story example.
Several years ago, a bank marketing manager was tasked with creating new HELOC posters for branches in three states. After having their copy approved, they decided to skip having the compliance department review the final creative. They were confident in their design because they used a previous poster as a template and the related compliance language was readily available on the company's website. Their phone rang the minute the first branch received their posters. Why? Because there is a big difference between APR and APY. A minor typo with major implications. The mistake delayed part of the bank's marketing plan, decreased the campaign's ROI, affected new account volume, and bank's annual earnings. The risk occurrence could have been avoided had the marketer followed an approval policy and had professional-level tools in place help them execute.
Note: BankBound is not affiliated with any of the tools mentioned below and will not receive a commission for any sales related to this article.
Kadince
Kadince is community involvement software for financial institutions, and offers a robust bank marketing compliance solution as well – which we love. With Kadince, banks can save time on marketing project approvals, creating and sending tasks, preparing for exams, collecting data, and tracking goals. Whether you're working on a new brochure, print ad, blog article, social media post, or otherwise, Kadince keeps the approval process moving forward.
When marketing projects need approval, just upload them to Kadince. Each project is routed to the proper approvers based on preset criteria (like product, medium, branch location, etc.). Kadince also reminds approvers of any outstanding approval tasks so you don't have to. No more emails to compliance!
Every step in the process is tracked and is audit-ready. All the data banks need to provide to an examiner or to answer their questions is already organized in Kadince.
Kadince also helps banks manage customer feedback, donation requests, events, volunteer activities, and more – the many elements of an effective community or CRA program. Because Kadince keeps everything in one place, it's easy to work with other departments and share the work between teams. No more frustrated emails to another department asking when their piece of the puzzle will be ready. Kadince makes it easy to manage, track, and report all community involvement data across an organization.
The geocoding feature of the Kadince platform is a standout item. Activities can be geocoded to the correct bank assessment area or location within a single assessment area. This is helpful because banks must show (prove) the distribution of their community efforts. This thoughtful feature also reminds us that Kadince is built for banks by former bankers. Well done.
Kadince, in our opinion, is a good solution for FIs of any size, especially those not looking for an enterprise level solution requiring significant IT support. Visit their website to schedule a demo.
Microsoft Teams – Approvals
Approvals is a part of Microsoft 365, which is ubiquitous at FIs at this point. The Approvals functionality baked into MS Teams can be a wonderful solution, but it will most certainly require initial and ongoing support from your IT team. That support should also include as-needed training. Approvals via MS365 is a good option if you are a large regional or national FI and would prefer an enterprise solution with a – likely – already-approved vendor.
Fintel Check
With the Fintel Check platform your financial institution can launch, scale, and monitor campaigns while automating collection for compliance audits. This platform will complete a daily scan of the websites where your promotions are actively running to ensure promotion accuracy. If you're working with various advertising partners this solution will save you time while reducing risk.
Monitoring and Managing Your Marketing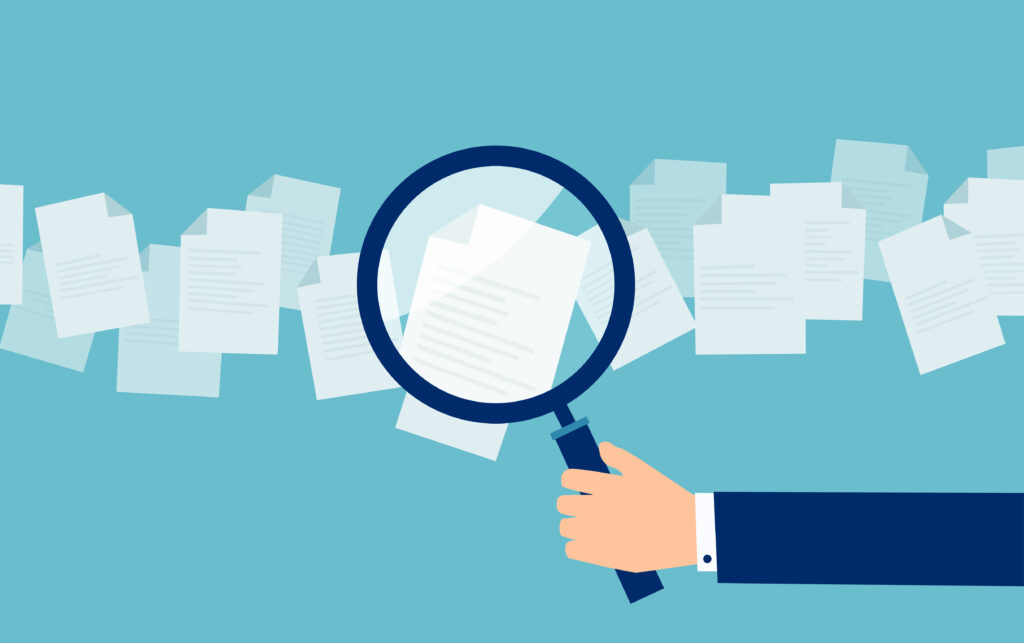 Whereas your compliance department wants to know what you are planning to do, your Audit department wants to confirm that you did what you had planned to do. Here are a few tools to help with specific scenarios.
Social media posts
What did you post, perhaps on your FI's Twitter account, and can you produce the approval documentation for each post? We discussed approvals in the previous section, so here we will focus on producing a report of everything that you posted.
Zapier or IFTTT
Zapier and IFTTT are both no-code, easy-to-use tools that connect cloud-based platforms. While there are differences between the platforms, both execute our needed task in the same way. With either, you can connect Twitter (or other social media account) to Google Sheets or Excel (MS365) and have the tool log your FI's Tweets to a spreadsheet. You could also log your competitors' Tweets so you can easily compare strategies. Using IFTTT, which means If This Then That, you could automate a sequence that logs every instance of when your company is tagged or mentioned on Twitter. You can then have IFTTT initiate an email or push notification alerting you to mentions.
Photo Releases
Your department should have a policy regarding capturing and storing photo releases. Consistently following the policy will mitigate operational and reputational risks and, not to mention, make your compliance and legal teams very happy, particularly during routine and surprise audits.
Imagine your bank organizes an employee volunteer event for your employees at a local nonprofit organization. You assign a marketing staffer to attend the event to represent your department and to take photos for various marketing channels – perhaps including social media, email (newsletter), your SharePoint intranet site. Unless you have a photo release for every non-employee in photos taken, you may as well delete them. Use of photos of employees at company events should be covered – agreed to – in your employee handbook. Having to remove social media posts and revise marketing materials can be expensive and embarrassing.
Here are two solutions we have seen as good solutions for maintaining a photo release policy.
Your company intranet
We suggest leveraging your intranet in two ways as it relates to managing photo releases. First, have PDF of your FI's photo release form available for download. This removes all doubt or excuses for not knowing where to locate the file. Second, create a form that employees can use to request that a photo release form be sent to a specific person (email). In many cases, you should be able to create an autoresponder to the form that emails all related parties and attaches PDF.
But let's take it a step further: In the auto-responder email, link to a cloud-based version of the form. Submissions will automatically be filed in a central location for easy reference.
Using a cloud-based approach also solves for collecting photos release while in the field. Bring a web-connected tablet and have people complete the photo release on site.
Jotform
There are options if you anticipate not having web connectivity at a photo op. Our go-to option would be Jotform. They offer an offline mode for using forms. If you do not want to use their repository, Jotform has native integrations with OneDrive, Google Drive, HubSpot, Drop Box, and others. You may need to loop in your IT department to make sure your intended solution does not violate any data policies.
Net Promoter Score®, or NPS®
According to Bain, NPS is a useful tool for "monitoring and managing customer loyalty." By monitoring your NPS score among your bank customers, you can initiate actionable marketing tasks and bring certain deficiencies to the fore.
At the line-of-business level, you can use NPS to monitor the health of your brand. However, for us, the value of NPS begins to be unlocked at the branch level. Scores can reveal which customers are at risk of leaving, thus giving your branch teams a way to focus some of their daily efforts.
In addressing at-risk customers, management may be able to identify trends or issues that are either consistent across a branch network or specific to a few locations. This information can drive conversations with the retail division's training team.
Also, management can use individual branch NPS scores as a KPI for branch managers. Linking compensation to measurable performance has long been held as an effective way to manage employees.
There are a lot of options for NPS score collection. Here are some, in no particular order, that vary in terms of budget restrictions.
Reporting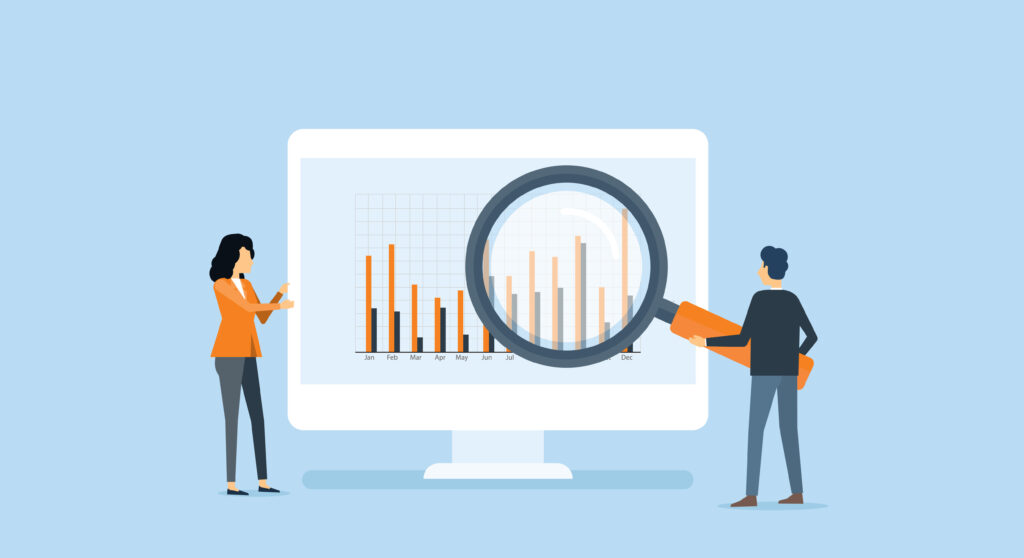 What do we mean by reporting? Banks are required to manage customer complaints. Internally, banks more than likely have a policy and SOP for handling customer complains once they become known. Let's assume your organization is required to report complaints, perhaps to a risk management team, whether they become known via in-person meeting, phone, email, website form, NPS survey, or public forum, such as Google. Here are a few tools to simplify your efforts.
Your intranet site
Reporting complaints is not exclusively a marketing job or responsibility; therefore, we suggest making a complaint form available on your intranet homepage – available branch manager, call center representatives, and, well, everyone! Logicmanager is a popular solution among our clients' risk management teams for collecting complaints, managing follow-up tasks, and reporting.
Online Review Platforms for Reputation Management
Online review platforms, such as Google, Amazon, and Yelp, are ubiquitous in our society. Regardless of where people lodge their complaints, it is necessary to put tools in place to monitor platforms for complaints and to respond to them in timely manner. The first step is to identify the platforms and claim and verify your financial brand's locations. From there, you can link your notifications to a single platform to make notifications and responses easier. Having a single point of truth also makes evaluating reviews and reporting complaints much easier.
Here are a few platforms we have seen used in the banking space:
Compliance and risk management for bank marketing teams is not optional. They are important elements of running a successful organization, particularly when that organization is in a highly regulated industry. BankBound recommends having tools in place to streamline the approvals, monitoring, managing, and reporting of marketing-related activities. Contact BankBound to learn how you can leverage our digital marketing solutions and banking industry expertise.