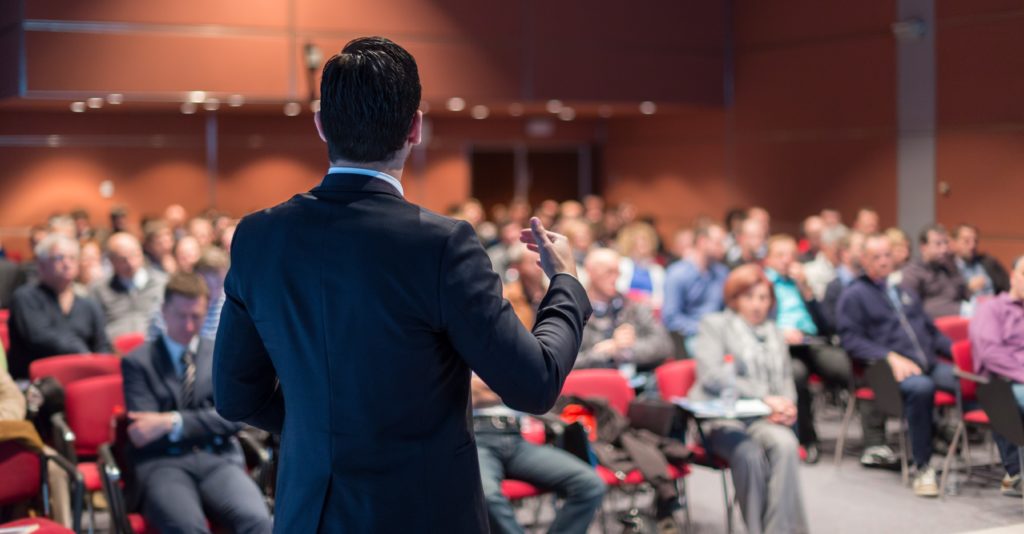 ABA Bank Marketing Conference 2023
The American Bankers Association will be hosting their annual ABA Bank Marketing Conference for 2023 in Austin, Texas. The conference will take place from September 27th through the 29th. Registration is expected to open soon for 2023, and is typically around $1,295 for ABA Members and $2,195 for non-members. The ABA Bank Marketing Conference is the only marketing event exclusively for banks and is a favorite of many CMOs.
ICBA LIVE 2023
Independent Community Bankers of America will be hosting ICBA LIVE in Honolulu, Hawaii. The conference will take place March 12-16, 2023. One of the largest annual gathering of community bankers, ICBA LIVE, invites you to sharpen your knowledge with educational sessions, find a new spark with illuminating keynote speakers, and celebrate the banking industry.
The Financial Brand Forum 2024
The Financial Brand Forum 2024 is scheduled for May 20-22, 2024, at the Aria Hotel Resort in Las Vegas. If you register soon, they have a special deal: Banks and credit unions that pre-register today will get the Super Early Bird Special and a free upgrade to a Gold Pass! You'll get the maximum savings and pay nothing until next year, so you can lock in our lowest possible rate! The event boasts over 50 different workshops and claims to be the largest event for marketing professionals in banking.
Midwest Digital Marketing for Financial Services Summit
The 5th annual summit hosted by the Strategy Institute will take place on September 26th and 27th, 2023, in Chicago, Illinois. The event has a larger attendance from financial marketers across the midwestern United States, with workshops highlighting customer expectations, digital opportunities, and business objectives. Pricing for tickets can be found here.
Customer Experience for Financial Services 2023
North America's leading summit for showcasing global CX trends and their impact on the financial industry worldwide, Customer Experience for Financial Services 2023, will take place in Toronto on March 7th and 8th, 2023. Topics include hybrid digital strategies, AI integrated processes, composable UX strategy, data management, customer journey, and enterprise strategy.
MAC Conference 2023
Come to Nashville May 22 –25, 2023, and hang out with other cool people in the industry. The MAC Conference has it all: top-tier general sessions, breakout workshops, exhibitor-partnership opportunities, a networking reception, MAC's legendary Booth Crawl—and, of course, some great breakfast and lunch grub, capped off with the MAC Awards dinner!
2023 IBA Marketing Conference
Human resource and marketing professionals work together with the rest of the bank, playing a vital role. Working with all employees, departments and functions, the HR and Marketing departments help to build quality teams and relationships with bank customers. To help the fusion between HR and Marketing professionals, IBA presents the 2023 Fusion Conference. The conference is April 10-11 in West Des Moines. The IBA Fusion Conference will focus on general session topics along with HR and Marketing tracks. Register here!
2023 NEFMA Spring Conference
The New England Financial Marketing Association has announced the spring conference on May 12-13, 2023, in Rhode Island. NEFMA brings together dynamic programming to help elevate branding, data analysis, digital campaigns, and more. This year's spring conference will have thought leaders, strategy experts, and innovative bank marketers among the presenters.
Back in person for the first time since 2019, May 12th and 13th will be jam-packed with ample networking opportunities and valuable content that will provide New England banks and credit unions with actionable ideas and information. Registrants that attend the full 2-day Conference will receive 9.5 CFMP credits.
Virginia Bankers Association VBAConnect Conference 2023
The VBAConnect Conference is for Bank Human Resources, Marketing, Retail Banking & Training Professionals. In 2023, this conference will take place on March 13-15, 2023, in Williamsburg, Virginia. Registration is open now.
CBAI Community Bank Marketing Conference
The Community Bankers Association of Illinois (CBAI's) 49th Annual Convention and Exposition will be held September 21 – September 23 at the JW Marriott in Indianapolis, IN. More information will be available soon.
2023 OBL Marketing Conference
Save the date for the Ohio Bankers League 2023 Marketing Conference. The 2023 edition of OBL's Marketing Conference will be held at Ohio Bankers League, in Columbus starting on 23rd March. It is a 1-day event organized by Ohio Bankers League (session one details here).
Illinois Bankers "The ONE" Conference
The IBA is excited to "Bridge Industry Forces" with the Ohio Bankers League for a Joint Annual Convention at the Fairmont Chicago Millennium Park, June 21-24, 2023. The two associations are collaborating to bring one dynamic event where you can anticipate networking with more than 500 peers. You will gain knowledge and best practices from executive-level presentations, engage with innovative leaders, and learn the latest advancements in the Marketplace. Sign up today by contacting the IBA at education@illinois.bank
2023 ABA Annual Convention
The Arkansas Bankers Association's 133rd Annual Convention will be held downtown in our state's capital city. Along with longstanding events such as the Day with the Commissioner and the Simmons Bank Strawberry Breakfast, you will witness the installation of the ABA officers and more!
Indiana Bankers Mega Reimagined Virtual Conference 2023
The Mega Conference (May 16-18, 2023) provides a great opportunity for Indiana bankers to listen, learn and network with peers. The conference features 50 total sessions as well as a vibrant exhibit hall.
Tennessee Bankers Credit Conference 2023
The Tennessee Bankers Credit Conference 2023 will be held on February 16 & 17, 2023 at the Renaissance Hotel, Nashville. There is an early registration deadline of February 3, 2023. One of the TBA's best-attended programs, this conference annually attracts more than 600 commercial loan officers, loan support personnel, and both senior and executive-level management.
The Credit Conference traditionally features an economist and a nationally known luncheon speaker. More info on the speakers, topics, and schedule is coming soon.
ICBA Lead FWD Summit 2023
The ICBA LEAD FWD Summit is the only national leadership conference for the community banking industry and delivers powerful learning for leaders at every level. There is a focus on the principles of leadership, the latest technical banking innovations, and the role of advocacy.  The date of the conference is Sept. 12-13, 2022, in Fort Worth, Texas.
Did we miss any upcoming bank marketing events? Let us know and we'll continue to build out this resource!
For more bank networking and learning opportunities consider joining a bank or credit union association.
{Post updated as of January 6, 2023}