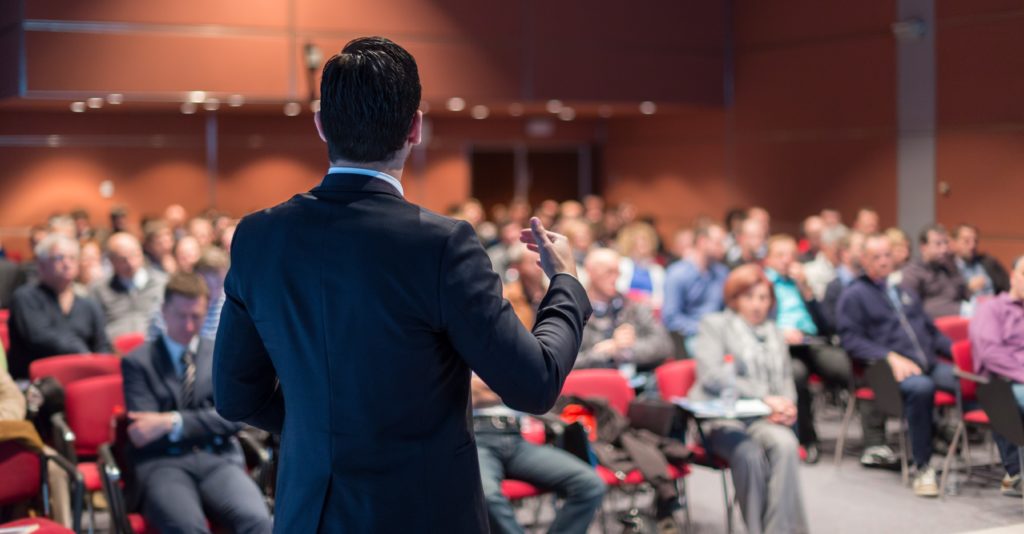 ABA Bank Marketing Conference 2022
The American Bankers Association will be hosting their annual ABA Bank Marketing Conference for 2022 in Denver, CO. The conference will take place September 11th through the 13th. Registration is expected to open soon for 2022, typically around $1,295 for ABA Members and $2,195 for non-members. The ABA Bank Marketing Conference is the only marketing event exclusively for banks and is a favorite of many CMOs.
ICBA LIVE 2022
Independent Community Bankers of America will be hosting ICBA LIVE in San Antonio, Texas. The conference will take place February 27th through March 3rd. Registration is now open, at $1,175 for ICBA Members and $1,675 for non-members. The ICBA LIVE Conference offers sessions for multiple tracks, including risk, regulation, and exams, technology, payments and innovation, lending and deposits, growth and marketing, management and strategy, and banker-to-banker leadership.
The Financial Brand Forum 2022
The Financial Brand Forum 2022 is scheduled for November 14th through the 16th at the Aria Hotel Resort in Las Vegas. Registration starts at $1,590 and goes up to $2,695. The event boasts over 50 different workshops and claims to be the largest event for marketing professionals in banking.
Midwest Digital Marketing for Financial Services Summit
The 4th annual summit hosted by the Strategy Institute will take place on September 27th and 28th 2022. The event has a larger attendance from financial marketers across the midwestern United States with workshops highlighting blockchain technology, integrated marketing, customer loyalty, workflow optimization, and more.
Customer Experience for Financial Services 2022
Also hosted by the Strategy Institute, the 2022 conference will take place virtually on April 27th and 28th. Attendees will learn a host of strategies including improving customer experience, building your client base, and differentiating your financial brand. Speakers at the event include a mix of bank professionals, financial service providers, and CX experts.
MAC Conference 2022
The Marketing Association of Credit Unions will host their 2022 conference in Chicago, Illinois from May 23rd through May 26th at the Westin Michigan Avenue in downtown Chicago. The organizers are excited for the energy of an in-person conference after two years of being stuck on Zoom! MAC members can secure an early-bird registration for only $599 ($799 for non-members). Regular registration will run MAC members $1,199 and non-members $1,599.
2022 IBA Marketing Conference
The Iowa Bankers Association will host an in-person edition of their annual marketing conference from April 21st to April 22nd 2022. This conference will take place at the West Des Moines Marriot Hotel. Registration for members will cost $325, and $650 for non-members.
2022 NEFMA Spring Conference
The New England Financial Marketing Association hosted a Fall 2021 virtual conference and provided on-demand content. The organizers have announced a Spring Conference in 2022, with more information available soon.  NEFMA typically hosts three conferences per year that include expert speakers and focus on membership networking opportunities. NEFMA conferences are typically eligible for CFMP credits as well.
Virginia Bankers Association VBAConnect Conference 2022
The VBAConnect Conference is for Bank Human Resources, Marketing, Retail Banking & Training Professionals. In 2022, this conference will take place on March 3rd and 4th. There will be a launch event at the Greater Richmond Convention Center. More information will be available soon.
CBAI Community Bank Marketing Conference
The Community Bankers Association of Illinois historically has hosted its annual conference in April in Springfield, Illinois. In the past, rates have started at $265 for members and $465 for prospective members. 2022 plans are to be determined.
2022 OBL Marketing Conference
Save the date for the Ohio Bankers League 2022 Marketing Conference. The Conference will take place on March 24th and 25th 2022 at the OBL Education Center in Columbus, Ohio. Participants must register by Thursday, March 17th. Members can attend for $495, and non-members may register for $990.
Illinois Bankers "The ONE" Conference
The Illinois Bankers Association will again host The ONE Conference, this year on March 3rd and 4th. 2022's event will take place at the Embassy Suites in East Peoria, Illinois, though there will also be a virtual option for a hybrid experience. This conference covers bank marketing along with customer relations, financial management, HR, leadership, technology, and operations tracks. In the past, day passes began at $200 for members and $350 for non-members, or you could attend both days for $325 per member and $475 per non-member. Pricing for the 2022 event has not yet been announced.
Arkansas Bankers Association Mega Conference 2022
This annual event includes tracks for marketing, trust, technology, security, leadership, executive leadership, and agricultural lending. The 2022 event is taking place on January 31st and February 1st, 2022 at the Little Rock Marriot. In the past, One Day Registration has been $390 for members and $780 for non-members, while Two Day Registration has been $755 for members and $1,510 for non-members.
Indiana Bankers Mega Reimagined Virtual Conference
The Indiana Bankers Association will hosted their 2020 Mega Conference virtually from November 16th through November 18th, 2020. Although not yet announced, their event for 2022 is likely to follow a similar format.
NEFMA 2022 Spring Conference
The New England Financial Marketing Association has announced plans for a 2022 Spring Conference, but no details are yet available.
Tennessee Bankers Retail Sales and Bank Marketing Conference
No information is yet available on TBA's 2022 Retail Sales and Bank Marketing Conference. In 2021, digital recordings of the conference were made available.
ICBA Lead FWD Summit
2021's Lead FWD Summit was a big success. Participants highlighted it as a fantastic opportunity for networking and professional growth. No details for the 2022 event have yet been announced.
Did we miss any upcoming bank marketing events? Let us know and we'll continue to build out this resource!
For more bank networking and learning opportunities consider joining a bank or credit union association.
{Post updated as of December 14, 2021}