Local banks use a variety of best practices, resources, and strategies to effectively market their brands and services. As competition continues to increase, it's crucial for bank marketers to constantly refine their efforts in order to retain existing customers, attract new customers, and set themselves apart from other financial institutions.
We spoke with a number of experienced financial marketers to get the scoop on what insights, tips, and tricks they would offer to any financial marketing newbies just starting out. Here's what they had to say (contact us to share your own insights!):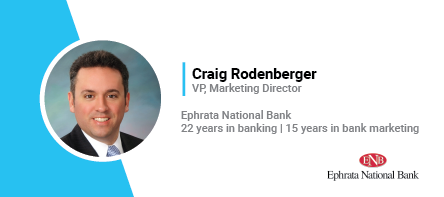 The single thing I would recommend to marketers new to the banking industry would be to not only continuously work to learn and improve their craft as marketers but also become more knowledgeable about banking in general – especially how a bank makes money.  Understanding a bank's balance sheet, income statement, asset and liability management, and performance relative to peers (UBPR report) will not only allow a marketer to create initiatives that impact the bottom line but also gain executive buy-in by speaking their language.  Banking schools and courses like those offered through the American Bankers Association are great educational resources.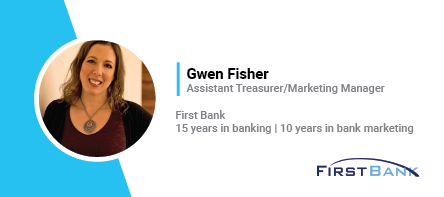 Get out of your silo! Get to know people in all areas of the bank.  Marketing affects everyone, and communication across all areas is key to successful marketing efforts. Pay attention to detail! Nothing crashes the high of putting together a great ad campaign more than when your phone starts ringing off the hook about a typo AFTER the ad hits the papers! Learn as much FI marketing compliance as possible – it will make it easier for you to create compliant ads without a lot of back-and-forth with the compliance department.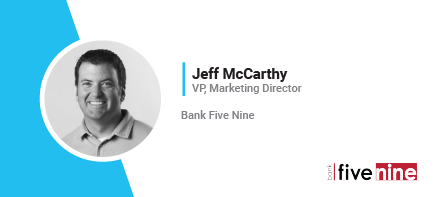 In my opinion, bank marketing has an unfair reputation. With its regulations, compliance procedures and mandatory disclosures, many advertising and marketing professionals believe that the banking industry is boring, difficult, and uncreative. Yet if you look past the challenges, you'll find tremendous opportunity to support an organization unlike any other: the community bank.
At Bank Five Nine, our mission statement is three simple words: Make Lives Better. Not only did my team and I have the honor of crafting that statement, but it's our privilege each and every day to showcase how our colleagues live that mission. Through traditional advertising, as well as social media, PR, TV and radio programming, our website, and strategic partnerships, we never struggle for content as we showcase the good we're doing in our communities. And while our employees are spending over 12,000 hours a year volunteering with local non-profits because they truly want to make lives better, I get to show the world how we are different and unique from the other banks in our area.
My advice to anyone starting out in bank marketing is to embrace what makes your organization unique, and focus your efforts on showcasing those differences. Because in my mind, there's nothing boring or difficult about demonstrating how your organization makes your community a better place to work and live. In fact, I'd call it an honor.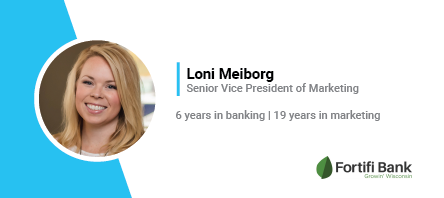 In order to stand apart from competition, you cannot be everything to everyone. Each employee has their idea of who the bank's perfect customer is and why they are the most important. Retail and Commercial will always see things differently. It is your job to understand your target market and educate others on the opportunity that lies within. Take time to understand each line of business and what makes them unique in the industry.  If the bank already has a unique selling proposition – start to define the value proposition within each sales group.
Compliance is your friend!  No, seriously, they are. The better you understand bank marketing compliance, the more latitude you'll feel and the more creative you'll become.  Compliance is not the "no" department – once you get to know them they become the "how can we" department.
Financial Brand Forum and my state banking association (WBA) was integral to my acclimation and success in banking – the wealth of free or cost effective resources on their websites and their annual conferences were key.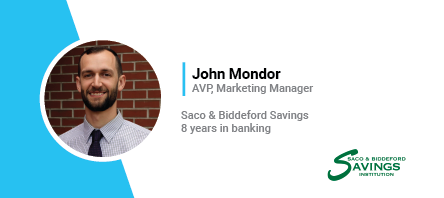 Unique to financial marketing, having a positive relationship with compliance is key. Instead of trying to skirt our way around compliance challenges, we've been very successful working in tandem with our compliance department. We collaborate to achieve creative solutions that both keep the bank protected and get our messages across.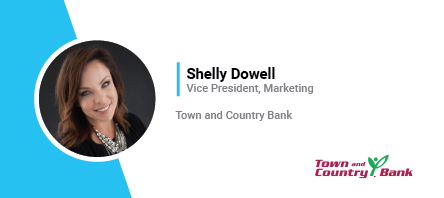 I've learned a lot in my marketing career, but one lesson to share with newbies is that no matter what industry you're in, not to chase the shiny bright object unless you're fully engaging in the fundamentals of marketing. What I mean by that is there is so much Martech out there which promises to help get you more clicks, impressions, comments, engagement, sales, etc., but you need to have solid processes in place to create and deliver on great customer experience before any Martech can aid in driving customer acquisition.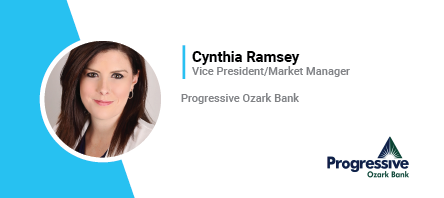 I've been in one aspect of marketing or another for the last 10 years and hold a degree in Integrated Marketing Communications. I've worked in a few different industries, but have spent the last 15 months in banking and I can tell you there are a few consistencies across the board.
First, very few in business understand marketing and that includes marketers. So, your best weapon for success is to be continually educating yourself via multiple resources and platforms, across industries and be constantly looking at what is going on 'out there'.
Second, never stop asking questions. And I mean this in two ways, one being to question why it's done this way, must it be done this way, is there a better way, has something changed, do we need to go back to what we used to do (often discounted and not my favorite option, but I find it is occasionally relevant). Also, don't get deterred by unbelievers or being told no. I learned from Andrew McCrea that 'it just takes some people time to believe' and I have found this to be very true regarding businesses and marketing. It often takes them longer to see the value in what a marketer is proposing. And just because the response was no today, doesn't mean it will be next month, in 6 months or next year. If you really think something is the right approach, never quit presenting it. Always be professional, but always be persistent. When staff tell me 'well they won't do that, they've always said no' it doesn't deter me one bit from asking.
Finally, remember the difference between marketing and sales. The last few years there has been a lot of shift in trying to make sales more 'relational' and the phrase 'people buy from people they like/know/trust' is very popular. And those things are true, but when it's presented to staff as a sales tactic, it still loses its luster in my opinion. Your goal in marketing, I believe, should be to get your staff to buy in and believe in your products and services. They should be so convinced that YOU do it the best of anyone that they almost get offended when they learn someone is a customer of the competition. This is huge, and hard and takes time. Remember, 'it just takes some people time to believe'. And it is a company culture issue, but it isn't limited to HR. If you can get your staff to buy-in then they will automatically be relational and they're truly believable and customers will genuinely trust and like them…and your product/service and company.
Everything in life works from the inside out. Yet, everything about American society and culture works from the outside in, but that's another discussion. That quote 'aim for the heart' is popular, but not many people exercise it and I believe its because they don't live it. It's very hard to behave outside of our own beliefs. That's why staff buy-in is so vital. It's why customers stay loyal to companies that really aren't giving them what they truly want or need.
To sum it all up, my basic advice to a new bank marketer is to get your heart right, align your head the same and don't let anything dampen your drive. You'll learn the technical of banking as you go.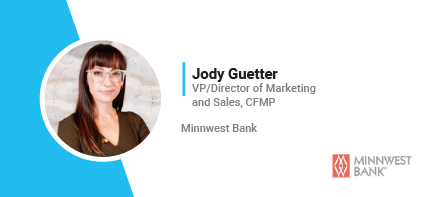 I came into bank marketing from a marketing and sales background and had no banking experience, so I was certainly viewed as an "outsider."  I believe that completely immersing yourself in all aspects of the bank is incredibly important, especially in the day of modern marketing and the new demands and expectations of us. Understanding technology and business intelligence, finance, and how marketing can impact the balance sheet, the various business lines, and their growth strategies, human resources, and of course, compliance is all critical to becoming a successful bank marketer. Equipping yourself with a solid understanding of all the intricacies of the bank, and having an understanding of your role across the organization will not only build credibility for you and the role of marketing but help lay a foundation for growth within the organization and ultimately a seat at the table- which in my opinion is critical for an organizations success.
The other piece of advice is to have lots of small incremental wins over time, share results, and celebrate that success across the organization. It is easy for marketers to want to tackle the biggest, baddest problem and try and change too much too quickly, but back to building credibility, it requires trust, relationship building, and proof of performance. This sometimes takes a little longer than we would like, but essential to building the marketing profile within your institution. Now how to get there- I highly recommend attending the ABA Bank Marketing School. Attending the school was a key component in my development and instrumental in shaping my career in bank marketing.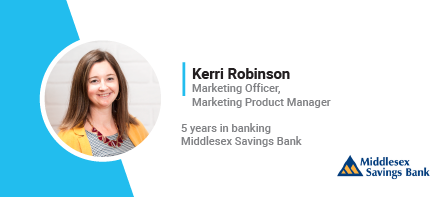 #1: Build relationships— form relationships with different departments across the bank and understand who the go-to people are. One of the most important relationships you can build is with Compliance. If you don't agree with their comments it's OK to challenge them and have mutually informative discussions. Healthy conversations lead to solutions.
#2: Never stop learning— don't be intimidated by what you don't know. Learn the fundamentals of banking and all of the crazy acronyms. Marketing changes daily so try and keep up on trends and invest in your knowledge. Chances are you may not get to attend conferences or schools right away so sign-up for free webinars, subscribe to newsletters, and join LinkedIn groups to network.
Remember, it's OK to make mistakes. Just learn from them so they don't happen again.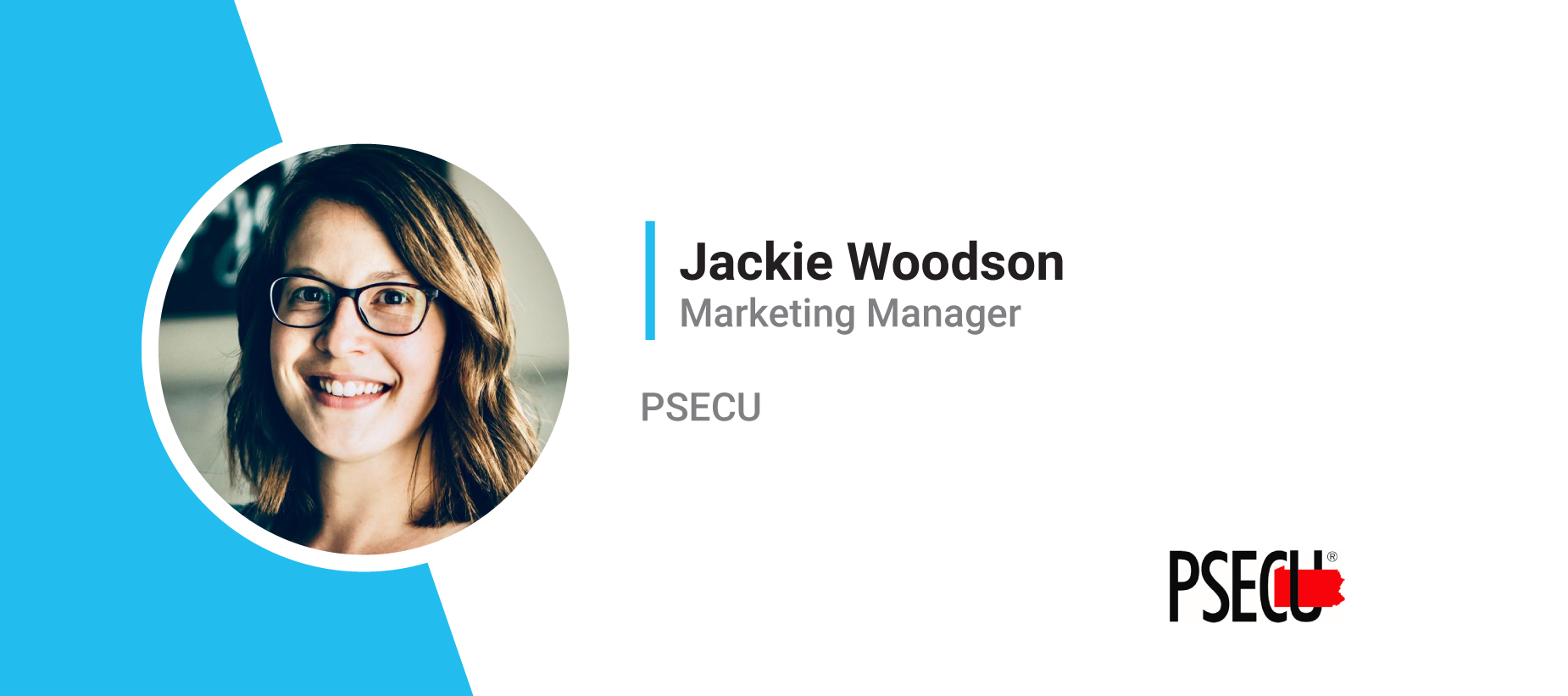 My advice for someone starting out in a bank marketing role would be:
1. Understand your consumers. Whether you're a credit union with members or a local bank, it's important to understand what people are looking for when they are choosing a financial institution and ultimately someone to trust with their money. There are hundreds of options, how do you make your products and services stand out to your target audience?
2. Develop a retention strategy if there isn't one in place. When someone makes the decision to bank with you, it's important to nurture them and deepen their relationship with you. Find opportunities to cross-sell other products and services.
3. Dive deep into all areas of the bank and understand the product and service offering. This allows you to create marketing campaigns where you can bundle products together like managing your credit card using your mobile banking app for example.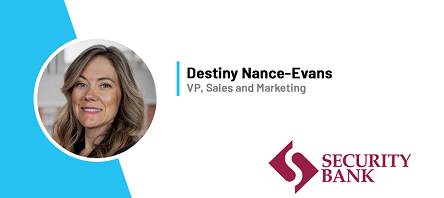 Try new things. See what works what doesn't and take risks. Having a supportive manager is key to being able to do so. Use all collateral as an opportunity to reach new audiences and maintain a consistent brand presence. Lastly, build your network and continue to think outside the box, and even looking at different industries than you are in. You can find great ideas that way.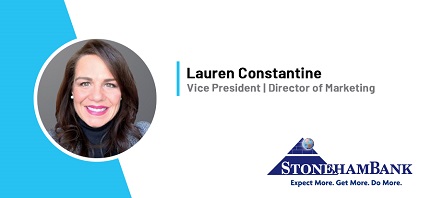 Know your Unique Selling proposition, (USP) in and out. Most banks have similar products and services as all other banks: checking, savings, lending. The USP is something that competitors cannot claim or have chosen not to emphasize. Incorporating a USP in all marketing and advertising helps to make those efforts more effective as it becomes a known point of differentiation.
---
Bank marketing requires a variety of industry best practices and nuanced marketing strategies. These financial marketing experts agree that continuing to learn and stay up to date with banking trends, compliance requirements, and new marketing tactics are essential.
For more bank marketing tips, tricks, and trends make sure to subscribe to our blog!