The Financial Brand Forum is a four-day conference for financial marketers and others in the banking world. The next Financial Brand Forum will take place May 20-22, 2024 in Las Vegas. Attendees can expect to network and learn from keynote speakers, how-to sessions, live product demonstrations, and case studies workshops. BankBound will be among the more than 2,500 banking professionals in attendance. 
How To Prepare For The Financial Brand Forum 

In the past two years, we've all gotten out of practice with conferences and traveling. To prepare for your time at The Financial Brand Forum, we offer these tips:
Review the schedule.

You'll feel less harried if you choose in advance which breakout sessions and live demos you want to attend.

Stock up on business cards

for the networking breakfasts and receptions that bookend each day.

Check out the list of vendors

so you don't miss the new tools and partnerships that can help you accelerate your marketing efforts.

Make sure all your devices are charged

so you're ready for the airport and hotel.

Set an out-of-office reply.

You want to make sure people know you won't be checking your email while you're away.
Tips For Staying in Vegas
Make the most of your trip by staying at the Aria Hotel & Resort, which is the official venue for the Financial Brand Forum 2024. You can get a discounted rate on your hotel room and you don't have to worry about missing anything because you will be right at the location. This includes impromptu networking moments in the lobby, hallways, and elevator.
Set a personal spending budget ahead of time. For example, you may want to indulge in non-conference experiences such as gambling. Just remember that "the house always wins".

There's no need to rent a car unless you plan to travel outside city limits. Las Vegas has many transportation options such as taxis, rideshares, and monorails.
What To Expect Once You're There
More details are coming soon, but here's an overview of the 2022 event.
Get excited for the keynote speakers:
Earvin 'Magic' Johnson 
NBA champion Magic Johnson will draw on his business acumen, management principles, and commitment to innovation as he teaches you his winning game plan.
Jay Leno 
The famed comedian and late-show host will perform a stand-up comedy routine exclusively for attendees with a Gold Pass.
Daymond John 
The co-host of Shark Tank will show attendees how to outperform, outwork and out-hustle their competition. Learn how to build a culture around a brand strategy that inspires out-of-the-box thinking and instills infectious energy that flows throughout the organization.
Nando Parrado 
In this extraordinary and inspirational keynote, the real-life inspiration for the movie Alive will share the lessons he learned through his ordeal: how to respond to conflict, manage crises, make tough decisions, and overcome inconceivable challenges.
Alison Levine
The Everest mountaineer combines inspirational stories with breathtaking visuals to demonstrate the parallels between staying alive on the world's most dangerous peaks and succeeding in today's business world—where determination and willpower are essential to survival.
Omar Johnson 
The former Apple VP of Marketing and Beats by Dre CMO will share how he leverages creative marketing strategies to build brand awareness for the world's most recognizable companies—from Apple and Nike, to Coca-Cola and Kraft—and how banking providers can incorporate similar guerilla techniques to build market share.
Jay Baer 
You'll learn why and where customers complain, and how to turn negative feedback into a massive marketing advantage. Digital Marketing Expert Jay Baer will teach you the critical steps necessary to delight and retain today's banking customers in a hilarious and interactive keynote that will forever alter the way you think about the intersection of CX, marketing, sales, and operations.
Jeremy Gutsche 
Don't miss a mind-blowing, interactive, multimedia keynote from the CEO of Trend Hunter. Jeremy will arm you with big picture takeaways and practical steps showing you how to adapt to the macroeconomic forces and mega-trends that are reshaping banking and the world around us.
Ross Shafer 
This hilarious and unconventional keynote speech will reveal the gaps between corporate CX strategies vs. what consumers really want and the actual experience brands deliver. Drawing on emerging trends in the science of consumer psychology, Author and Business Expert Ross Shafer will explore the importance of relevancy, engagement and customer empathy in any bank's branding and growth strategies
In addition to the keynote speakers, attendees can choose between intensive, in-depth, interactive how-to sessions scheduled daily. Take a break from workshops to attend the networking breakfasts, luncheons, and end-of-day receptions.
Are your networking skills a little rusty? Here are some tips for making the most out of networking events:
Look for people who are alone at a table or standing against the wall.

They may be especially grateful for the opportunity to start a conversation. 

Keep it simple.

Before you start talking shop, try to make a basic personal connection first. You don't need a fancy opening line; just introduce yourself and exchange names.
Maximize your reach.

You're there to talk to as many people as possible, not to meet your new best friend. So, try not to stay with any one person longer than 5-10 minutes.
It's about connection, not sales.

Don't expect to broker any business deals at a networking event. Focus on connecting authentically with each person you talk to. Afterward, you can follow up to get the ball rolling on a potential sale.
Exchange business cards intentionally.

If someone asks for your card, you can give it out. But otherwise, there's no need to offer your card to someone you know you don't need to talk to again. When collecting others' cards, jot down a detail on the back to help jog your memory when it's time to reach out.
Smile, relax, have fun.

If you feel nervous at networking events, you're not alone. Just remember that everyone else is probably feeling some degree of nerves, especially this year when we're all out of practice. Try to have fun with it.

Finally, make a list of the vendors you want to connect with and the breakout sessions you'd like to attend. The primary themes of the forum's breakout sessions include How-to Strategy Sessions, Digital Banking Showcases, Peer-to-Peer Panels, and Live Demo sessions.
What To Do After The Forum

Get a head start by making a to-do list for after the Financial Brand Forum.
Follow up with your new networking contacts

. Send a LinkedIn connection request, make a call, or write a short email note.

Share your knowledge.

Hopefully, you'll learn a lot at the forum that you're excited to share with the rest of your team. Schedule a lunch n' learn to disseminate your new knowledge and best takeaways.
Still on the fence about attending the forum? 
"Financial Brand Forum was the first conference I attended shortly after beginning my career in banking.  It was enlightening and taught me how to safely push boundaries towards modern day marketing tactics and away from a commodity approach.  Financial Brand Forum is a playground for financial marketers to ask "how" and "what if." "
~Loni Meiborg SVP- Organizational development, Fortifi Bank

"I have attended the Financial Brand Forum previously, what I am most looking forward to learning new marketing ideas that are specific to the banking industry. I think that is what I like about this conference, it is focused on financial services with our regulatory requirements in mind. Whenever I attend any educational opportunity, I try and walk away with 2-3 actionable items that I can work on. The first time I attended, I came back to the bank with a focus on onboarding that I was able to launch in a test region. Since then, the program has grown, evolved and improved."
~Allison Nadel, AVP, Marketing Operations Manager, Alpine Bank

"Financial Brand is unlike any other conference I've ever experienced in my banking career. It is impossible to leave without takeaways that can be immediately implemented at your FI upon your return or thought-provoking ideas to challenge your team's way of operating. There is something for everyone at the FB Forum!"
~Natalie Bartholomew, NWA Community President, First Community Bank
See You There?
Make sure to visit BankBound's booth (#162), where we'll be raffling off a serious gift box (daily) as well as complimentary digital marketing services!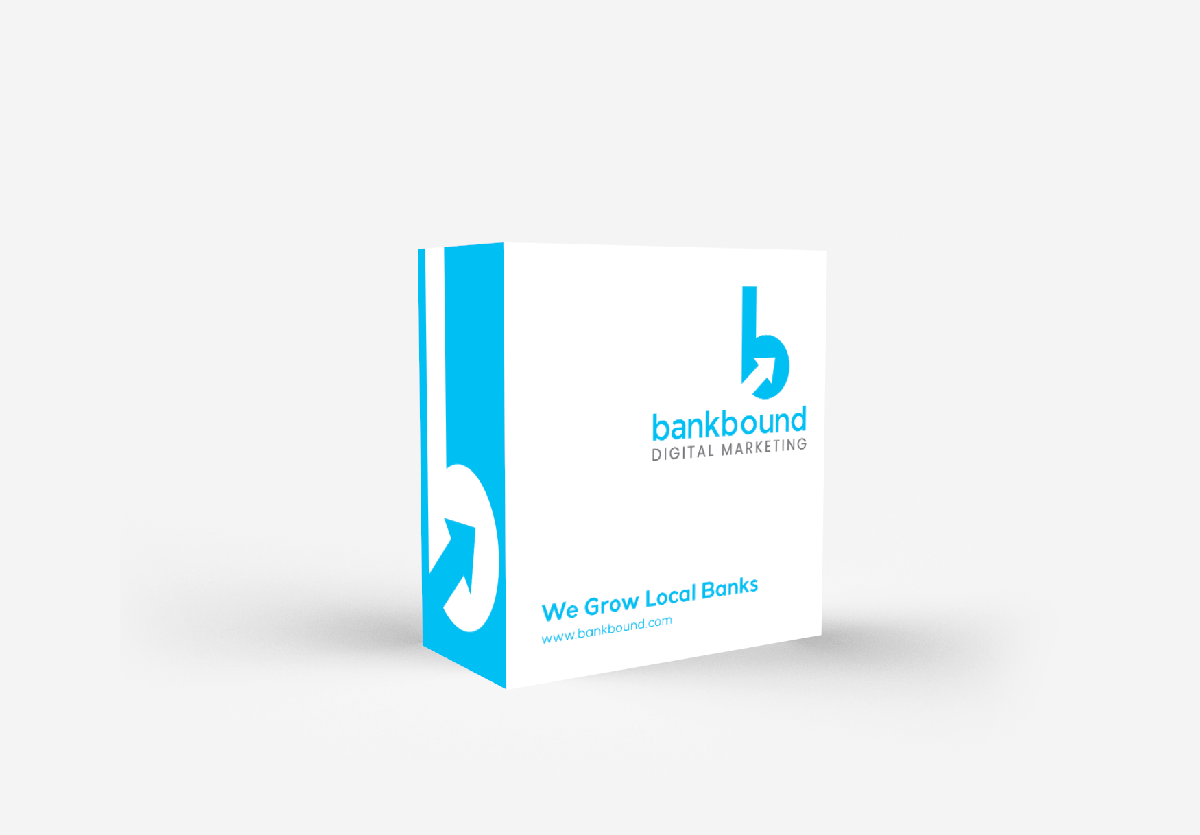 See you in Vegas!