When searching for any financial product or service it is apparent that there are a select group of sites that dominate the organic search landscape and rank in the top positions for anybody looking to compare checkings, savings, credit cards, loans and more. 
Sites like Nerdwallet, Bankrate, Money Under 30, the Balance, and others are clearly the top players in the financial product comparison space, but how does a bank go about getting listed on their site as part of their deposit marketing strategy? 
There are multiple ways a bank can get their products listed, but the most common is an affiliate marketing partnership which allows the bank to pay these sites directly for any leads referred to their site. 
How Does Affiliate Marketing Work?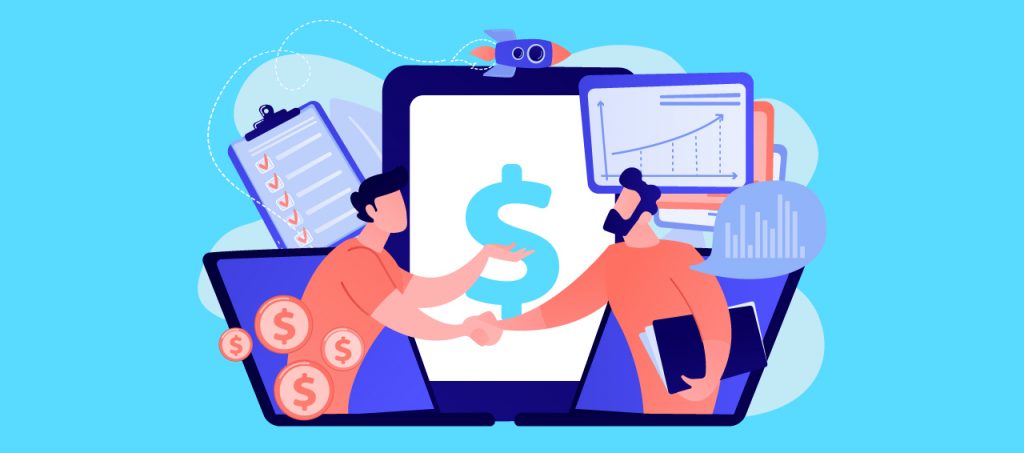 Affiliate marketing (or performance marketing) is a fairly simple concept that has many different applications and is used by different brands in different ways. 
Affiliate marketing broken down to its simplest form is essentially this, brands promote their products through third party (or affiliate) sites and offer a commission on every sale the third party (affiliate) site generates.
When working in an affiliate landscape, there are 4 parties that participate in each transaction- 
Brand-

seller of the product

Publisher-

provides a link to the product for customers

Affiliate Network

– provides tracking links to the publisher to post on their site and provides tracking information for brands to pay publishers their owed commission 

Customer-

Purchases product after clicking through a publisher website
If we are looking at this from the perspective of a financial institution the brand would be your bank, your product would be an account or service, and the publishers could be any site that participates in affiliate marketing (Nerdwallet, Bankrate, etc). 
When working with affiliate publisher sites, a brand will negotiate commission for each lead generated. In retail, a majority of commission will be a % of the total sale referred, for example, if a commission rate is set for 10% and a publisher refers a sale of $100, the brand would pay a $10 commission to the publisher who referred that sale. 
For banks it traditionally works on a flat commission rate because there isn't a set price for products or services. So a bank can pay a specified dollar amount for every lead generated by a publisher. 
For example, a bank could pay $5 commission for every credit card application submitted. Normally, the amount you pay out will determine where your product/ bank is listed on that publisher's website. 
Brands can also work on a CPC  model, paying a set price for each click driven to their site. 
On top of pay for performance commissions, brands can also pay flat fee amounts for select placements on publisher's websites. 
Beyond sales, applications for service and clicks, you can also commission on app downloads form submissions and more. 
Customer Journey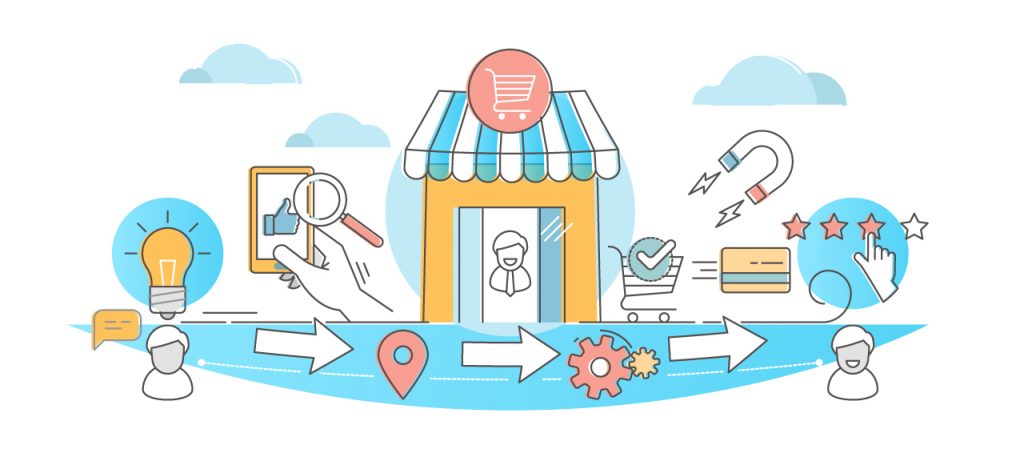 Customers will have very little idea they are part of an affiliate marketing transaction. A normal customer journey is as follows. 
The customer lands on a publisher page- Most likely after a google search, but affiliate links can also be placed in organic content. For this example let's use a google search of "best checking accounts". The top organic result is "9 Best Checking Accounts" by Nerdwallet

When you click you are brought to this comparison page. If you look closely, you can see an affiliate disclosure. These are required by law to let consumers know Nerdwallet is receiving compensation for these listings. 

When a customer selects a checking account they will be directed to that bank's website. For this example we have selected the checking account from Axos Bank. The customer is directed to their page to open a new checking account and if you look closely in the URL you will see affiliate tracking code. 

If the customer finishes an application to open an account, that information will be tracked through an affiliate network and Axos will pay the pre-negotiated commission to Nerdwallet for referring the sale. 

Networks also take a very small portion of each transaction. Price varies by network and size of the program, it is best to do research on each networks transaction fee to see which will be the best fit for your program. 
How to Create an Affiliate Program 
If an affiliate program is within your budget and you want to take that next step and start partnering with some of these top publishers. Where do you start? 
The first place any affiliate program starts is with an affiliate network. Getting set up with a network allows you to start creating tracking links and partnering with publishers. 
There are 5 major networks that make up the affiliate space, all have the same essential function which is tracking sales, clicks and commission for publishers and brands. In addition to these networks, there are various niche networks such as Fintel Connect, a network that is specifically geared toward fintech.
However, they do all have small differences that can be a better fit for your brand depending on your needs. I would recommend contacting each to see what network is right for your bank. 
Large publishers such as Nerdwallet, Bankrate and others that we want to target will have accounts on all networks, some may have preference of a certain network, but most are willing to work across any network. 
The 5 major networks are- 
Once a network is selected, your bank would place a tracking pixel (provided by the network) on all pages of your site and begin uploading text links, banners and creative that publishers can place on their site to promote to customers. Links and banners can be generic links to the bank or can highlight specific products or promotions. 
After you are joined to the network you can begin recruiting publishers that you want to promote your content. During the recruiting process you can negotiate commission with your publishers.
Commission can not be adjusted on previous sales, but can be adjusted as you move forward with a partner. Commission can be used as a negotiation tool to get your brand more visible positioning on publisher sites and can be a deciding factor in their content surrounding your brand. 
If your commission is too low, publishers can decide not to post about you at all. 
When a publisher joins your program they get access to your tracking links and banners to place on their own site and promote to their customers. 
As publishers begin to post about your product reporting will come through your affiliate network. From there, you can create an ongoing strategy for publishers who are performing well, or reach out to publishers that aren't doing as well to see what they need to be more successful promoting your product. 
Low Risk High Reward
Because publishers operate on a pay for performance model, after the program is set up you are only paying out on leads driven by select publishers. Network set-up fees (which are only paid one time) and transactional fees (a fraction of each transaction) are relatively low. 
Sites like Nerdwallet and Bankrate are top publishers in the finserv vertical and can drive extreme amounts of traffic to your site and normally do not let commissions be capped at a certain amount. 
While those sites are the major players in the space, there are countless smaller sites that can drive volume for your bank that are more flexible and cost effective when it comes to commissioning. 
Once your program is set up, affiliate marketing can be an extremely cost effective way to drive more leads and traffic to your site. 
Have questions or want help testing an affiliate marketing campaign for your financial institution? Let's have a conversation!