As customers increasingly performing routine bank transactions online—from depositing checks to opening accounts—relationships between individuals and their local bank branches aren't as strong or prevalent as they used to be. With decreased customer engagement comes decreased loyalty. Customers may find it easier to switch banks, choose advertised deals for loans or accounts at competing local or national banks, or simply neglect to take advantage of financial products like CDs or IRAs that not only increase deposits, but also help them build wealth and attain long-term financial stability.
A successful method for banks to combat customer disengagement and boost retention is to improve in-person connections. As a small, community bank, you already have a leg up over national banks in providing a convenient, local experience for your customers. In this post, we'll discuss ways to use this to your advantage, building upon your strengths by utilizing simple steps to increase visitors to local bank branches, and ultimately create loyal and lifelong customer-bank relationships.
Why do banks need to incentivize customers to visit local branches?
Many community-owned banks strive to keep up with their national counterparts by offering competitive and digital banking features—and these features are important to giving customers what they want and need. In fact, more than two-thirds of Americans use digital banking, with numbers expected to continue to rise. However, that doesn't mean that those digital customers will never visit a branch.
Bringing customers to their local bank branch for in-person interactions can help solidify your banking relationship and help them come to see you as a financial partner rather than a hands-off utility. Not only will creating one-on-one relationships with your customers encourage retention, it can also help you acquire new customers who are not pleased with their current bank, or who are currently unbanked (about 4.5% of US households) and aren't sure where to start.
When you provide a thoughtful, useful, or reassuring customer experience, you show your customers the value of banking with a local financial institution—one that is accessible beyond 800-numbers and chatbots. And there are some banking activities that your customers may prefer to do face-to-face, from making special deposits to applying for a home loan.
Additionally, a quality in-person experience can also set you apart from other local banks in appealing to individuals who prefer to do their banking in person or as a hybrid of in-person and online, like customers under the age of 35. As Deloitte Center of Financial Services explains in a recent banking and capital outlooks report, "Digital interfaces are essential, and desired, but customers tend to need person-to-person experiences to boost loyalty."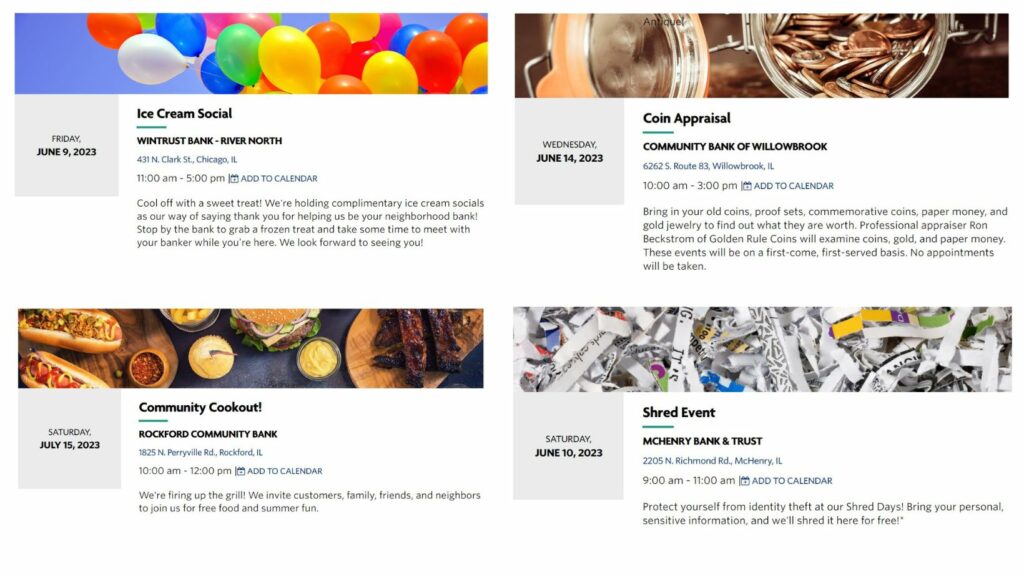 Smart Ways to Increase Local Branch Visits
In past years when most banking was completed through onsite transactions, banks didn't need to create incentives to increase local branch visits. However, with the rise of digital banking, customers sometimes forget the benefits of the occasional visit to their local branch. Here are ten ways to bring both new and current customers into your bank branches, connect with members of your team, and build beneficial long-term customer relationships.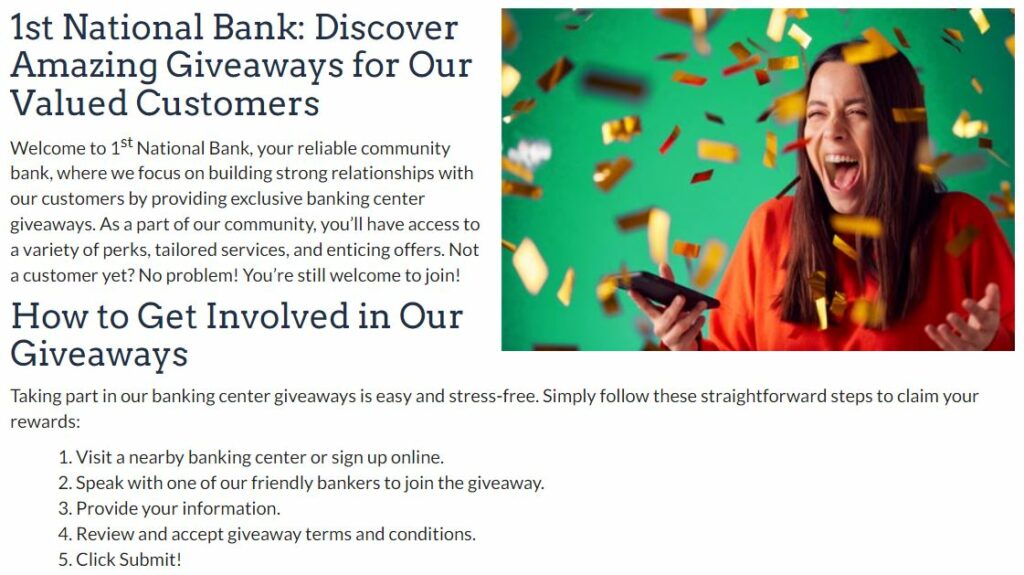 1. In-person exclusive offers: One of the best ways to encourage visits is to offer special promotions to customers who visit the bank in person. Examples of such promotions could include:
Cash-back offers: Consider offering cash-back to customers who visit their bank branch regularly. You can reserve cash-back for specific transactions, such as making deposits or opening a new account. Or you can offer cash back for completing a set number of monthly or seasonal visits.
Giveaways. From local guides to tickets to area sporting events and gift baskets, giveaways can help boost visits as well as your customer's experience. Consider teaming up with local businesses to increase publicity and reduce overhead costs (more ideas on community partnerships below). Offer free coffee and tea at certain times of the day or on certain days of the week.
Swag. From water bottles to t-shirts, merchandise affiliated with your bank can increase brand awareness in the community, while also incentivizing bank visits. Raffle a swag bag each month or offer individual items to the first ten visitors of the day.
Special interest rates on loans or CDs. Offering a special rate for in-person applications or account openings can not only pull in new customers, but it can also help you make a connection to them and jumpstart a long-term banking relationship.
Passport programs. For adults or children, offer a passport program with rewards for customers who visit all or a set number of branches within a period of time (for instance, over the summer).
Children's books. Give out free financial-literacy related books for children of various ages (Like the classic The Berenstain Bears and The Trouble with Money) when they open an account or make a deposit in person. Take this a step further and create a children's reading section in your lobby or hold a regular story hour by a team member or member of the community. You might even consider creating a dedicated space in-branch for a financial literacy library.
Feature a local business or artist. Provide space in-branch to a local business who can sell products. You could also allow local artists to display their artwork for sale inside of the branch.
Free coin counting machine. Allow both customers and non-customers the opportunity to use a coin counting machine to convert coins into cash. Give them a free gift for depositing the coins into an account!
Convenience services. Retailers are increasingly offering various convenience services to entice foot traffic, including Amazon Pickup Lockers, FedEx/UPS package dropoffs, Laundry and dryclean lockers, and more.

2. Personalized customer service opportunities: Advertise one-on-one meetings with financial advisors, lenders, or other bankers to discuss financial goals and options. Personal meetings can give you quality face-to-face time with your customers, as well as providing them with information about the tools your bank can offer for their greater financial wellbeing. Consider creating an easy online request form to book these appointments.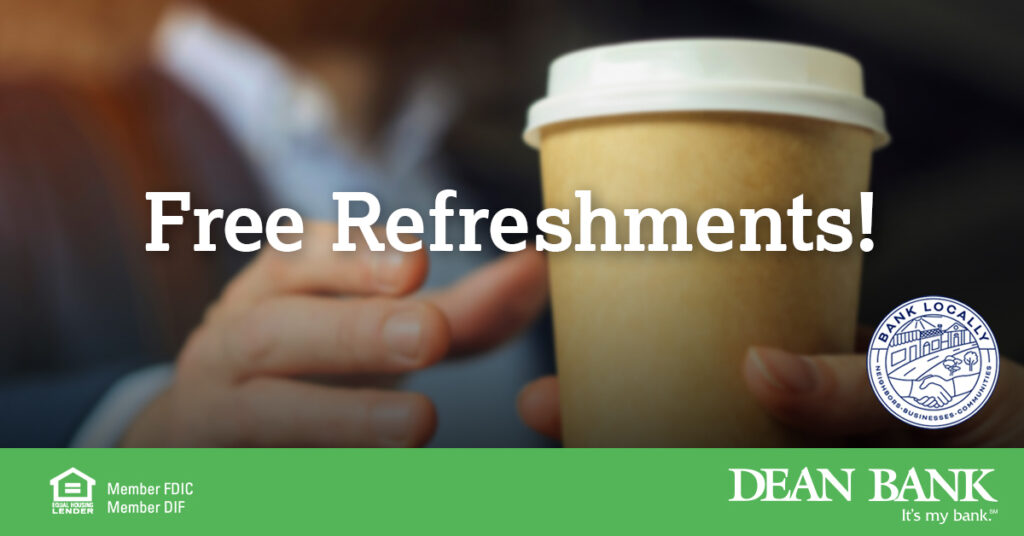 3. Convenience and comfort: Make your customers' branch visits as convenient and enjoyable as possible for customers by taking steps to provide efficient service and short wait times, as well as comfortable waiting areas with free Wi-Fi, refreshments, and activities or treats for small children.
Additionally, make efforts for customers to feel at ease, especially when dealing with difficult financial circumstances. Promote empathy, when possible, and provide employee incentives to provide a reassuring and warm environment for all customers.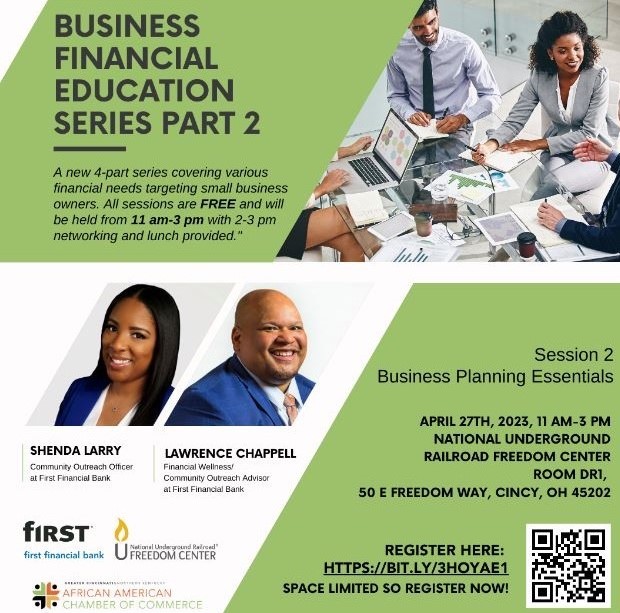 4. Financial education: Hold onsite workshops, trainings, or courses on financial management, wealth creation, tax strategies, and innovative investment ideas. Financial education can help customers stay engaged and remain informed in their financial management. Advertise refreshments or personal follow-ups or appointments as a further incentive to customers to these events.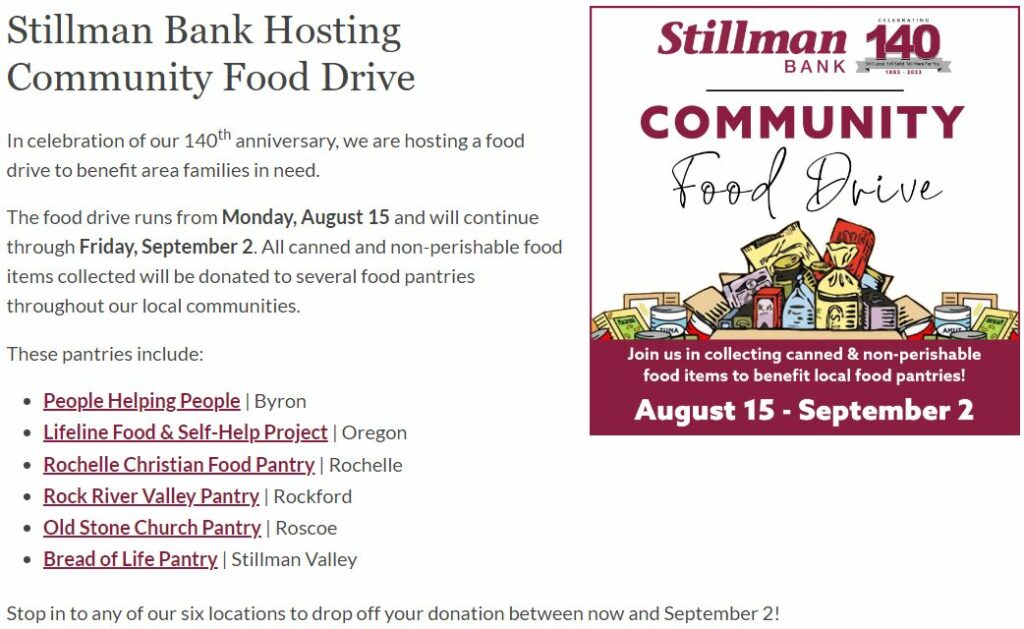 5. Community events: Offer free meeting space to nonprofits and local companies, or host specific community events at the bank branch to increase visibility and engagement within your community.  Events could include charity drives, networking events, and fun activities like trivia or game nights, cookouts, coin collector meetups with rare coin appraisals, and more. You can also consider something as simple as displaying local artwork and holding an opening event or special exhibition kickoff day with refreshments each time you display a new artist.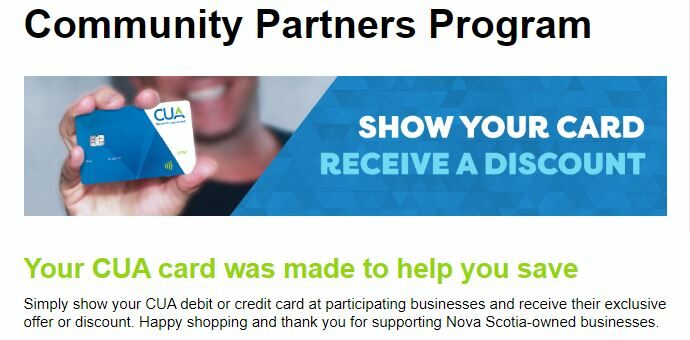 6. Community business partnerships: Partner with local businesses to offer discounts on local eateries or retailers, or exclusive offers for customers who use the bank's services. If your branch is near a local cafe or ice cream shop, work together to offer coupons for a free cone or cup of coffee.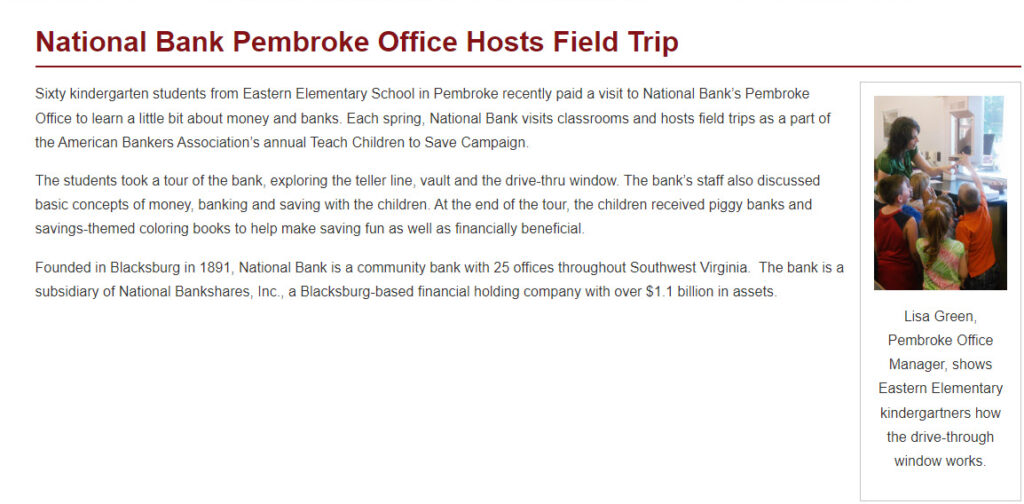 7. Children and teen bank tours. Involving children and teens in your incentives can solidify your relationships with the whole family and encourage lifelong banking relationships. A bank tour that includes a look at the vault, operating the pneumatic drive-thru tubes, and watching the coin-counting machine in action can be a fun experience for children and parents alike, and cement an impressionable mind's enthusiasm for managing money.
Include a coloring book or storybook for younger children. For teens and young adults expand this to education on common financial steps for their age, like opening a checking/savings account, using an ATM, or basic and accessible information about the smart use of credit.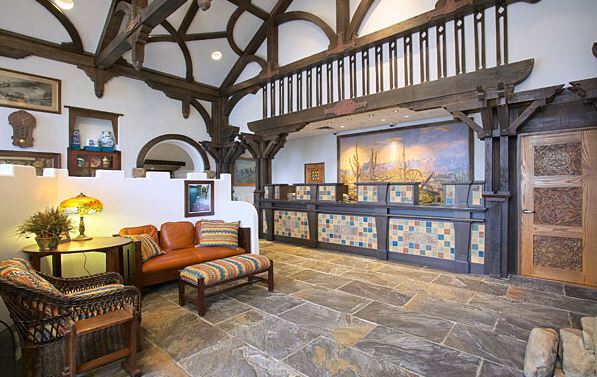 8. Unique branch experiences: Think about what your community represents and what your customer-base would appreciate the most (or ask your customers directly!) and model your branch on these ideas. Consider what amenities (like coffee or tea) your customers would enjoy. Incorporate a children's play area or a lounge area where customers can relax before an appointment or work between errands. Include local art, maps, or historical displays. The key is to make customers feel welcome to come in and linger.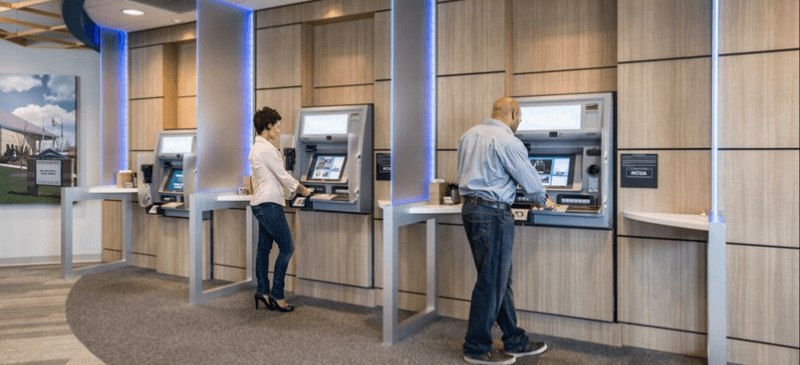 9. In-branch tech solutions: Provide customers with interactive tools and technology that they can use when they visit your branches. Options could include a kiosk that allows customers to explore various mortgage payment options, or an augmented reality experience that allows people to visualize their financial goals.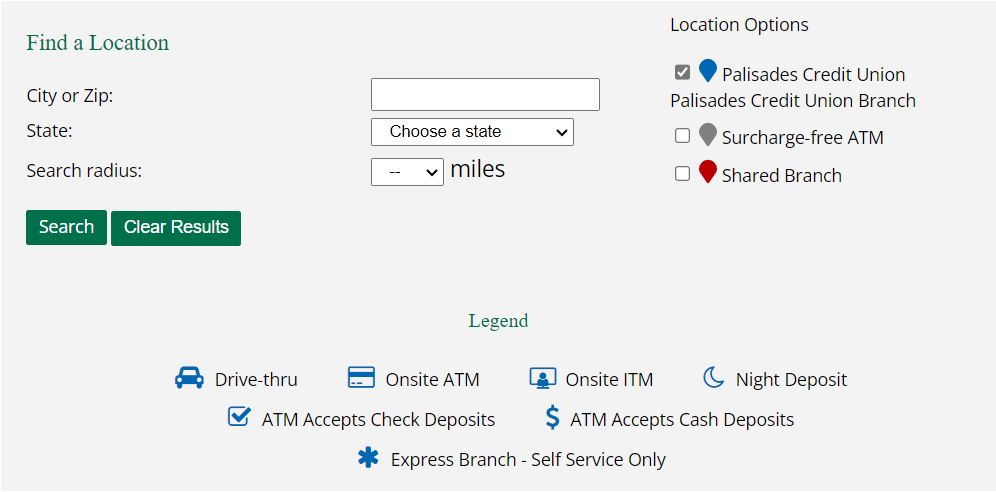 10. Digital presence for your locations. Many customers and prospects will first look at your digital presence before visiting your branches. Local search engine optimization will enhance your digital presence for each location, including local listings on online platforms (e.g., Google Maps details, images, and reviews). It can also be useful to create online search ads with location extensions, which can provide users with a clickable link to online maps which provide driving directions.
Lastly, it's important to make sure that your bank's website facilitates and encourages in-person visits. Advertise branch events and incentives. And be sure to create a dedicated page on your website for each branch that includes information about each branch's location and amenities, as well as images of your building and team members, and other special characteristics.
Let Your Digital Presence Be a Bridge to Strong, In-Person Banking Relationships
As a locally owned and operated financial institution, you know your community and how to best relate to and serve your customers. While you work hard to create a robust digital experience, it's important that you don't let online capabilities entirely replace those important, one-on-one banking relationships. Using your online presence to not only simplify banking needs but encourage in-person involvement can help foster strong connections, loyal ties, and sound long-term financial choices that can give your whole community a boost.
Many bank websites serve as a wall between their team members and their customers—rather than a bridge to all the personal services and benefits their bank has to offer. Whether it's creating informative location pages or improving your Google listings, BankBound's digital marketing services can help your financial institution increase those connections and build partnerships with both new and existing customers. Contact us to see what we can do for you.
How do you do it?
Does your bank or credit union use a novel approach to increase local bank branch visits? Reach out to us to tell us about your community bank marketing ideas! Have you used one of the tips above and seen the impact at your branch? We'd love to share your success with our readers in this post!