The days of the 500-word blog post are over. Nowadays, consumers use the Internet to research before making a purchase or financial decision. That's why sites with the best, most helpful content (which tends to be longer) are ranking higher in organic search results.
"The average Google first page result contains 1,447 words," according to an analysis from Backlinko. 
"…large word count is correlated with higher rankings," writes Neil Patel, listing specific benefits such as "longer content has more backlinks, social shares, organic traffic, higher social engagement, and higher SERP rankings."
In this article, we'll explain everything you need to know about creating successful ultimate guides for your bank or credit union website.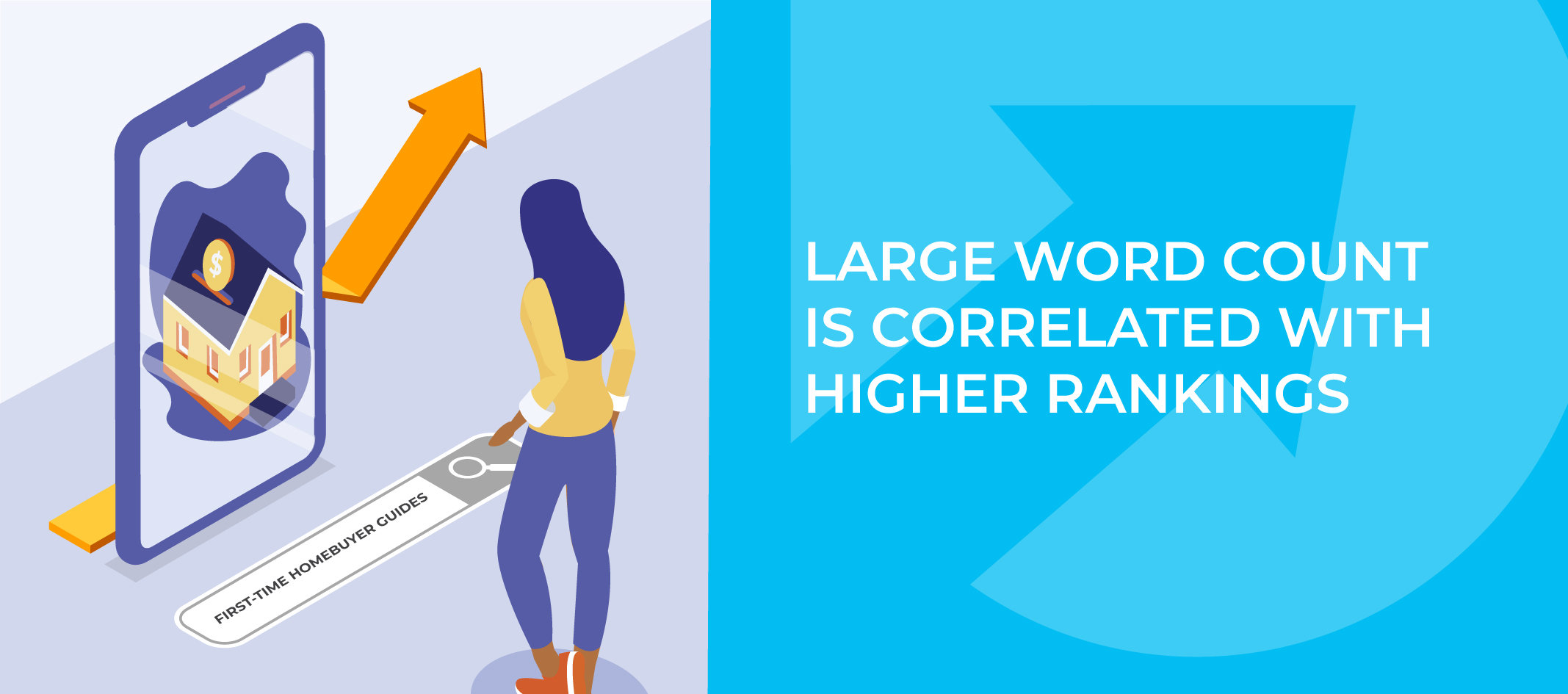 But what should I write about? So much has been covered already.
Look at what is currently ranking on the first page of Google. Find holes you can fill with additional or updated information as well as expert quotes from your own bank employees. 
Also, remember that you can stand out with local SEO.
Here's a screenshot of the top three organic search results for the query "first-time home buyer guide:"

Now, look how the results change, with smaller players such as community banks and realtors able to rank organically on page one of Google when the search query is localized with "first-time homebuyer guide for pennsylvania:"

Ultimate Guides provide useful evergreen content. 
Evergreen content "doesn't go out of date" and "revolves around a topic that's always relevant to readers, regardless of the current news cycle or season," according to Ahrefs. For example, your existing and potential customers will always want to know "How to Save For Retirement," "What are the best mortgage options for first-time home buyers," and so on. Evergreen content guides are also easy to update once a year or as needed. They can be turned into printed booklets and other types of resources to distribute to customers.
Personal finance has grown more complex over the past few decades, leaving consumers anxious and confused. And the COVID-19 pandemic has only increased financial stress for many people. According to two recent polls, 41% of respondents in a CNBC / Change Research survey are "worried and uncertain" about their personal finances and 88 percent of respondents in a National Endowment for Financial Education poll "say the COVID-19 crisis is causing stress on their personal finances." As a local financial institution, you can be a trusted voice and advisor in helping your community navigate choices around deposit accounts, home loans, personal loans, paying for college, saving for retirement, and more.
7 Tips For Creating Ultimate Guides For Your Bank
Now that you understand why you need ultimate guides, here are our favorite tips for creating high-impact blog articles.
Go for content depth.

You want to cover the focus topic (main keyword) as well as relevant terms and sub-topics.  
Be comprehensive.

Similar to above, aim to include a variety of related topics in your ultimate guides in order to answer as many questions as possible. 
Focus on the topic/keyword you want to rank for.

Mention the keyword in the title and distribute variations of the keyword throughout the article. Instead of keyword stuffing, you're looking to include long-tail keywords.
Write headlines for SEO and curiosity. You need to include your keyword or keyphrase in the article title, but you also want to convey the benefits of reading this article and trigger readers' curiosity with interesting and/or provocative words. A popular format for headlines is to lead with your keyphrase, such as "What Is An Adjustable-Rate Mortgage?" and then add a sentence to grab people's attention such as "What it means, How To Apply, and 5 Reasons It Could Be Right For You"

Include expert quotes.

As a community bank or credit union, you have experts on your team (mortgage lenders, wealth management advisors, etc.) and in your community (local business owners, real estate agents, etc.) that you can and should tap for input in your ultimate guides. It adds expertise to your article and, with experts outside your organization, offers a chance for cross-promotion.

Finish strong.

Your call to action (CTA) is one of the most important parts of your article. You also want to match your CTA to a reasonable level of "ask." For example, if your ultimate guide is about home buying, you could use "Learn more about mortgage loans from our bank!" as your main CTA and then include a link to your online mortgage application in the conclusion paragraph. Some of your readers may be ready to apply for a mortgage, while others are still gathering information and may respond well to a CTA to contact a mortgage lender to discuss their questions and concerns.

Break up your longform article.

Use subheadings, short paragraphs, and images to break up blocks of text. At BankBound, we include 4-5 images per 1,000-1,500 word blog.
How to find ideas for ultimate guides 
Finally, what to write about? There are lots of ways to find out what your customers need to know and are wondering about. From using free tools like Answer the Public to reading Personal Finance threads on reddit and looking at Google's "People also ask" section:

And, of course, you can plan your blog topics around your bank's own marketing calendar.
Need more help writing ultimate guides?
Many of the financial institution marketers we work with are one-person departments already juggling more than enough. If you need help with your bank's blog, BankBound can help! Talk to a bank marketing nerd today to learn more about content marketing for your FI!