At BankBound, we stay on top of the latest trends in digital marketing so we can deliver the best possible results to our clients.
So, I was excited to attend Content Marketing World, the largest gathering of content marketing professionals, this fall. While some aspects of Content Marketing remain true, like the fact that well-written, genuinely useful content is still your best bet for ranking in organic search results and attracting an audience, the industry is also constantly evolving to keep with changes in consumer behavior, algorithms, and more. Without further ado, here are my top 5 takeaways from the conference.
1.  Content is communication.
Financial institutions, governments, charitable organizations, and businesses use content every single day to do everything. It's arguably the most important function of any organization.
For example, when a customer visits your website to log in to online banking, they see content. When they open their paper or digital monthly statement, there's content on the envelope and the statement itself. And, of course, your bank's social media posts, blog articles, and email newsletters are content, too.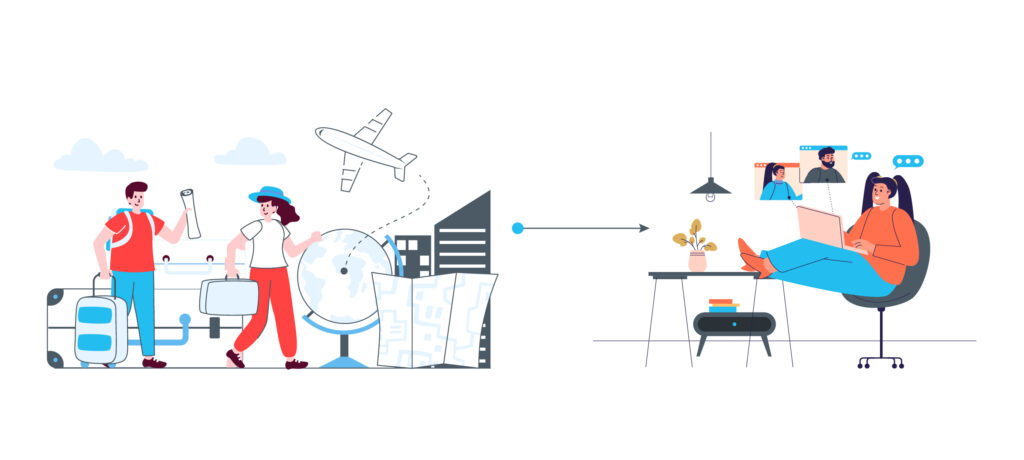 2.  Digital experiences act as a proxy to physical ones.
When the pandemic interrupted normal life in March 2020, digital interactions and experiences popped up to replace the usual in-person ones. The results were uneven (people talking while muted or leaving themselves unmuted and disrupting the meeting with background noise), but as time went on digital experiences improved.
Now, many worship services, school board meetings, and other regular events still give the option of attending online or in-person. Even professional entertainment such as theater and music may occasionally offer a live streaming option. Also, business travel has not recovered to pre-pandemic levels, meaning sales presentations, speaking events, and other business meetings are still held online. As more organizations adopt sustainable corporate travel policies, this trend will likely continue.
So, physical experiences must be more remarkable than they used to be, in order to draw people together in person. And digital experiences must also be better in order to make up for not gathering together. For financial institutions, this means that your website and digital banking platforms should offer everything existing and prospective customers are looking for. That means a new homebuyer starting their research online can find a comprehensive guide to buying a home in your area. Individuals and business owners should be able to complete most tasks that they would come to a branch for online: pay bills, deposit checks, chat with a personal banker, open a new account, apply for a loan, transfer money, etc. Think of your website, online banking platform, and mobile app as your 24/7 digital bank branch.
3.  Content creation should be everyone's job.
It's not enough to have a designated person or team who is good at writing and creating content. The content creators must also help the rest of your financial institution be good at producing content, especially thought leadership.
Thought leadership is about sharing ideas, guidance, and inspiration from experts in a particular field. For example, your bank executives and lenders are ideal thought leaders. An ag lender could share their experience and perspective with local farmers who may need financing and advice. Mortgage lenders can speak to the needs and worries of homebuyers, especially first-timers. And business bankers and lenders can weigh in on whatever the latest economic forecast means for local small businesses. If your FI has a wealth management division, consider having a small rotating team of experts – perhaps your chief investment officer, director of fixed income, etc. – write a weekly reflection on the prior week's market movements. This kind of content should naturally yield timely and keyword-rich insights.
Thought leadership pieces, along with guides to different topics, help build credibility for your financial institution and establish it as a go-to place for guidance. In other words, "help first and sell second."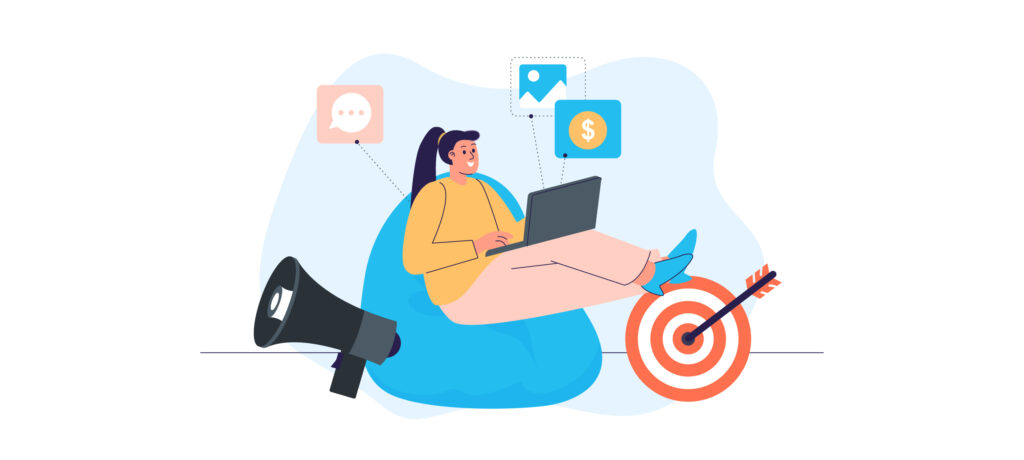 4.  Societal leadership is a core function of businesses.
Sorry, folks, Milton Friedman's doctrine on the purpose of a corporation is dead. Americans want more leadership from businesses. That's according to the 2022 Edelman Trust Barometer, which also found that nearly 1 out of 2 respondents view government and media as divisive forces in society. With trust in those institutions so low, people are looking to the business sector to lead and address societal problems. Financial institutions also have an opportunity to lead with values-based marketing that addresses customers' financial anxiety around managing their money, saving for retirement, and more.
For example, 58% of respondents said they will buy or advocate for brands based on their beliefs and values. What are your bank or credit union's core values? Are they published on your website? Does your content tell a story about your financial institution that demonstrates its core values and beliefs? As a local financial institution, what issues in your community can you lead on? Are your values reflected in the metrics used to measure the success of individual contributors, departments, and your organization as a whole?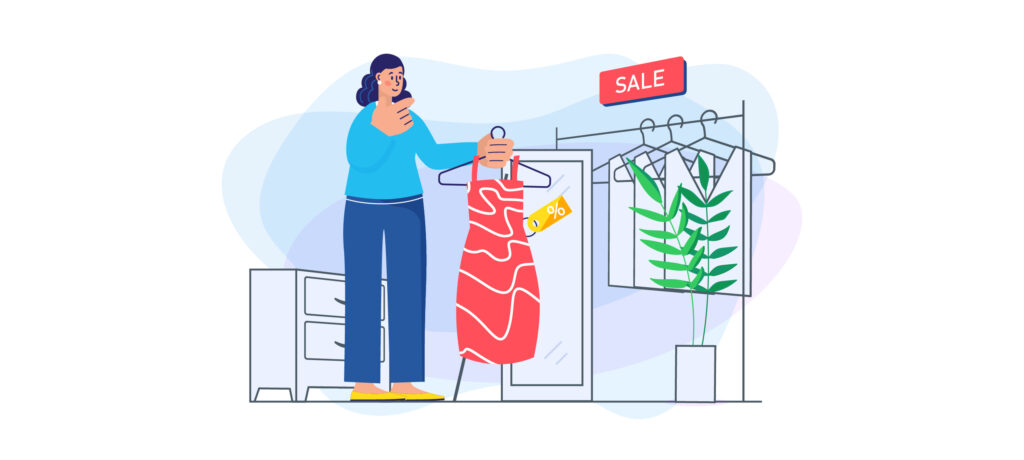 5.  Your content is a product.
"Wait," you may be thinking. I represent a financial institution–our products are checking accounts and mortgage loans, not blog posts. While it's true that your core products are financial accounts, loans, and other services, every business should consider their content a product that holds value even if it's free to consume. After all, if you are posting on your FI's social media accounts, you are creating content that earns revenue for the app. TikTok, for example, earned about $4.6 billion in revenue last year. And that is only 10% of Instagram's $47.6 billion in annual revenue. So, financial institutions should take their content strategy as seriously as the core products that earn revenue. If all FIs offer more or less the same products, your content is a prime area where you can differentiate from competitors. Content that educates before it sells and provides real value to the consumer will help you grow your customer base and cross-sell to existing customers.
Get help with your content marketing strategy!
At BankBound, our experienced team of digital marketing nerds can help you create a content marketing strategy for your financial institution. We use website analytics and other data to measure the success of your content's impact on website visitors, conversions, and more. As we work exclusively with local financial institutions, we understand the unique challenges community banks and credit unions face. Learn about Content Marketing For Banks & Credit Unions and contact us with questions! Get started on a path toward sustainable and scalable content marketing.