Has conversion rate optimization been a priority for your bank or credit union? If you're not getting the level of engagement you expected to see on your website in the way of users signing up for a new account, applying for a loan, or reaching out by email or phone, then adding Conversion Rate Optimization efforts into your digital marketing strategy may be the answer you're looking for. In this post, we'll provide tips and strategies for identifying where and when users are converting or not converting on your website, what conversion points financial institutions should be following, and methods for improving conversion rates.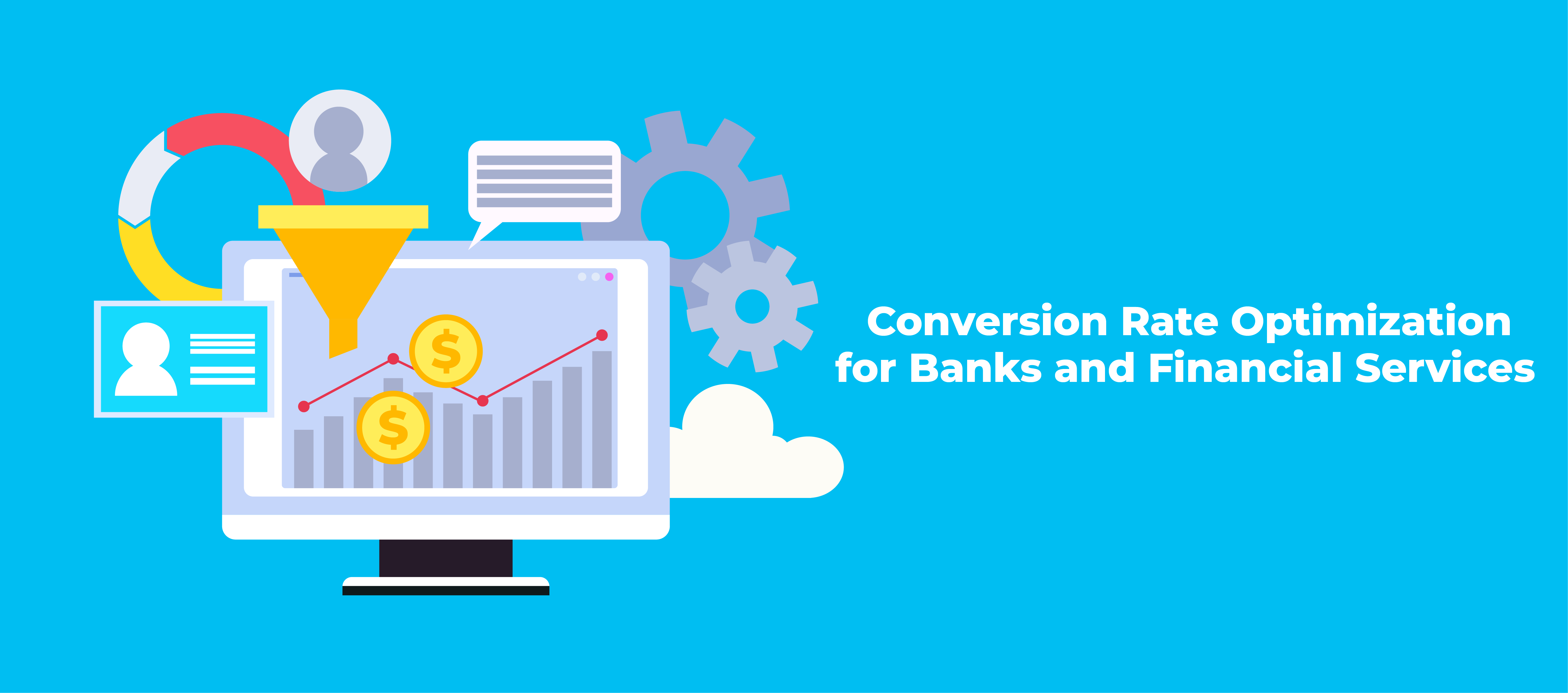 What Is Conversion Rate Optimization?
Conversion Rate is often an overlooked, but very valuable metric. Conversion Rate measures what happens once visitors are on your website – i.e. what actions they perform. Through conversion points, we can better understand the user flow on a website and additionally gain a clearer insight into how the user experience can be improved upon. Conversion Rate Optimization is the strategic process of enhancing your website based on user behavior, with the goal of increasing the percentage of visitors who complete a desired action or "convert" on your site.
The process of Conversion Rate Optimization involves understanding the motivations of visitors coming to your site, improving web page elements, and then validating those improvements with A/B testing. By determining the rate at which users are converting, and pinpointing where users are converting or not converting, we can better assess which pages or conversion points require further improvement.

Why is CRO Important for Banks and FI's?
When users visit your website, you want them to be able to easily navigate through your product and services pages while taking actions that will ultimately lead to them becoming a customer or member of your financial institution. The practice of Conversion Rate Optimization should be a priority for banks and credit unions because it helps increase the chances of converting a user into a customer. Conversion Rate Optimization efforts will also help build user's trust with your bank's brand and credibility, lower customer acquisition costs by optimizing on existing traffic and improve overall conversion rates.
CRO Analysis Methods & Website Conversions Banks Should Track
Optimizing your website to improve conversion rate may seem like an intimidating undertaking if it hasn't been at the forefront of your digital strategy.
Start with High Traffic Pages
To get started assessing your website for Conversion Rate Optimization improvements, begin by taking a look at which website pages receive the most traffic.  It is likely that the pages with the most traffic are also the same pages with the most conversions. By starting your CRO assessment with the high traffic/high converting pages, any improvements you make to these pages will provide the best chances of making a positive impact on conversion rates in the shortest amount of time.
Heatmap Analysis
Heat Maps are a valuable tool when it comes to assessing and understanding where users are spending most of their time when they visit your site. Heat Maps are visual graphic representations of data that show how users are navigating through your website and where they're spending most of their time when on your site.
Determining the "hot" spots throughout your website provides insight into when, where, and perhaps why visitors may be falling off in the conversion process. Examine which components users interact with the most and where they seem to abandon pages before completing a conversion action. Heat mapping typically includes the tool of scroll depth tracking, which identifies where on your webpages a user stops scrolling. This can lend insight to which conversion rate optimization improvements should be a top priority.
If through heat mapping and scroll depth tracking you identify that users are leaving that page without scrolling down far enough to see a CTA button to convert such as "Apply Now", this would be a good indication that repositioning the CTA button higher on the page or including additional conversion action points throughout the page would help increase the chances of users completing that conversion action. These types of CRO improvements can be validated through Split Testing or A/B Testing.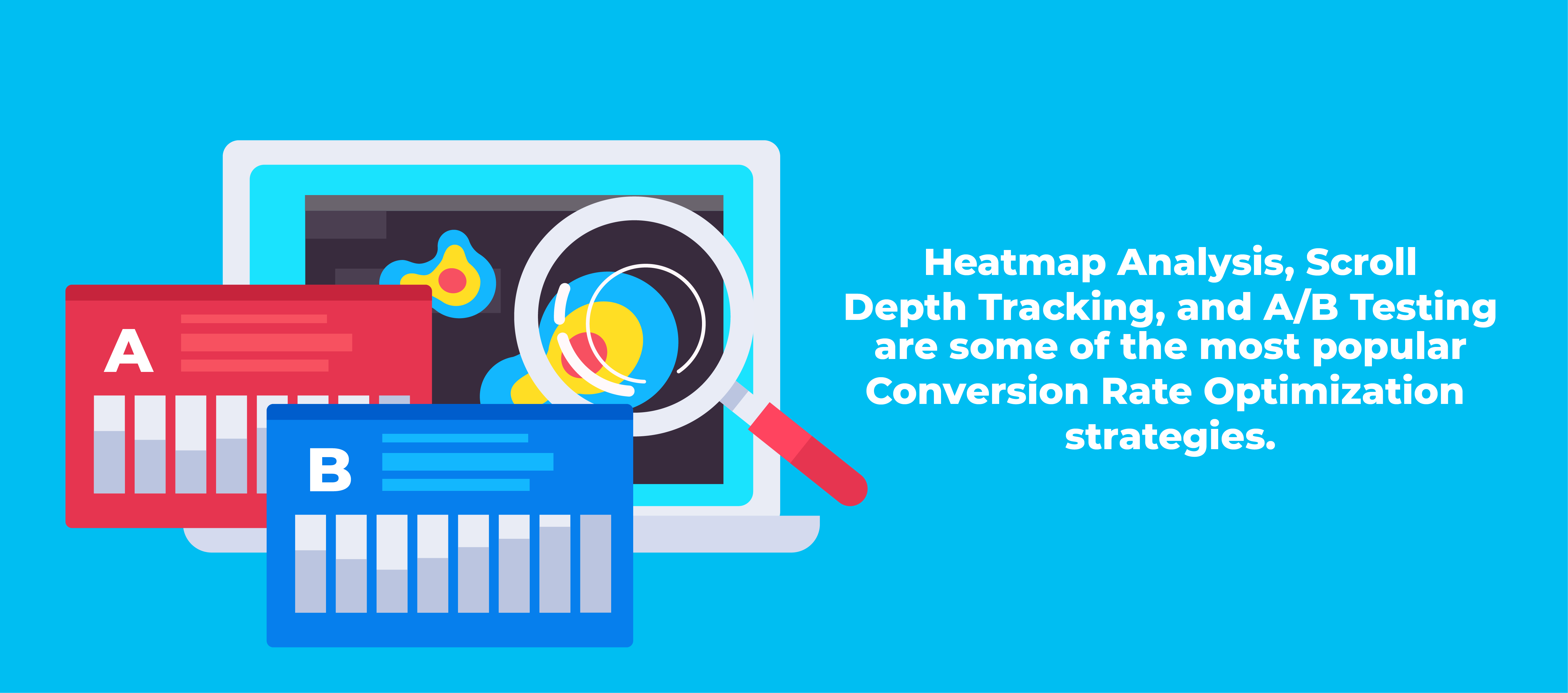 A/B Testing
Split Testing or A/B Testing is the most commonly used CRO method to find out which variations of your website changes will generate the best conversion rate. With the results produced through A/B Testing, we can confidently identify which iteration of a web page will drive users to convert more often and subsequently help improve conversion rate.
When creating new landing pages or optimizing existing pages, you should test several variations of the webpage in order to know what changes to what elements provide for the best conversion rate. Start out by testing multiple page headlines, different colored CTA buttons, CTA button text, placement of CTA buttons, variations of page copy language, or variations of the overall design and layout elements.
Once you have results from A/B Testing, identify which version of the page and elements performs the best and move forward with implementing those CRO changes. Run additional A/B Tests as much as needed until the page has been fully optimized. If you notice user behavior on the page has evolved over time and you're not seeing the same conversion rates you were after initially optimizing a page, additional A/B Testing can help you figure out what is no longer working and what improvements are likely to get users to start converting again.
Website Conversions Banks Should Be Tracking
Form Submissions
Contact Us forms
Request More Info forms
Checking and Savings Account Opening forms
Credit Card Application forms
Personal & Business Loan Application forms
Vehicle Loan Application forms
Mortgage & Home Loan Application forms
Request More Info forms
Blog or Newsletter Sign Up forms
Clicks
Clicks to Loan Applications
Clicks to Account Opening or Mortgage Lending Portals
Clicks to Directions/Google Maps Link Clicks
Clicks to Call
Clicks to Email
Clicks to Mobile Apps
Downloads
Whitepaper or E-Book Downloads
Loan Application Downloads
Conversion Rate Optimization Across Devices
Conversion Rate Optimization efforts can very between different devices, and each have their own nuances when it comes to improving user conversion rates.
Overall, the Internet average of device traffic is relatively equal with Desktop traffic accounting for roughly 49% of all internet traffic, and Mobile traffic accounting for about 51% of all internet traffic. In the Banking and Finance sector, device traffic is favored marginally to Desktop traffic. Across the top 100 Finance websites, Desktop traffic accounts for roughly 55% of all traffic, followed by Mobile traffic accounting for 45%. Considering the overall internet average of device traffic distribution, it's important for Financial Institutions to make sure their websites and landing pages are easily accessible and viewable on both desktop and mobile devices for optimal conversions.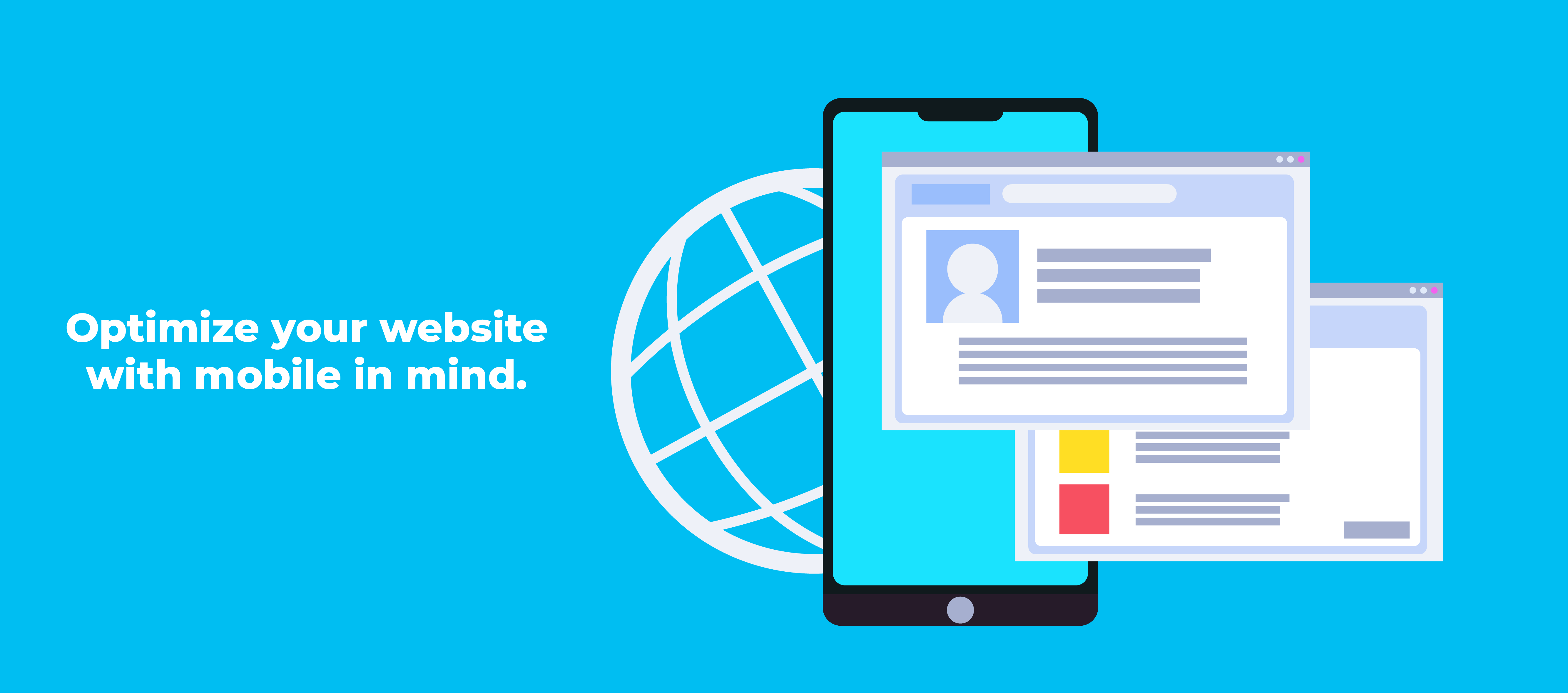 Utilize Responsive Design
Make sure that your website uses responsive design to ensure that users have the same experience interacting with your website whether they were on a desktop or mobile device. Keeping website viewability consistent across devices helps the user navigate the site with ease regardless of how they are accessing it. This is especially important when it comes to Forms.
As a bank, credit union, or financial institution, you likely already have a form or two set up for users to apply for a loan, open a checking or savings account, or become a member. Even if you don't have any of these forms set up on your site (you should), you probably at least have a Contact Us form. With forms being one of the major conversion points banks should be tracking, making sure that they are accessible and viewable to a user on any device is essential. This is where responsive design comes into play.
With responsive design, your website's appearance or how it's displayed to users will dynamically change to render the best size, resolution, and orientation of the user's device. For forms, you'll want to make sure that they're optimized for users on mobile devices by including larger form fields, optimized images, and using the appropriate character input type (letters vs. numbers) to make it as easy as possible for the user to convert by completing and submitting the form.
CRO Best Practices to Help Improve Conversion Rates
Have Clear Calls-To-Action
The ultimate goal for all banks, credit unions, and financial institutions is to convert as many website visitors into customers as possible. The majority of the time a visitor isn't going to convert to customer-status on their first visit, that's why visitors need to be nurtured and directed by clear and concise Calls-to-Action. By including obvious Calls-to-Action across your website that encourage the user to complete an action on your site such as "Download Our Free Whitepaper", "Subscribe To Our Blog" or "Follow Us On Social Media", you'll find that over time these users are more likely to convert into customers using your financial products and services.
Make Content Simple and Engaging
Avoid using financial jargon as much as possible on product and services pages. Technical banking and finance terms can be intimidating for the user if they're unfamiliar. You don't want your potential customers to feel more confused  about your products and services after they've read your website content. The tone of your content should read as professional, personable, and clear. By keeping the language of your content easy for the reader to understand, they're more likely to stay on site and continue on to the next steps of seeking out your services.
Social Proof, Testimonials, & Signs of Credibility
Social proof, signs of validity and credibility, and customer testimonials will help improve trust between your brand and your customers, especially potential customers. The more visitors to your website trust your brand, the more likely they are to convert and ultimately become a customer. By showcasing relevant industry certifications and awards, customer, and client testimonials, print or digital media features, or other notable accolades. Feature these elements on your landing pages such as the home page, about us pages, location pages, and relevant product and services pages.
Improve Site Speed
According to data provided by Small SEO Tools and Strangeloop and Trinity Insight, just a one-second delay in page load time can drop your conversion rate by up to 7%. Furthermore, 37% of visitors will bounce from your website if a page takes longer than 5 seconds to load. These are significant numbers and it's clear to see why site speed plays an important role in conversion rate optimization. You want users to stay on-site for as long as possible and convert as often as possible and the best way to do that is to make sure they can move through your website easily without any delays. If your page load times are lagging, users get impatient and are more likely to leave your site and try somewhere else. Compressing all images on your site is one of the fastest ways to improve page speed.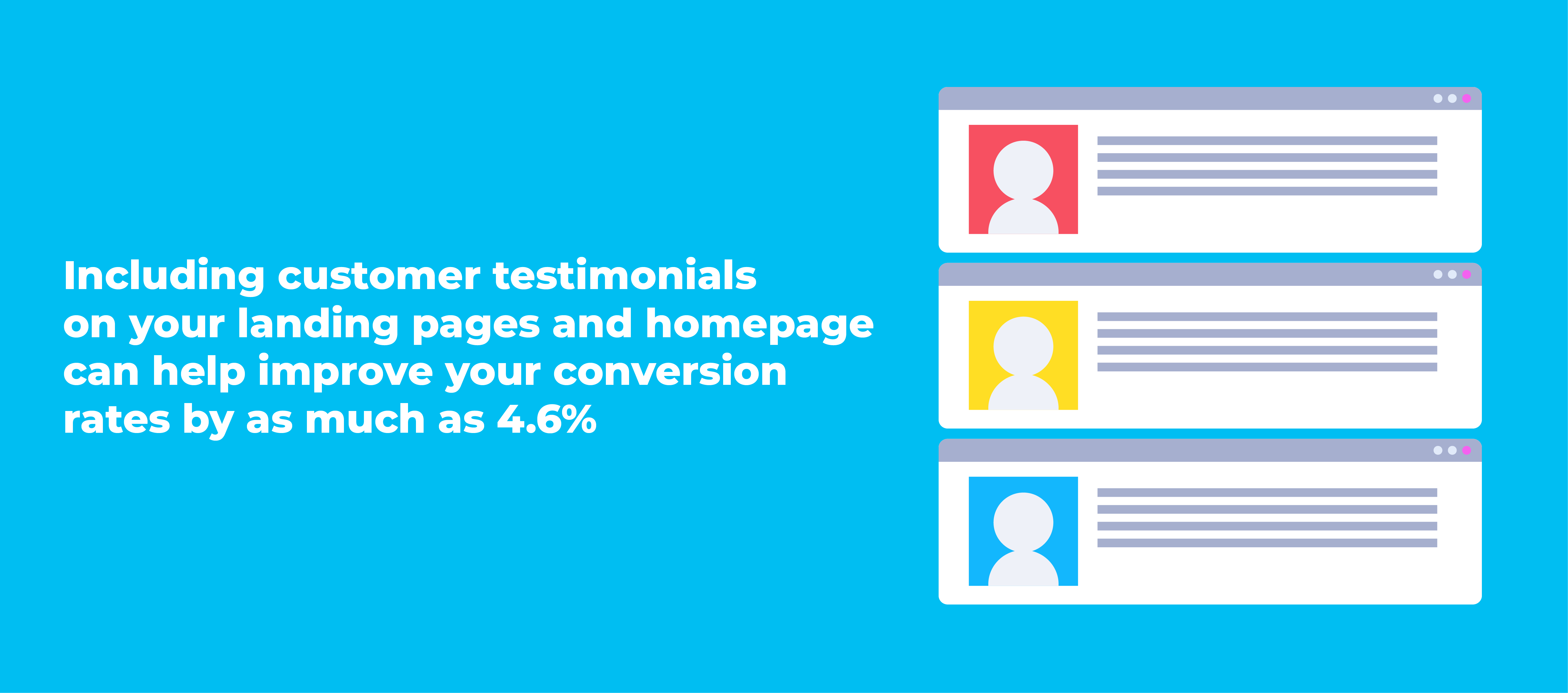 ---
Need Help Optimizing Your Bank's Website and Improving Conversions?
At BankBound, we're financial marketing nerds. We focus exclusively on growing local banks and are always happy to talk marketing. We can help you build a digital SEO strategy from the ground up or improve on existing efforts you have in place. If you're ready to improve conversion rates on your website and attract more customers, request a no-pressure consultation to talk with a strategist about your digital marketing plan today!