Why Have a Bank or Credit Union Marketing Plan?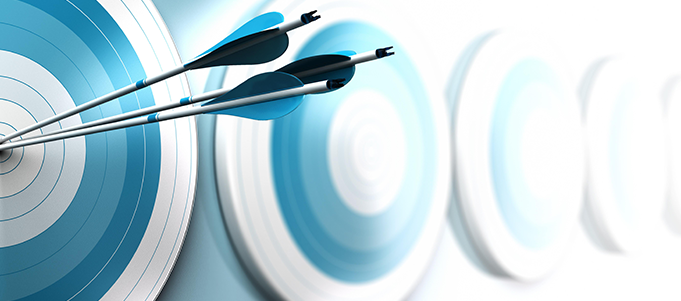 "Failing to prepare is preparing to fail – John Wooden, legendary UCLA basketball coach."
It's crucial to prepare and have the right plan if you want to be successful. This is especially important for bank marketing strategies, which can be a challenge for any type of bank or credit union.
For example, the industry is becoming more competitive with new players like Robo advisors including Betterment, and online brokerage firms such as Charles Schwab, that also offer banking services. Besides that, you must walk the fine line between being compliant and engaging your prospects.
Due to Covid-19, people are spending more time online, which makes having a marketing plan that incorporates digital marketing strategies imperative for reaching your business goals.
What is a Bank Marketing Plan?
Establishing a solid bank marketing plan template can include various methods like content marketing, SEO, PPC ads, email automation, direct mail, and more. Before you start with these methods, be sure, to begin with, the end in mind. This means creating quantifiable goals for your bank or credit union. A simple example could be to increase digital deposits by 10% by the end of 2022.
From there, you'd drill down into your ideal customers to target. Knowing your ideal customers will help you develop effective marketing content that will have the relevant tones, voices, color schemes, and other important details. For example, a municipal bond ad that is meant for retirees would look completely different than a brochure enticing millennials to refinance their student loans.
You can also categorize goals into the short and long term. One tool that will help any bank or credit union marketing plan is the SMART acronym. SMART goals are specific, measurable, achievable, realistic, and time-bound. A SMART goal could be "increase mortgage refinances by 15% among current mortgage customers in 2 years."
What isn't a Bank Marketing Plan?
Many novice bank marketers might be tempted to try everything and anything to achieve their business goals. However, this can lead to wasting time, money, and even burnout. It can be tempting to throw money into a strategy like PPC marketing (think Google or Facebook ads) without having a larger goal in mind. This can also be harmful if you don't know the fundamentals behind each marketing strategy.
To have a real bank or credit union marketing plan, you must measure the results from each marketing strategy. Content marketing, which can include writing blog posts, can be helpful if you track the results. You can use analytics tools like Google Analytics to see what website pages your audience visits the most.
Besides Google Analytics, you can also use Ubersuggest to see trending keywords that might apply to your audience. From there, you can use these tools in tandem to create engaging content that draws targeted traffic to your site and solves their problems.
Key Features of a Bank Marketing Plan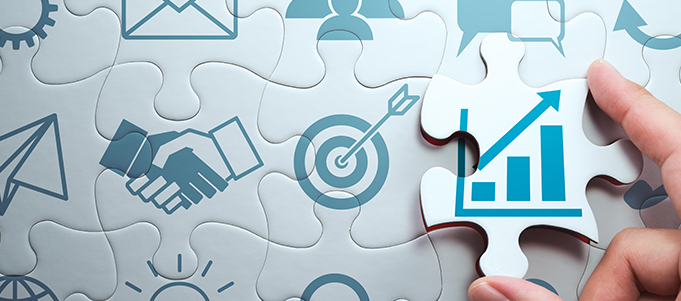 Why: Mission and Values
Per famous author, Simon Sinek, start with why. Knowing your why will let you see the big picture of your bank marketing plan.
One important aspect of this is your mission statement. The mission statement describes what your company is, how your company does it, and the why behind it.
Ameris Bank's mission statement is "To be a major financial service provider through empowered employees creating a positive community impact and delivering a competitive shareholder return." It describes what Ameris is, how it does it, and the why.
Like the mission statement, your company's values are key to a successful marketing plan. Some values could include transparency, affordability, community, punctuality, etc. This can help you create marketing materials that express these values.
Goals: Objectives and KPIs
The goal section of your bank marketing plan will break down the objectives by branch, product type, and demographics. From there, it can be more granular by having defined key performance indicators (KPIs) for each category.
A sample goal could be to increase mortgage refinancing leads by 15% via automated email campaigns. The email campaigns could be driving traffic to a landing page that might need some improvement to its copy.
A KPI could be to raise Click-Through Rate (CTR) by 1%. To accomplish these goals, you might need to do A/B split tests of the landing page. This would show you which copy comes closer to attaining these KPIs.
Competitor and SWOT Analyses
One important analysis that will help your credit union marketing plan is to study what your competition is doing. Conducting a competitive analysis will show what advantages and disadvantages they have compared to your company. You can use this information to gain a competitive advantage over the competition.
For example, your top competitor might only offer expensive, advisor-sold 529 plans to help parents save for college expenses. You could use this info to market your various low-cost, direct-sold 529 plans to these parents. This would let you gain market share in this niche.
SWOT or strengths, weaknesses, opportunities, and threats analyses will break down these traits even further. You can use a SWOT analysis to learn about your advantages, soft spots, opportunities, and threats. It can also be helpful to conduct a SWOT analysis of each large competitor, which will give you more important insights.
Who: Target Markets and Audiences
Every buyer has different hopes, wants, fears, and needs. A retiree will have vastly different banking and financial needs compared to a college-bound senior. Use this section of your bank marketing plan template to break down customer personas. You can assign values, fears, hopes, and needs to each one.
You can also segment markets based on size, geographical location, and culture. Culture is especially important if you're trying to target different ethnicities or races. Consider having advertisements in Spanish if you're targeting Hispanic families that live in Florida. Knowing these precise details will help you easily relate with each audience, letting you gain more customers.
Include a Mix of Bank Marketing Strategies
Every marketing plan for the banking industry has a mix of strategies. No one strategy is perfect, which is why it makes sense to use various marketing methods including organic, paid, print, and even event-based (once the pandemic ends). Content marketing, Facebook ads, print newsletters, and seminars are examples of these, respectively.
Having a mix of marketing methods will help you reach prospects on multiple channels. For example, print newsletters might seem old fashioned, but 69% of 18 to 24-year-olds prefer reading on print compared to a screen. Including some print brochures or newsletters can also help your marketing content stand out among the hundreds of emails that your prospects constantly receive each day.
Cost: Budgeting
You might be thinking… "What percentage of my bank marketing budget should be digital?" Marketing budgets can range from 3-18% of gross annual revenue depending on the industry. However, banks and other financial institutions spend approximately 10% of their annual revenue on marketing.
A marketing budget can be further broken down into subcategories like marketing employee salaries, marketing research software, ad spend, social media tools, and marketing training platforms.
30% of banks spent at least 20% of their annual revenue on digital marketing in 2019. This percentage will only increase as digital ad costs are becoming more expensive since PPC is seeing increasing demand. It's projected that banks will spend $172.29 billion on digital ad spend in 2021.
Top-performing banks are also allocating more marketing dollars towards automation tools like drip email campaigns and customer service sequences. These automation methods can be personalized and help your prospects find answers to their problems.
Also, be sure to have solid analytics systems in place before buying numerous software platforms or signing long contracts. It's important to be able to measure results so that you won't waste money or have unnecessary frustration.
Execution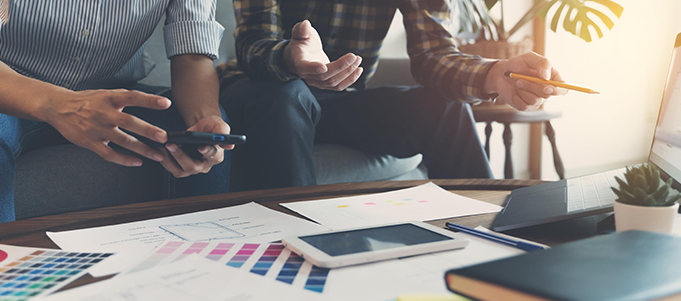 Execution is an exciting stage, as this is where the bank or credit union marketing plan becomes reality.
There are several factors you should consider like:
Delegation, KPIs, and Milestones
You must delegate certain aspects of the marketing plan to specific teammates. This will break each large goal into attainable milestones. Be sure to include relevant KPIs and mini-goals within each milestone. These will help your team stay on track and effectively measure results.
In-house vs. Marketing Vendors
Sometimes, your marketing employees might be very busy, which is why outsourcing some tasks to a reliable third party can make sense. Before doing this, categorize tasks that can be done in-house vs. by an outside agency.
Agencies can be helpful if you need consultants with skills sets your current employees don't have. For example, not every bank or credit union has in-house web developers or designers. Therefore, it could be helpful to hire an agency or a reliable freelance web developer to add value.
Analyze Current Third-Party Vendors
The right consultant or agency can do wonders for your bank or credit union marketing plan. However, some vendors can do more harm than good if they don't have the right experience or aren't aware of your products. Always be open to hiring new third party vendors that might have a more detailed insight on how to market a bank product.
Considerations for 2022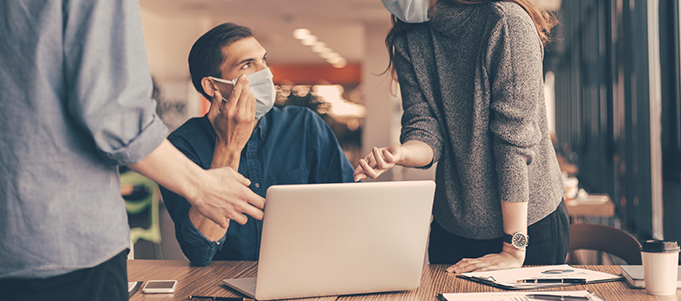 As mentioned earlier, Covid-19 has drastically changed modern life. It has shifted our society towards online transactions and remote work. This will continue to impact foot traffic to certain branches. Your prospects are also more open to banking exclusively online. Therefore, it's imperative to have streamlined online account opening processes and user-friendly customer access areas.
More people are moving from big cities to the suburbs and rural markets, which is increasing housing demand in those areas. You can take advantage of this trend by increasing mortgage advertisements in those areas. It can also help you niche down to precise customer personas, which will make it easier to have targeted bank marketing strategies.
Competition has become fierce as other players like Robo advisors, online brokerages and even Google offer checking accounts. So, you must have a solid bank or credit union marketing plan to stand out among the competition, tap into niche markets, and thrive during these uncertain times.
Need more help with creating an effective bank or credit union marketing plan? Schedule a free, no-pressure consultation with one of our bank marketing strategists today!

BankBound is a digital marketing agency focused exclusively on financial institutions seeking measurable growth. We know the banking industry, and the challenges bank marketers face. Our experienced team is ready to create a custom bank marketing plan for your FI that provides real results.