When many financial institutions are experiencing higher volumes of deposits through their personal banking account offerings, marketing priorities can often shift toward other sources of revenue, such as mortgage refinancing or commercial lending. Cross-selling can be a beneficial component of an overarching strategy toward these initiatives, while also helping improve deposit account retention at the same time. It may not naturally be the first method that comes to mind for every bank, so this article will help explain what exactly cross-selling is, what it means for financial institutions, and how marketing teams can integrate it into their plan for steadily improving revenue.
What is Cross-Selling?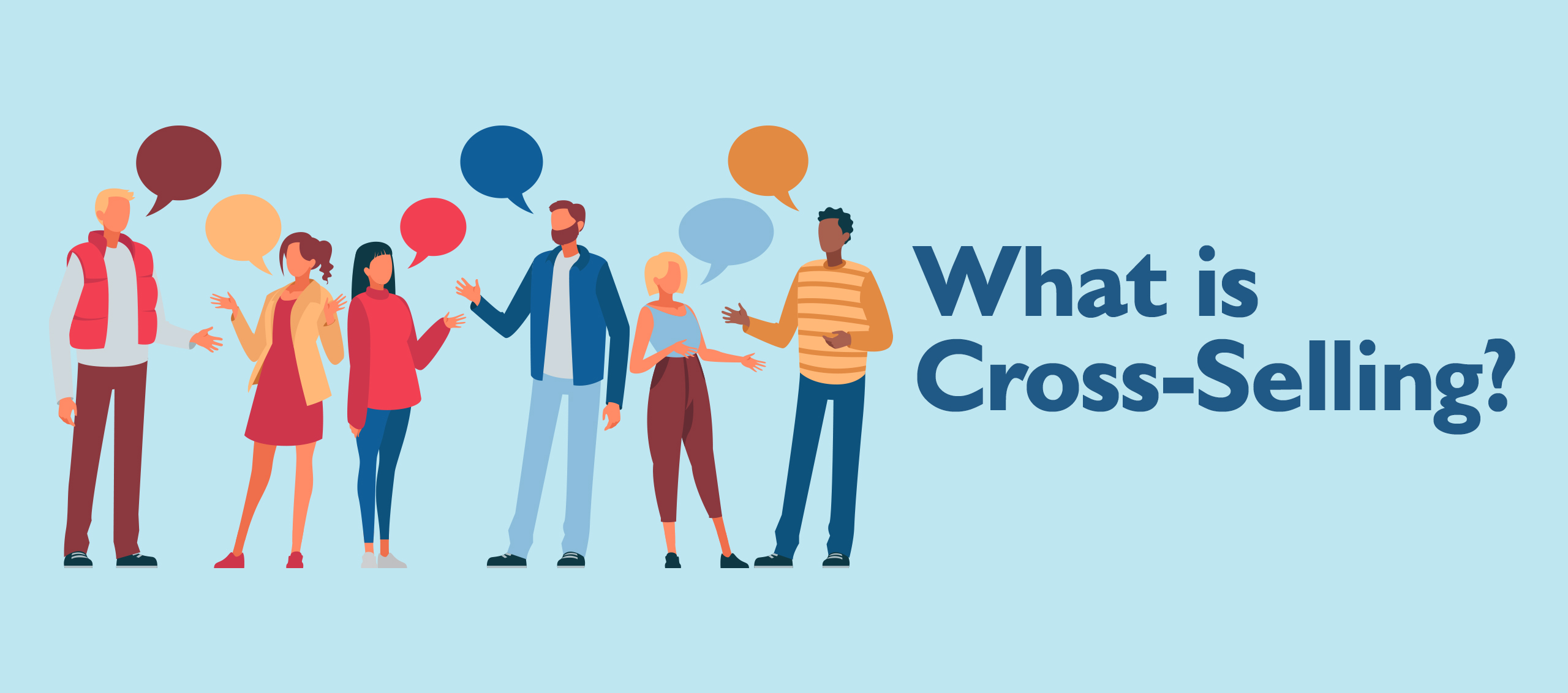 Customers who utilize one of your banking products can often find additional products from your financial institution to be useful to them as well. This is where cross-selling comes into play – educating your bank's customers on your other product offerings that would be relevant to them or that complement what they currently have. An example of this could include identifying customers who currently only have checking or savings accounts. These customers may find interest in other ways they can save their money and diversify their finances. Introducing these individuals to your bank's local financial advisor could help grow your wealth management portfolio while providing your customer with a helpful and relevant service that they may have been unaware of previously. Continuous communication with your customers through cross-selling is important for staying top of mind with them. If they begin considering new financial services that they may need down the line, your brand should be the first to cross their mind — as long as they are aware that your bank is an option that offers the solution they are looking for.
How else can Cross-Selling benefit financial institutions?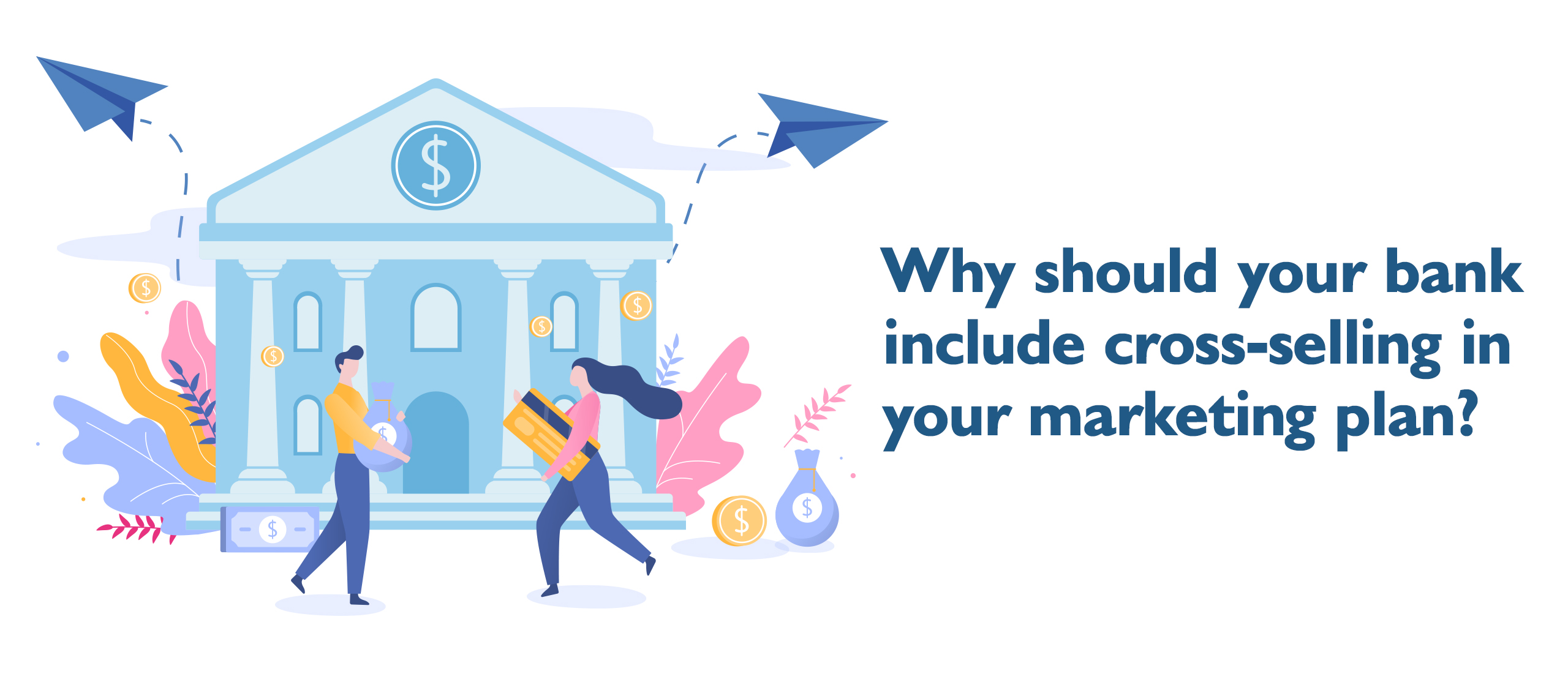 While expanding existing partnerships would include the most direct impact of increasing wallet share, there are additional benefits that may not be as apparent in comparison.
One of these benefits would be lower cost per acquisition. When looking at metrics for acquiring new customers vs. selling to those with existing banking relationships, the success rate of selling to an existing customer ranges between 60-70%, compared to new customer acquisition success typically ranging from 5-20%.
This differential can be attributed to a handful of factors. For one, a current banking customer would be more likely to read correspondence from their own bank, such as an automated email that provides information about mortgage lending offerings. Beyond that first step of opening an email, current customers would likely be individuals with which your bank has already built up a level of trust. With that in mind, the amount of outreach and frequency of impressions that would be required for a current customer to begin a conversation about an additional banking or lending product would be noticeably less than the number of clicks and impressions that tend to be necessary during the new customer acquisition process.
This benefit of cross-selling is especially relevant for local banks and financial institutions that may not have as large of a digital marketing budget compared to larger nationwide brands. It can be difficult to compete for new customers in the digital space, which can lead to overspending when looking to acquire new customers and have your voice heard. When cross-selling, you can tailor your targeting to be specific to those who already work with you and know your brand. However, for those looking to make the most of their pay-per-click budget in order to compete with larger institutions, you can reference our guide to efficient Google Ads spending.
On top of that, cross-selling also helps improve brand loyalty. As customers begin to adopt more products that your bank offers, they begin to understand and rely on the help and expertise your financial institution provides. Offering more ways for customers to grow their finances while expanding on a relationship they are already comfortable with helps to provide them with peace of mind regarding their financial stability. This all leads to what many refer to as increasing "stickiness" of existing banking customers. When people are aware of their current bank's additional offerings, it helps them understand that they do not have to look elsewhere for financial services with an outside partner, especially considering they may not feel comfortable getting started with a new bank they are not as familiar with. So, while cross-selling is a great way for your financial institution to increase revenue, it also simultaneously helps with customer retention.
How do I make Cross-Selling a part of my marketing plan?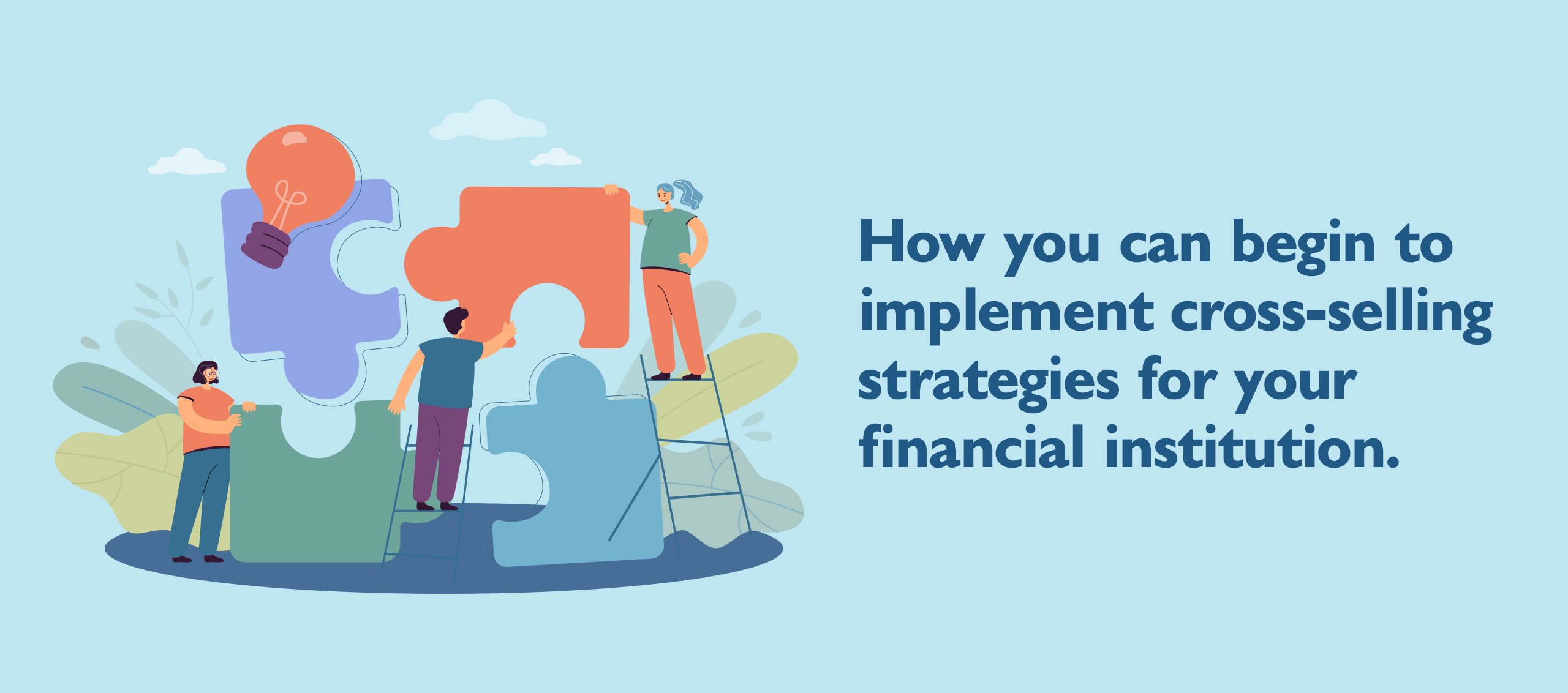 Cross-selling does not need to be as heavy-handed as it may sound. In this section, we will cover potential channels that you can utilize for your cross-selling strategy, along with examples. Ultimately, the mentality that helps make your cross-selling efforts come naturally is keeping in mind the bigger purpose of your financial institution. Your marketing plan and cross-selling initiatives will be the most effective when your message communicates how your bank is meant to serve your customers and help them achieve their financial goals. For example, communicating that your customers have a reliable partner that can prepare them for retirement by helping them invest their money intelligently would be a one way of cross-selling your wealth management services while focusing on aiding your customer base with achieving their goals.
There are many ways your financial institution can go about cross-selling, so we will focus on some of the options you have through digital marketing.
Email Automation

Cross-selling existing customers is not a process that needs to happen overnight. Nurturing a list of current contacts is a great way of establishing a stronger long-term relationship with your customers, and it starts with the onboarding process. Creating a series of automated emails to reach users when they open a new account is an effective option for educating customers on what their existing services have to offer, while also setting up the reputation of your emails as an informational tool that can be seen as legitimately useful to customers whenever your sends arrive in their inbox. With a proper cadence, you can tastefully deliver helpful messaging to your contact lists, which ideally will culminate in an email that informs customers about another relevant banking product that fits their needs. Using customer relationship management software can directly tie-in with your email efforts to track your cross-selling leads and the customer journey. For more information about how you can get started, you can reference our information about email marketing automation services.
Customer Match Campaigns

Digital advertising channels such as Google, Facebook, and LinkedIn offer campaign options for targeting your ads to a pre-defined list of existing customers. Through Facebook and LinkedIn, this is typically done through matching your customers' email addresses with those that are also associated with a Facebook or LinkedIn account. This type of advertising allows you to tailor your message a bit differently than how you would communicate with outside prospects, such as offering the benefits of refinancing a mortgage with your bank to a specific list of deposit account customers.
Geofencing

If you are looking for a campaign that is geared more toward building awareness among customers who enter your bank branch locations on foot, a geofencing campaign can be an effective way of communicating with branch visitors. These campaigns tend to be more applicable to improving your brand awareness among new prospects by showing them digital ads for your bank after they have visited a specific location, but geofencing can also be an additional avenue for communicating with existing customers to promote new products and offerings. Geofencing marketing is compatible with 92% of smartphones in the United States, so it is becoming an increasingly popular method for reaching users based on their location.
Utilize Your Social Media Accounts

Compiling a comprehensive strategy for your social media posts can include a variety of content and messaging options, allowing product promotion to have a suitable home in the apps that your customers may be spending the most time on their mobile devices. It does not tend to make sense to push new products constantly through your social accounts such as Facebook and Twitter, but these are channels that are a great fit for thought leadership content pieces. For example, you may have a deposit account customer who follows you on Twitter. This customer could be considering a home improvement project in the near future, and your financial institution happens to be writing a blog post about home remodeling tips and financing options. Social media is a great place to promote your longform content pieces to get them in front of more customers who may have a financial need that your blog posts discuss at length.
Executing Your Cross-Selling Plan
After understanding how cross-selling can be relevant to your financial institution and your customers, it is important to make sure you are prepared before getting started. Cross-selling will be the most effective when it is measurable, so setting up tracking is essential to keep an eye on how customers interact with and respond to your new digital ads. If you're looking for help getting started on this front, you can refer to our article that includes 5 Steps to Begin Tracking Conversions on Your Bank Website.
If you are excited to incorporate cross-selling into your digital marketing strategy but don't quite know where to start, BankBound's team of digital marketing specialists are always happy to speak with other financial marketers like you to help set up and execute a plan. Don't hesitate to contact us with your questions!