Tips To Effectively Market Your Insurance Brand
The insurance industry is competitive, and the market is saturated, so standing out among your competitors is more essential than ever. It may seem impossible to keep up with insurance giants like Progressive and Geico, but digital marketing can help you get a leg up. This approach can help increase your insurance agency's online presence, which results in more brand awareness and conversions. Here are 9 proven strategies to help small and medium-sized insurance agencies, companies, brokers, and banks achieve their digital marketing goals.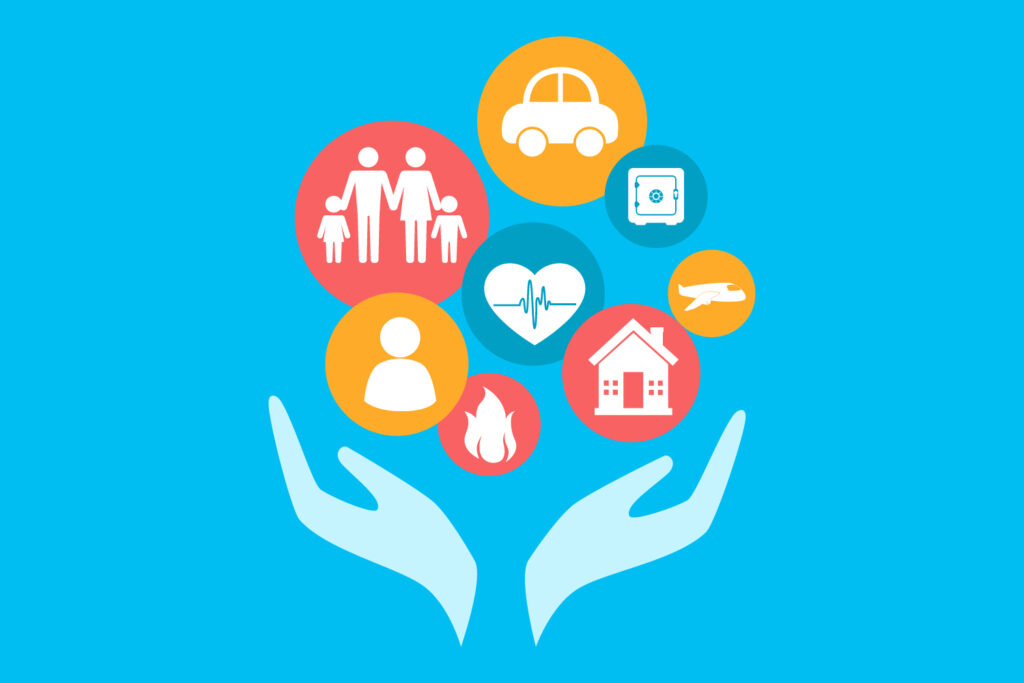 1. Identify Your Customer Personas
You may think you already know who your target audience is, but how much research have you actually done on your customer base?
The process of creating customer personas for each of your product offerings will help you tailor your marketing messages to your target audience. Speak to them in each piece of content you write, whether it's in your blog, your website, your social posts, or your PPC ads.
Here's what to include in each persona:
Name
Age
Gender
Location
Job Title
Education level
Household income
Interests and hobbies
Marital status
Do they have kids?
You can customize these identifiers to fit your geographic market, product offerings, etc. But every persona should include the customer's motivations and challenges. For example, when developing a customer persona for life insurance, the motivation could be a desire to provide for one's family in the event of one's untimely death. And the challenge could be confusion about the types of life insurance policies (term vs. whole, etc.). That could lead you to writing blog content such as "Everything You Need To Know About Life Insurance But Were Afraid To Ask," "Ultimate Guide To Term Life Insurance," and so on.
If you sell business insurance policies as well as personal ones, you'll need to create a customer persona for your target type of business. This involves thinking through the employees that you can offer solutions to through your insurance products.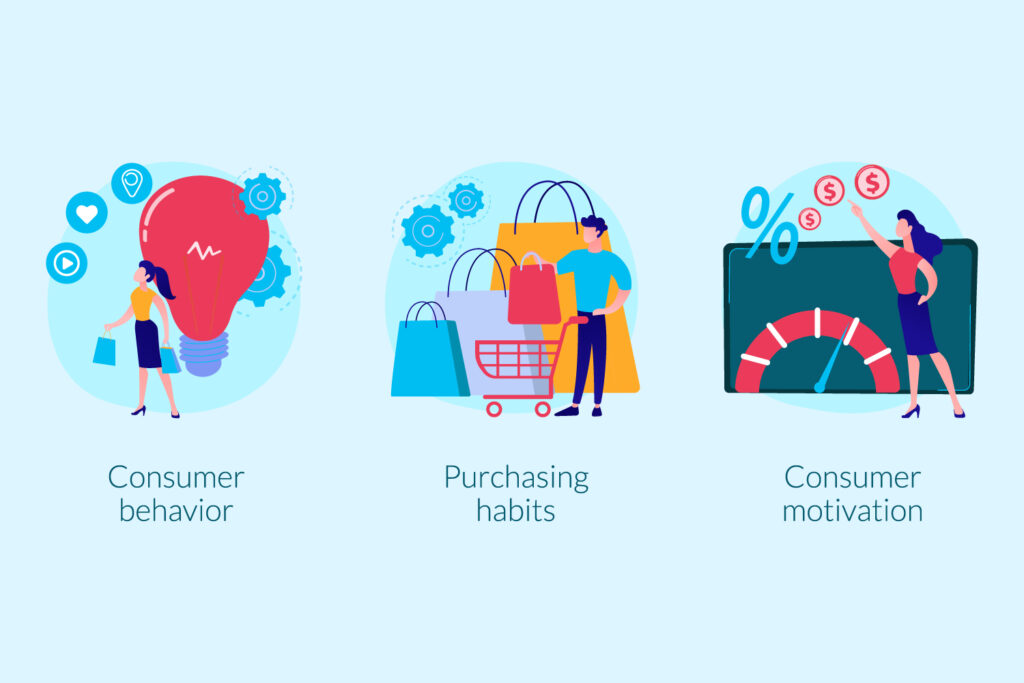 2. Develop Your Messaging Strategy
Your messaging strategy will differ depending on the type of entity you work for (insurance agency, company, broker, or a bank). Once you've identified your customer personas, it's time to create specific messaging for your brand that can reach your core demographic. The best messaging campaigns have clear goals, distinguish your agency from competitors, tell a personalized story to your target audience, and include your brand story. Here are our best suggestions for each sector:
Insurance Agencies
Focus on being community-first, providing white glove service, and understanding the needs of your local customers. Brand messaging should emphasize locality.
Community credibility is key. Consider sponsoring kids' sports teams, attending local events such as festivals, 5k runs, and more, and giving charitable donations to local organizations.
Advertise in-person service. A YouGov survey says that Americans' top preferred method of purchasing insurance is still in-person. Capitalize on this by marketing your local, in-person office. Highlight agents from the office on your website and social media, further humanizing the brand.
Insurance Companies
Buyers can be skeptical, disinterested, and distrustful of insurance companies. That's why you want to highlight trustworthiness, ease of use, simplicity, and humanness in your messaging.
Consumers want more than just low rates—they want to speak with human beings. Focus on providing excellent customer service with real people.
Speak more about your purpose and less about your policies and rates.
You can also generate goodwill by educating consumers on different types of policies through blog and webpage content. Many people are intimidated by the technicalities of insurance, so try to explain things in an easy-to-understand way. Educate first, then sell.
Insurance Brokers
Insurance brokers should highlight their biggest advantage: consumer choice. Unlike companies or agencies, brokers can choose the best insurance plan from a variety of companies instead of being limited to just one. Explain that your primary duty is to your clients, not insurance companies.
To differentiate yourself from other brokers, community credibility is invaluable. Emphasize community outreach efforts and speak to the localized and personalized service you offer. For example, "We understand the needs of our local community."
Solicit testimonials and online reviews from your existing customers. You can share these on your website to further stand out from the crowd.
Banks
Since insurance products are one of many product offerings for banks, your budget for insurance-specific marketing is likely limited. Yet, it's still important to integrate your insurance offerings into your marketing.
Speak to the benefit of getting your insurance plan from your bank—it can be a one-stop-shop for all consumer finance needs. Highlight the ease of having everything handled in one place.
Cross-sell insurance products to your existing customers. According to OutBound Engine, the cost of acquiring a new customer is 5x higher than the cost to retain an existing customer. You can also have different departments, such as Wealth Management or Business Lending, talk about relevant insurance policies with their clients.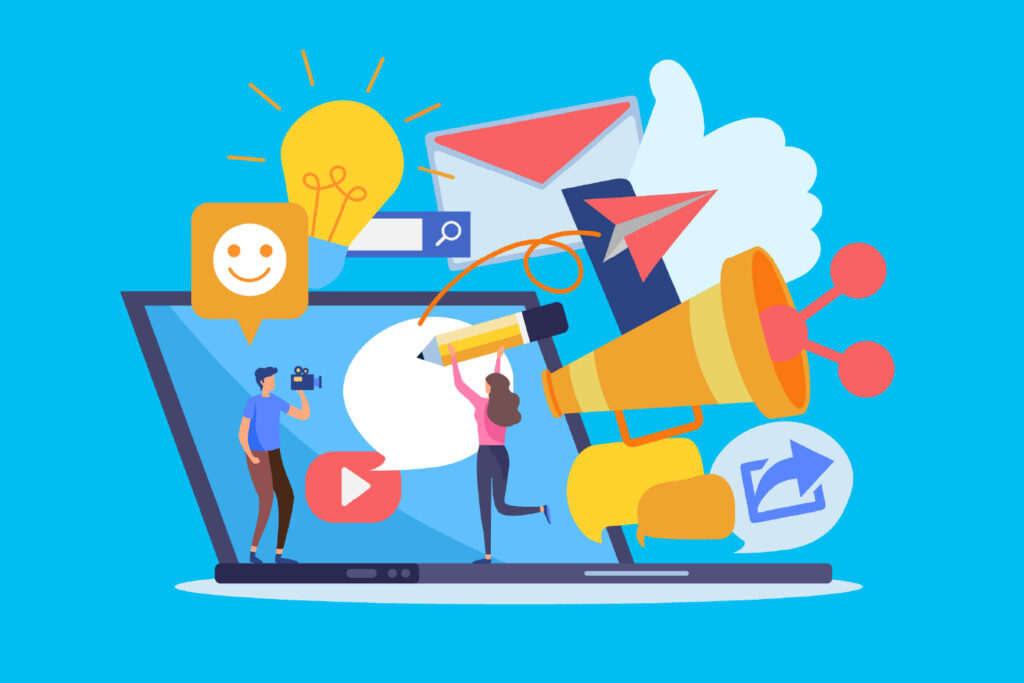 3. Become A Content Powerhouse
Blogs, social media posts, YouTube videos, newsletters, and webinars are all great ways to produce engaging content.
For many, insurance is a complicated topic to understand. Churning out interesting, unique, and comprehensive content will attract consumers to your website. When they are at the beginning of their research process for which insurance policy to choose, you want them to find your blog articles and website pages High-quality, original content will also help improve your website's SEO.
Aim to publish at least one new longform (at least 1,000 words) blog each month.
Create a social media calendar to help you stay on track with regular posts.
Don't forget about video—whether on YouTube or social media platforms, short and engaging videos will capture people's attention and spread your message.
4. Develop A Well-Designed Website
In today's world, having a well-designed website is a qualifier, not a differentiator. In other words, to be truly competitive in the insurance industry, you must have a well-designed site or you will be at a disadvantage.
KISS: "keep it simple stupid" is a design principle that states that designs should be created as simply as possible. This holds true for product pages on your website. Avoid complex insurance jargon, stick to the point, and be as clear as possible when explaining product offerings.
Set up easy navigation and build pages for each of your products. We recommend website pages be at least 500 words in length.
5. Optimize for SEO
Optimizing for SEO allows your insurance agency to appear higher up on the search engine results page (SERP), aka the first page of Google and other search engines. SEO is a great way to increase organic traffic to your website and spread brand awareness. But how is that possible when competing with the big guys like Progressive and All State?
Conduct keyword research and use keywords naturally throughout blog and product page content.
Look at "People Also Ask." When you search for your topic (such as car insurance) in Google, you'll likely see a "People Also Ask" section near the top. You can incorporate these questions in your blog content and use them as inspiration for new articles. The same thing goes for the "Related Searches" section near the bottom of the results.
Localize your content. By using local keywords (for example, "insurance brokers in Philadelphia, PA") throughout your website copy, you have a chance at outcompeting the larger players in the insurance industry who may not be optimizing locally. You can also write blog content about community events, news, or other topics specific to your area.
Use keywords with lower Keyword Difficulty (KD). KD is a measure of how competitive a keyword is. The lower the KD, the less search volume it attracts, but you'll have a much higher chance of ranking on the SERP with keywords under 80% KD.
Perform monthly site audits using technical SEO tools. Broken links on your site have a negative impact on SEO, so ensure you are performing monthly site health checks.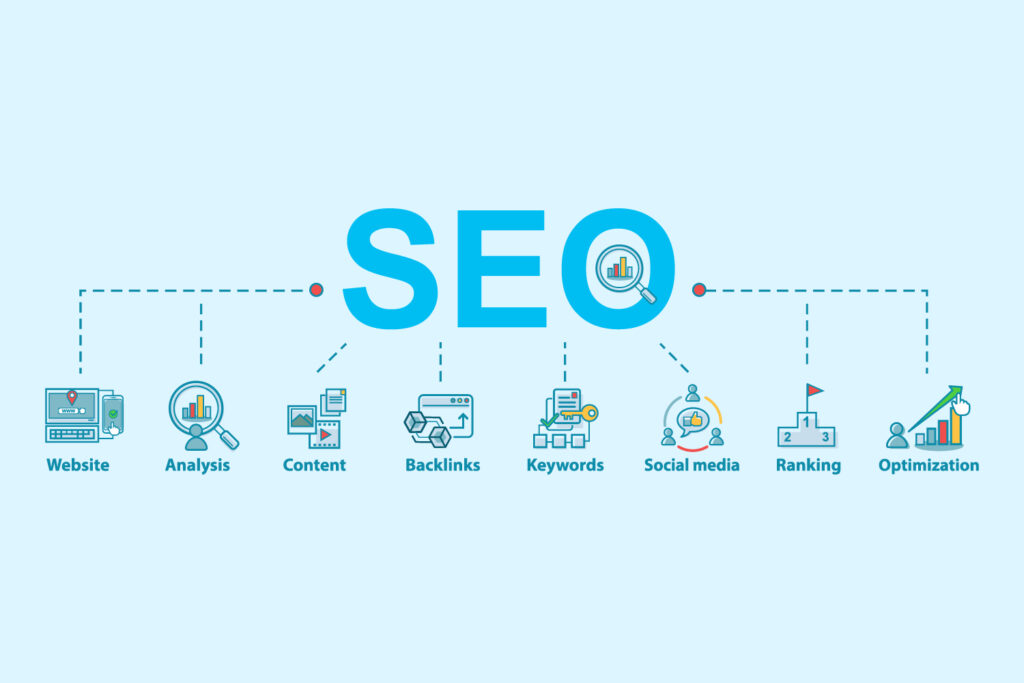 6. Utilize Social Media
We see social media as a hugely untapped and useful resource for the insurance industry. It increases brand awareness, educates consumers, and helps develop a strong brand voice. Here are some tips to optimize your insurance brand's social media:
Be human. As stated earlier, humans prefer humans. Be conversational in your language, and frequently highlight people from your team and your community.
Use humor. Can you create something like Progressive's famous character "Flo"? Don't be afraid to be imaginative and witty. Have fun with it. This will set you apart from competitors.
Host webinars. This is a great opportunity to be an information source for consumers looking to gain more knowledge about insurance topics.
Post new blog content across all socials (yes, this includes TikTok, especially if you're trying to reach a younger audience).
For B2B insurance, post, advertise, and network on LinkedIn.
7. Launch PPC Advertising Campaigns
Launching PPC advertising campaigns can help boost brand awareness and increase your overall consumer reach. Some ways to ensure you are maximizing the impact of your digital advertising budget include:
Narrow your targeting focus: Start small—you can always expand later. Think through who you want to target, the theme of your campaign, your metrics for success, and what type of campaign you want to have.
Implement remarketing campaigns. Keep your brand fresh in the minds of people who have previously filled out a website form, read an article on your blog, or simply landed on one of your webpages.
Use long-tail keywords in your search campaign keyword targeting. For example: "small insurance agencies in Pittsburgh PA" vs. just "insurance agencies".
Avoid ad fatigue. Once people have seen an ad several times, they are going to get tired of it and start ignoring. So, refresh your ad copy and creatives (images, carousel ads, slideshows, videos) regularly to keep your target audience engaged.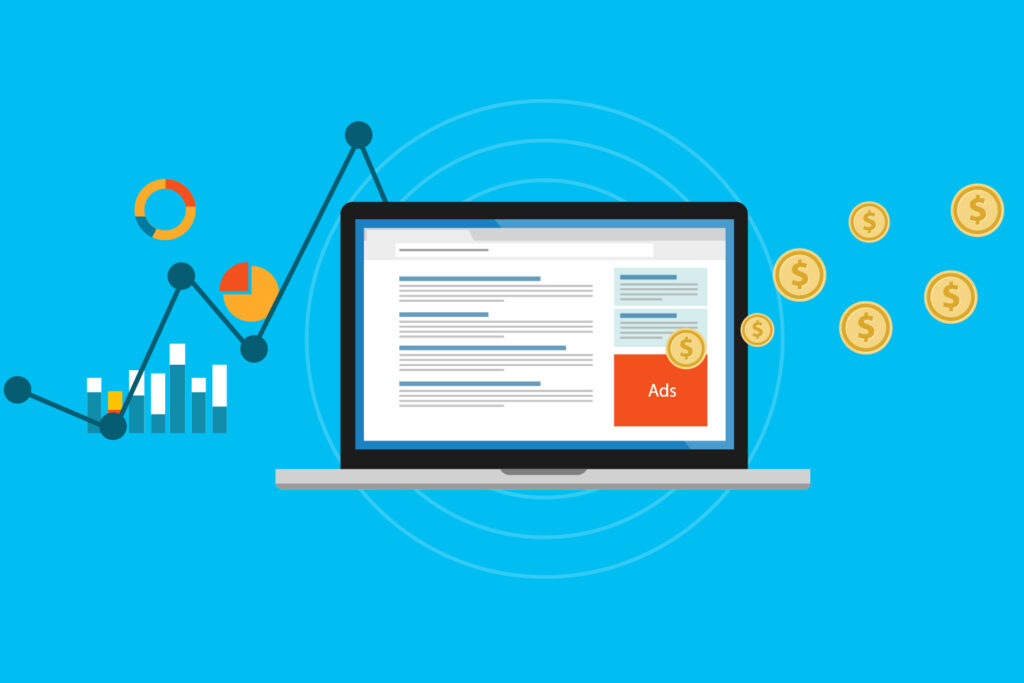 8. Execute Email Marketing Automation
Email marketing automation is an effective communication strategy for both current and prospective customers. It can generate and convert leads, strengthen relationships with existing customers, and streamline operational communications.
Personalized emails via automation can help relieve consumers of the distrust and uneasiness they feel around insurance. You could set up a series of welcome emails for when someone is newly signed up to your list. You can also send birthday messages, for example. Create merge variables and dynamic content to tailor your emails directly to the consumer and meet them where they are (business vs. personal content, for example).
9. Analyze Your Data
With any digital marketing strategy, it's imperative to analyze your data and use it to improve upon your existing plan. Track your website conversions via Google Analytics (GA4), analyze your advertising campaign data, and utilize attribution models to credit marketing efforts to conversions.
Discover which campaigns are high performers and which ones are lackluster—this will help you adjust and improve future digital campaigns.
Need help creating a digital marketing strategy for your insurance agency?
If you're an insurance broker or running a small, local insurance agency, you're probably already juggling multiple responsibilities. If these 9 digital marketing tips sound good, but it feels overwhelming to implement them on your own, we can help. BankBound proactively generates data-driven results for insurance agencies and insurance brokers to help you grow your business. Contact us today to find out how we can help you reach your digital marketing goals!