Email is the essential internet application that empowers users along almost every stage of their consumer journey – whether that is in the form of an informative newsletter, a promotional email offering discounts on popular products, or a confirmation email thanking them for their recent purchase. Whatever the use case, email continues to prevail as a powerful digital marketing tool for banks and financial institutions to convey important messages to their clients and potential prospects. However, it only works if those recipients can receive your email!
If you suspect that your email campaigns are landing in your contacts' spam folders, you may be falling prey to some common email marketing mishaps that are causing your emails to be flagged as junk. Looking to improve your bank's chances of successful delivery and avoid spam folder purgatory? Then look no further than these 12 email marketing mistakes to watch out for.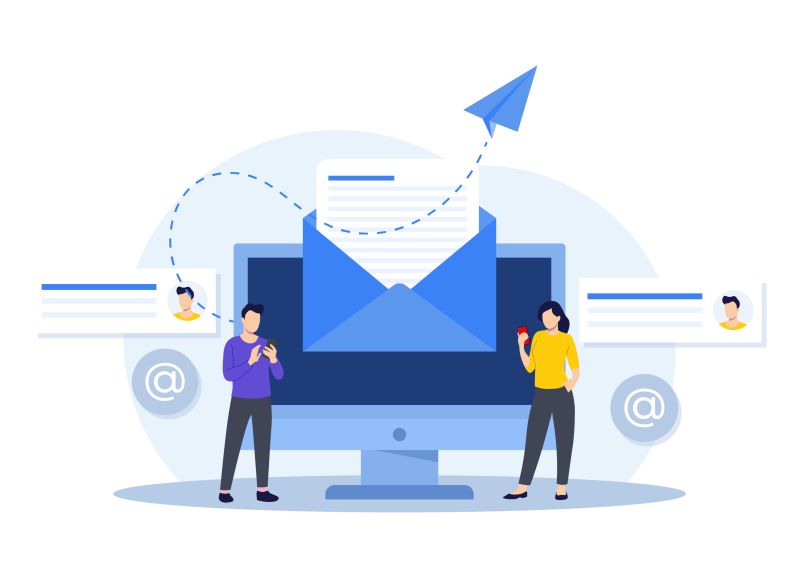 Purchasing Email Lists
Many businesses believe that success in email marketing is a numbers game, and this leads them to purchase or scrape massive email lists from the internet in hopes that it will lead to a greater number of conversions. The problem with this approach is that these email lists often contain emails that are low quality, including:
Emails that are no longer in use or do not exist
Emails that are fake, and not attached to real users
Emails that are spam traps (designed to catch email scrapers in the act)
Emails from people that are not interested in your product or service (and likely to report you as spam)
An even bigger problem with purchased email lists is that they violate the Controlling the Assault of Non-Solicited Pornography and Marketing or CAN-SPAM act, which is a consumer policy enacted in 2003 to protect users against unsolicited emails. In other words, if your email subscribers didn't explicitly sign up for your emails, you shouldn't be emailing them! There are plenty of ways to organically build credible email lists from real prospects and customers that actually want to hear from you. Scraping or purchasing email lists should be avoided at all costs.
Ditching Double Opt-in
Even awful, emoji-ridden emails can make their way into your contacts' inboxes if their email provider actively recognizes you as a safe sender. One of the best ways to accomplish this is by having your customers confirm their email subscription via the double-opt-in method. This involves sending a follow-up email to your contact at the time of sign-up to prompt them to confirm their subscription, usually through a link within the email. Once this happens, they are officially added to your email list, and their email provider will mark you as a trusted sender.
The double-opt in method can be a bit tricky because it requires the user to complete an additional step, and let's face it – people are lazy, especially on the internet. Nonetheless, double-opt in subscription remains one of the most effective ways to ensure your emails stay out of the spam folder, so it's worth the effort. One tip to get people to complete their subscription is to craft a great follow-up email, reminding them why they subscribed in the first place and outlining the benefits they'll receive as a subscriber. If you don't get them on the first go, try sending them a friendly reminder to complete their double-opt in.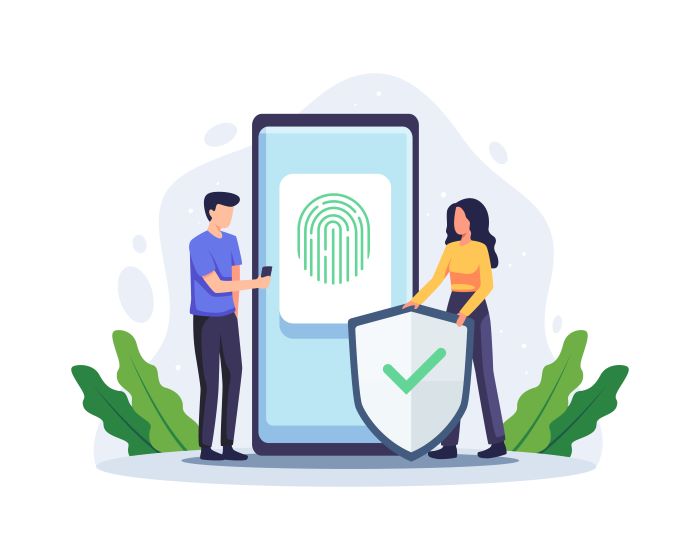 Failing to Authenticate Your Domain
When it comes to sending out marketing emails, authenticating your domain is really a no-brainer. It's a proactive technique that allows you to establish credibility and demonstrate to email gatekeepers that your branded emails are authentic and worthy! Verifying and authenticating your domain generally involves adding two records to the DNS panel settings of your domain account:
DKIM (DomainKeys Identified Mail) – adding this record is beneficial to verifying your identity as a sender and is used by major email clients such as Google, Outlook, and Yahoo. Sender verification is one of the first defenses against phishing emails, spoofing, and forgery. This is a great green flag!
SPF (Sender Policy Framework) – this lets the email provider know which IP addresses and/or host names have been given authorized to send emails from your domain, which helps the algorithm to identify what is spam and what is not.
If there are only a handful of techniques you decide to implement from this list, this one is worth doing. Remember, verifying and authenticating your domain is a powerful way to boost your chances of inbox deliverability.
Using Spam Trigger Words
One thing that many spam and phishing emails have in common is that they use exciting or inflammatory words to catch a user's attention. Over time, spam filters have learned to pick up on these words and flag emails that use them as junk. Be mindful of using the following words in your email subject headlines:
Common Spam Triggers: FREE, BUY NOW, CALL NOW, CLEARANCE, OFFER, PRIZE, TRIAL, WARRANTY, WINNER, SIGN UP TODAY, FREE QUOTE, FREE TRIAL, FREE GIFT, CONGRATULATIONS, ACT NOW, RISK FREE, GUARANTEEED, APPLY NOW, GIVEAWAY, NO-OBLIGATION, NO EXPERIENCE NEEDED, SALE, INCREASE SALES, CLICK NOW
It's not just the words that matter: Using excessive emojis, exclamation points, symbols, misspelled words, or words in all caps can also raise the red flag of your contacts' email spam filters. For best results, keep your email subject lines short, sweet, and free of errors or fillers.
While not an exhaustive list, the above contains examples of words that may trigger a junk box email send. This is especially true if you are emailing a contact for the first time, and they haven't performed a double-opt in to receive your emails. There will be some instances where these words may need to be used, such as in promotional or product discount emails, but use them only when necessary.
Including Large or Multiple Email Attachments
Emails are great for communicating a message quickly and prompting users to complete an action, but if your email contains large attachments or multiple files, this can seem suspicious to spam filters. In general, a mass email send should not contain attachments. Instead, include links and call-to-action buttons in your email that prompt users to visit your website. From there, they can complete the necessary action, whether that is filling out a form online, downloading photos, or obtaining other files. It is a good rule of thumb to also avoid video, flash, embedded forms, and JavaScript within your marketing emails.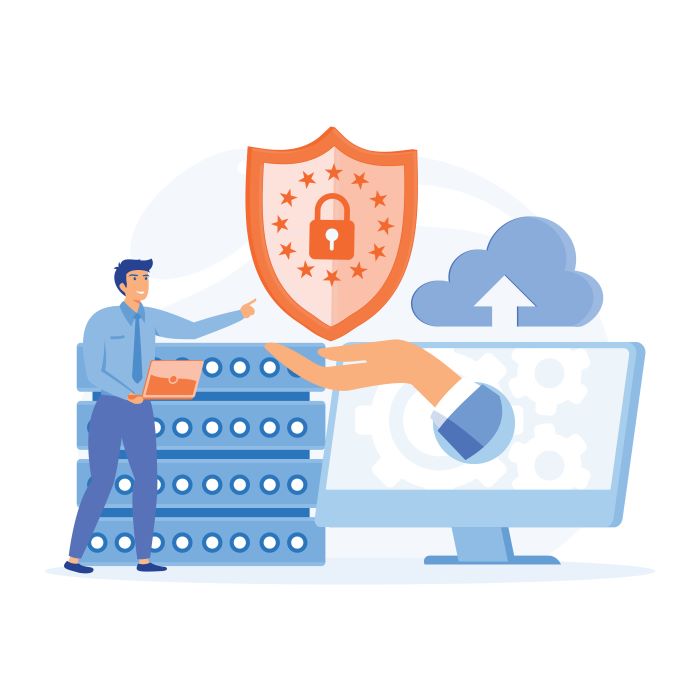 Ignoring Internet Privacy Laws
In addition to the CAN-SPAM act, there are other internet consumer privacy laws you should be aware of when building and delivering your email campaigns. Following these guidelines can have a positive impact on your reputation and make it less likely that your emails will be reported as spam.  While not an exhaustive list, some of the main guidelines include:
Other Legal Requirements
As a reminder, you must include a visible unsubscribe link and a physical mailing address in your email footer. Many automated email platforms include this automatically, but it's up to you to ensure the information is accurate and up to date. As a financial institution, there may be other factors to consider when crafting marketing emails. For good housekeeping, always run your email campaigns by your compliance and/or legal department for approval prior to the official launch date.
Not Making Your Emails User-Friendly
Spam filters aren't the only thing to be mindful of when considering the deliverability of your emails. Real humans (your contacts) can also doom your emails to the junk folder if they contain poor formatting or fail to be user-friendly. A few simple tips to keep your emails user-friendly include:
Adding alt text to your images – Some email clients will block images by default. By adding alt text to your images, users will be able to understand your email even if they can't see your images. Alt text on images is vital to meeting ADA compliance, which is a crucial element of compliance for many financial institutions and banks.
Making your emails easy to read – Remember to use appropriate graphics, fonts, colors, and font sizes when crafting your email campaigns. Some spam filters can detect when there is an unusual use of fonts, text length, and colors in an email, and your contacts are unlikely to appreciate this, either. Keep your text simple and legible.
Personalizing your emails – When possible, use your contact's first name to personalize the "to" field, so your recipients know that they are the intended recipient of the email. Many spam emails don't have this, and it is an excellent differentiator.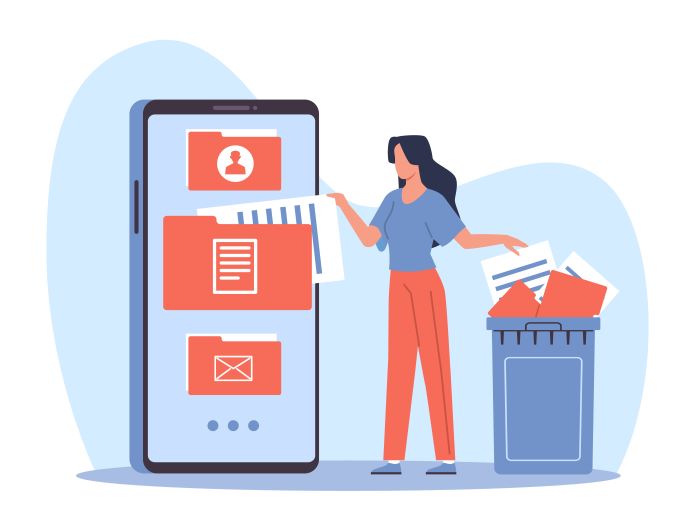 Sending Bulk Emails All at Once
When you've got an important message to send out en masse, you will want to finesse your approach to maintain a high inbox deliverability rate. As a rule, it's best to send out emails over time, in smaller quantities (300 – 500). Not delegating your lists and sending out one massive email can lead to a high unsubscribe rate, a low engagement on emails, and an increase in spam or abuse complaints, all of which can harm your sender's reputation. If you have millions of contacts and must send out bulk emails, consider the following:
Obtain multiple IP addresses: This will help divide up the load of sending emails from a single IP address. Additionally, should any campaigns suffer from low engagement or other issues, it will only affect the IP address it is sent from, and not the entire database.
Set up an email preference center: Let your subscribers have control over what type of email content they receive. By giving contacts access to email preferences, you'll limit the amount of email going out to all recipients overall, which will result in better targeted content for your contacts and fewer mass email sends.
Not Getting Third-Party Certified
For banks and credit unions that mean serious business (and don't mind allocating a few dollars from the marketing budget) you can become "safe sender" certified through Return Path, a third-party email accreditation and certification program. While third-party certification may not result in a guaranteed inbox delivery every time (especially if you are utilizing purchased email lists) it can greatly improve your odds.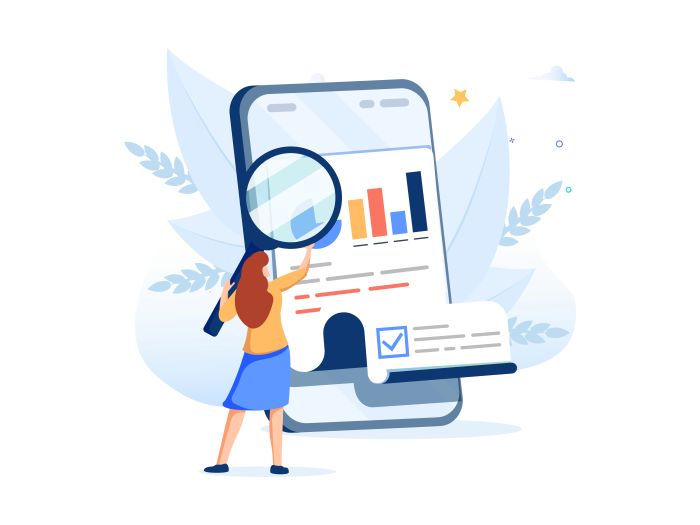 Not Monitoring Your Metrics
Most marketing automation and email marketing platforms provide insightful metrics to how your email campaigns are performing. These key performance indicators (KPIs) include bounce rate, open rate, number of users who unsubscribed, number of abuse complaints, and more. Regularly monitoring your metrics can give you granular insight to how well your email campaigns are performing, and they can alert you of red flags that might be affecting your campaigns.
For example, if your campaigns are showing a high amount of unsubscribes or abuse complaints, it might be time to review your settings to make sure you are following all the appropriate content and privacy guidelines. Receiving too many abuse complaints can result in your domain being blacklisted. Once this happens enough times, say goodbye to ever landing in an email inbox again!
Not Cleaning Your Contacts
This goes hand in hand with monitoring your metrics. Once you have an idea of your bounce rates, unsubscribes, and other KPI's, you'll want to use this information to clean up your contacts and remove inactive email subscribers. Engagement metrics like bounce rates and clicks are one of the primary factors that internet service providers (ISPs) use when determining your reputation as an email sender. Therefore, ensuring that your contacts contain clean and active recipients is vital to keeping your emails from being flagged as spam.
For fast cleaning, we recommend using an email checker tool, such as ZeroBounce, to audit your contact lists before you send out your campaign. This tool will test for spam traps, email validity, and other important qualifiers. When reviewing your contacts for user engagement, look for email opens, shares, clicks on links, and conversions from website activity. From here, be sure to clean up users from your list who never open or engage with your email communications.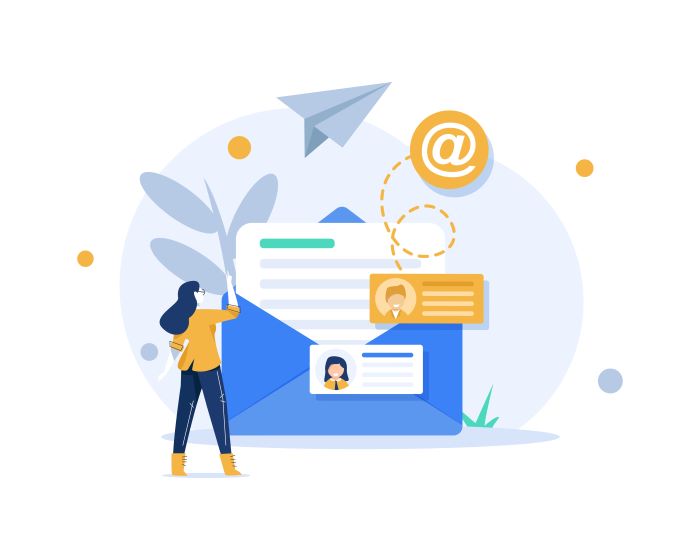 Not Tracking Your Email Inbox Deliverability
You can determine the success of your junk box-dodging efforts by tracking the deliverability of your marketing emails. This requires some deliberate planning as the "successful deliveries" metric in many email marketing programs will not differentiate between a successful delivery to the focused inbox – or to the spam folder. This is a metric you'll have to track yourself, and it can be accomplished in a few ways:
Set up dummy inboxes: You can create dummy emails across different email clients like Google, Outlook, and Yahoo to test which folders your emails are being sent to. Make sure to keep these emails active.
Employ your staff for success: Engage your staff's branded and personal emails to see how your campaigns perform. Have them report back on their findings. Alternatively, you can survey your clients directly to see if they are receiving your emails.
Use Junk Email Reporting Programs: Several email clients have their own service for helping legitimate email senders. For example, Outlook has their own Junk Email Reporting Program that serves data reported by Outlook users. It returns messages and subject lines of any emails marked as spam, and members can begin receiving feedback in as little as 72 hours.
Take the Next Step Towards Digital Growth for Your Bank!
Congrats, you now have a handful of techniques you can implement in your next email campaign to improve its deliverability and overall performance. If you're still struggling and need support, why not contact BankBound's financial marketing team for a personalized strategy session? We're real people (not robots) who are interested in hearing about your pain points, and we might just have the solution to your latest marketing headache. If you found this article helpful, be sure to subscribe to our blog. We've got more great tips like these, and they're all free 🙂