Integrating Email Marketing Automation into your bank or credit union's digital strategy provides another avenue for communicating and reaching your customers. Using Email Marketing Automation helps develop and strengthen relationships with existing customers and is a valuable tool that supports customer retention. This is especially important when it comes to new customers who have just opened a new account, enrolled in online banking for the first time, or applied for a loan.
Automated email onboarding series allows you to set the stage for your new customers and lets them know what they can expect from their new account or service and what the next steps are. If your new customers don't hear from you shortly after opening a new account or submitting a loan application, they may be confused about what to do next or have less of an interest in signing up for additional products and services in the future. In marketing terms, communicating early and often helps build brand loyalty and awareness. In this article, we'll detail three types of automated onboarding series that every bank and credit union should have and tips for improving customer relationships through email marketing.
1.  New Account Open Welcome Onboarding
One of the most important onboarding series you should set up is for New Account Open Welcomes. This onboarding series should be deployed for customers who open a new deposit or savings account with your financial institution and should be sent out soon after the new account is opened. This type of onboarding series can be tailored for personal checking and savings account customers, as well as business banking customers. Ideally, you want to include at least three-to-five emails within a New Account Open Welcome onboarding series.
Start with a Welcome/Thank You for Opening a New Account email. Inform customers of what they can expect next from their new account, such as when they will receive their debit card and checks. Let customers know what they can do within their new account and what features they're now eligible for. Then direct them to the appropriate enrollment portal. It can be beneficial to use this first welcome email as a touchpoint to ask the customer how their experience was opening a new account. You can do this by asking them to complete a Customer Experience Survey (CES) or asking them to leave a Google review.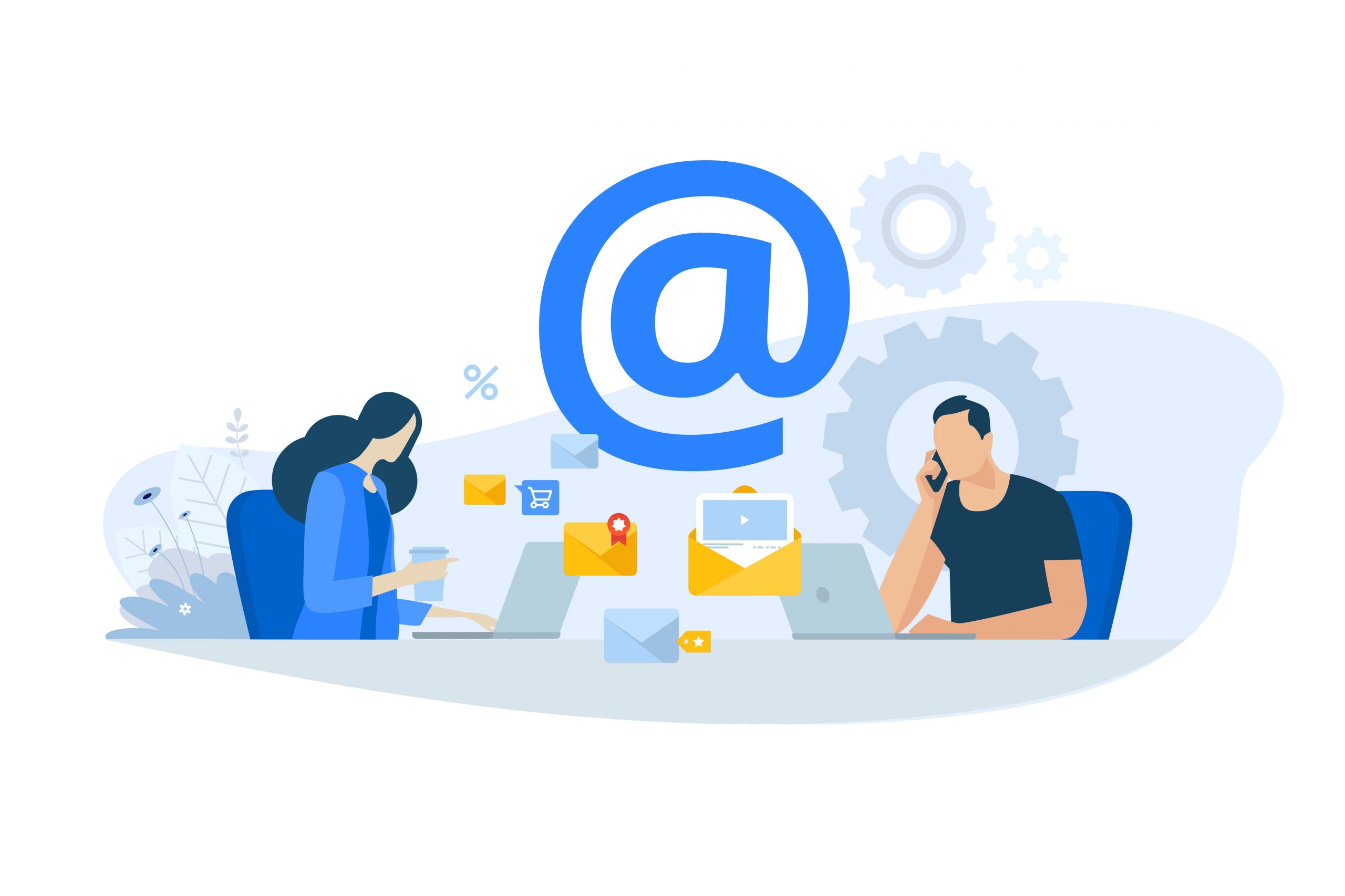 After the first welcome email goes out, you'll want to have a follow-up email deployed about three days later to check in with the customer. Ask them how everything is going with their new account since they opened it and again direct them to sign up for account services that they're now eligible for and detail any necessary instructions to log in to online banking. Use this second welcome email to invite new customers to connect with your social media pages and direct users to download your bank's mobile app.
The third message in the New Account Onboarding series should be to inform contacts of complementary products and services that your bank offers. If they just opened a new checking account, they might also need a new savings account as well, or be interested in signing up for a credit card in addition to their new debit card. Use this as an opportunity to encourage new account holders to fill out their suite of financial services with you. Additionally, you may want to include an email in this series with related resources or blog content that users may find helpful or of interest. It's a good idea to include some quick links to frequented pages on your website such as location pages, contact us page, FAQs, and blog content.
2.  New Loan Customer Onboarding
Creating a drip campaign for onboarding new loan customers is another essential email series your financial institution should have. Onboarding new loan customers should be an important step in the process for making your customers feel accommodated. With a New Loan Customer Onboarding series, you can tailor the messaging to build out multiple variations for new mortgage loan customers, new personal loan customers, new auto loan customers, or new business loan customers. There should be an onboarding series for any customer who has been approved for any type of loan with your bank.
Keep the copy succinct. Thank the customer for selecting your bank as their loan provider, and briefly detail what they can expect next. Direct the user to sign up for any necessary payment portals that they'll need to access. Provide contact information for the lending department or lenders themselves in case the customer needs to reach out with questions or concerns. If the customer worked with a specific lender or has indicated their "home" branch location, make sure to include contact information for the lender and branch location should the customer need to reach out with any questions following the approval of their new loan. This type of customization can be programmed into your emails using variable data and information available within each email profile.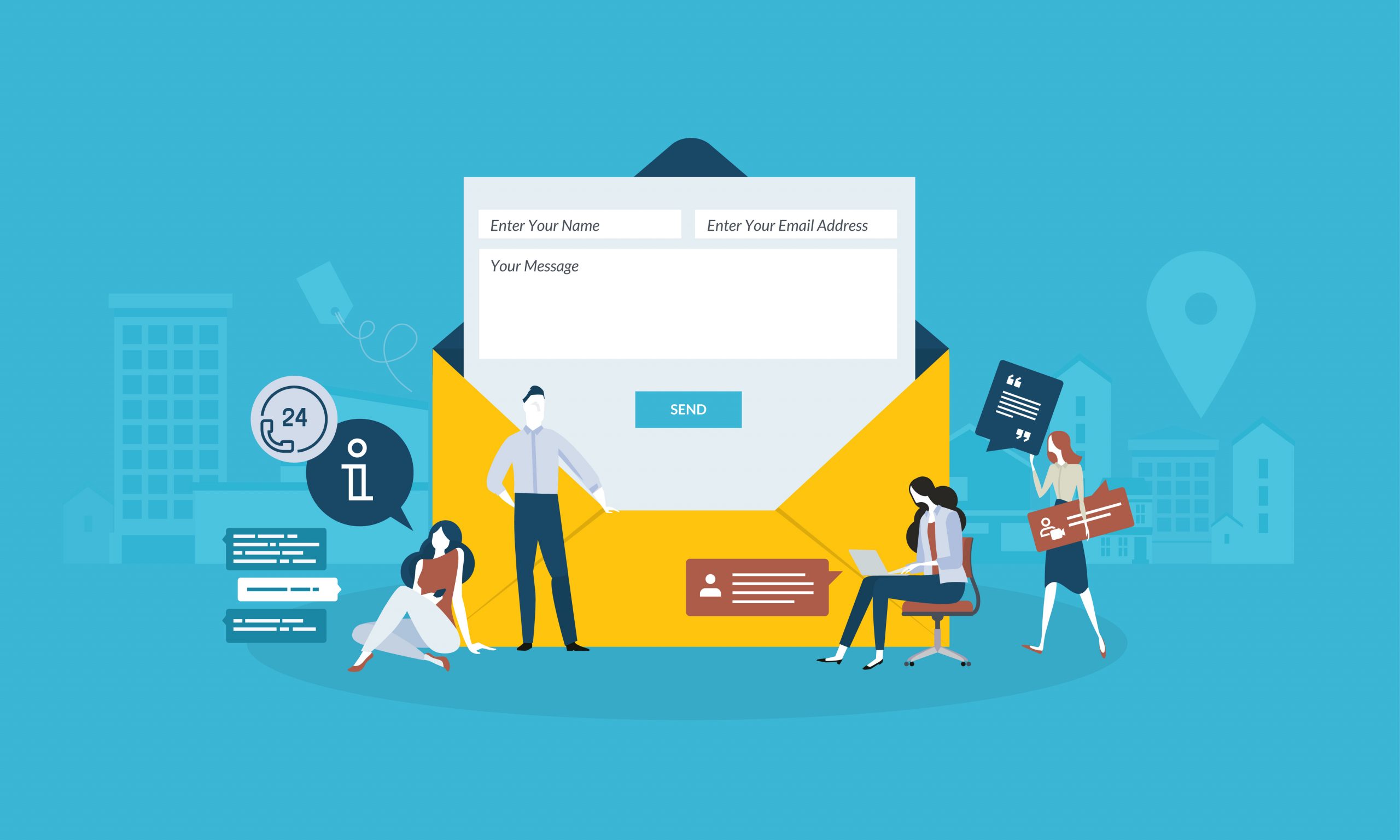 In subsequent emails, include information that adds value to customers such as relevant tools or calculators, blog content, or financial resources on mortgage lending and personal loan financing. The more internal links you can include, the more likely recipients will find something relevant to them. Greater relevancy often leads to an improved Click-Thru-Rate (CTR). Including a short list of FAQs can be helpful for a new loan customer and can help quickly clear up any confusions they may have.
Having an active email series workflow in place for different loan types creates an opportunity to market additional products and services to loan customers such as refinancing. Since interest rates are at historically low levels, refinancing has become more attractive in recent years. Cross-selling additional products and services such as home or auto insurance, HELOCs, or home improvement loans creates additional opportunities to continue to nurture or deepen the customer relationship. Don't forget about anniversaries and birthdays either! Automating celebration emails for holidays, birthdays, and anniversaries can help with customer retention and engagement after the loan process has been completed and the term is underway.
3.  New Online/Digital Banking User Onboarding
Once a customer has opened a new deposit account, the next step is for them to enroll in or activate their digital banking account. Some financial institutions may require new customers to sign up for or activate online and mobile banking through an extra step. This can be encouraged in the new account opening onboarding series. After users have signed up for online and mobile banking, their email profile can be tagged so they no longer receive emails about signing up. Those same users can then be sent a drip campaign promotion debit card rewards and other relevant messaging!
Digital banking and mobile apps are more robust than ever and offer a range of valuable tools and features, so there are plenty of messages, and combinations of messages, that can be deployed to your lists. Encourage customers to utilize any mobile apps your bank offers to better manage their accounts online. Include links directly to your FI's app in the App Store and Google Play Store in your first email to make it easy for users to download. As part of this onboarding series for new digital banking customers, you'll want to highlight special features and how to set them up such as account alerts, online bill pay, mobile deposit, credit monitoring, and identity theft protection – to name a few.
Avoid sending users multiple emails one after another; if the user starts to feel like setting up their digital banking features is a chore, they may disregard future emails altogether or opt-out of receiving additional emails. For any onboarding series or email drip campaign series, you want to be sure to not overwhelm the customer or inundate your lists with a barrage of emails in a short period of time. Schedule workflows with a time delay of about three to five days in between messages. This gives users to fully digest the content of each email and take any necessary actionable steps.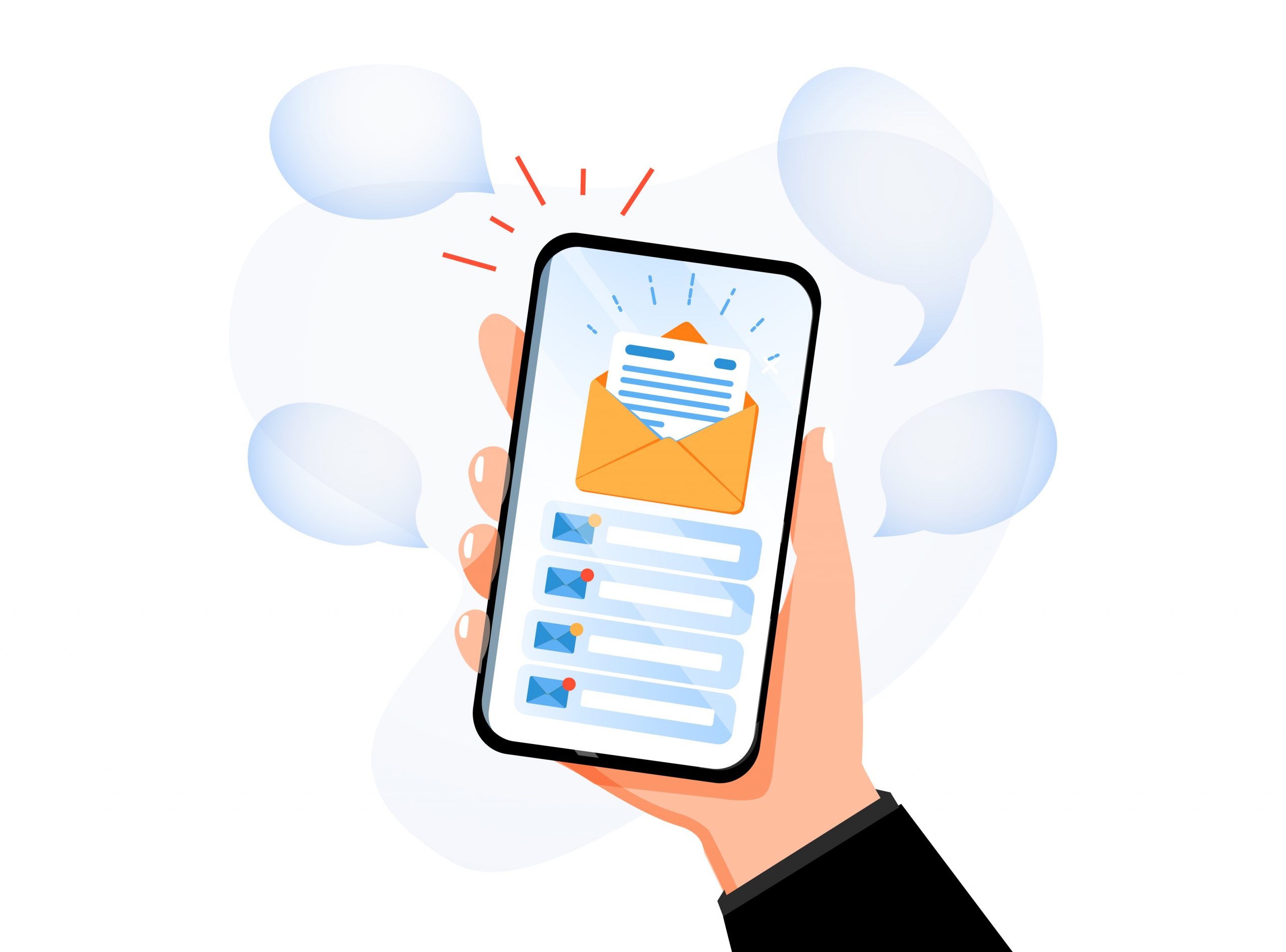 ---
Ready to Start Building Lasting Customer Relationships with Email Automation?
At BankBound, we focus on digital marketing for community banks and credit unions. We understand your needs and the challenges you face as a bank marketer. Partner with a digital marketing agency that already knows how to create winning email marketing campaigns for financial institutions. We'll work with you to develop digital marketing strategies to meet the unique needs of your financial institution. Contact a bank marketing specialist today or request a digital marketing analysis.