Google Analytics 4 has been available for our use for just over a year now, but not everyone has made the jump away from Universal Analytics quite yet. Fully converting to Google Analytics 4 is not mandatory at this time, but marketing teams at banks and credit unions may be pleasantly surprised with what the new platform has to offer once they decide to add it to their analytical repertoire. In this article, we will discuss what you should know about Google Analytics 4, along with what its new features mean for financial institutions.
What You Can Expect from the User Interface of Google Analytics 4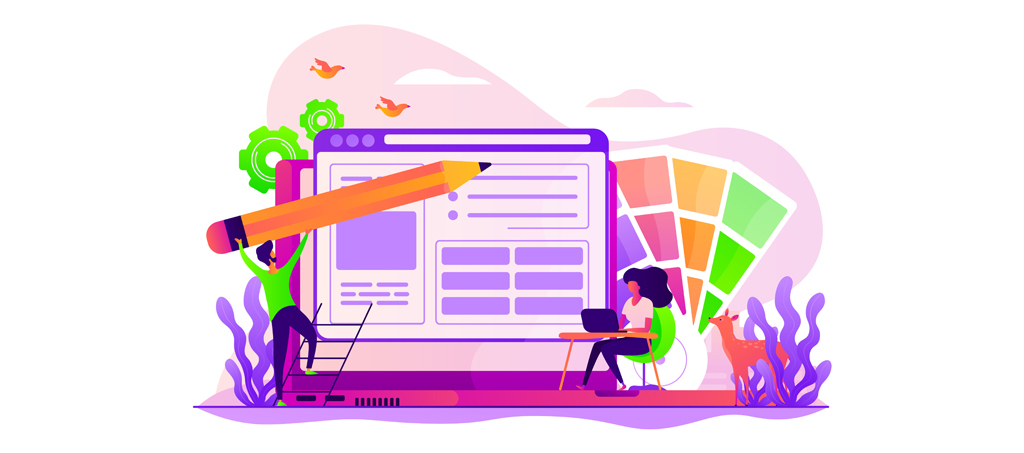 When you first launch Google Analytics 4, you will likely immediately notice the differences in the user interface that you see up front. Don't let this intimidate you – it really is more intuitive than it may seem at first glance.
It is true that GA4 comes with new reports to choose from, with some of the older views that you're used to from Universal Analytics either being replaced or removed entirely.
The home screen of your Google Analytics 4 property will still include a handful of high-level overview metrics, such as users in the last 30 minutes, new users in the last 7 days, etc.
The home screen also gives you access to GA4's upgraded search bar, which allows you to easily find reports, ask questions to be automatically answered by Google's AI, and navigate through the Google Analytics 4 interface if you're having trouble finding something specific.
You may be familiar with some of the new reports once you dive in, as many of them are similar to previous iterations of Google Analytics, but now have different names. For example, the Life Cycle category in the left-hand side navigation menu houses data around user acquisition to help you understand where your bank's website is getting traffic from. Also, you'll notice that conversions now live under the Events category to better organize the meaningful actions that visitors are making once they're on your site.
As you begin to take a closer look at some of these reports, you will notice that many of the key functionality of Universal Analytics has been carried over as well, but with a cleaner presentation. One example of this is adding a Secondary Dimension to a table that you are reading. This now is possible by clicking on a large blue plus button (+) that you will see in a similar location at the top left of the table itself.
Getting used to this new interface may still take some time, but once you start to get hands-on experience with the platform, it will start to become second nature and will feel as natural as previous Analytics iterations that came before it.
Events in Google Analytics 4 – What's new?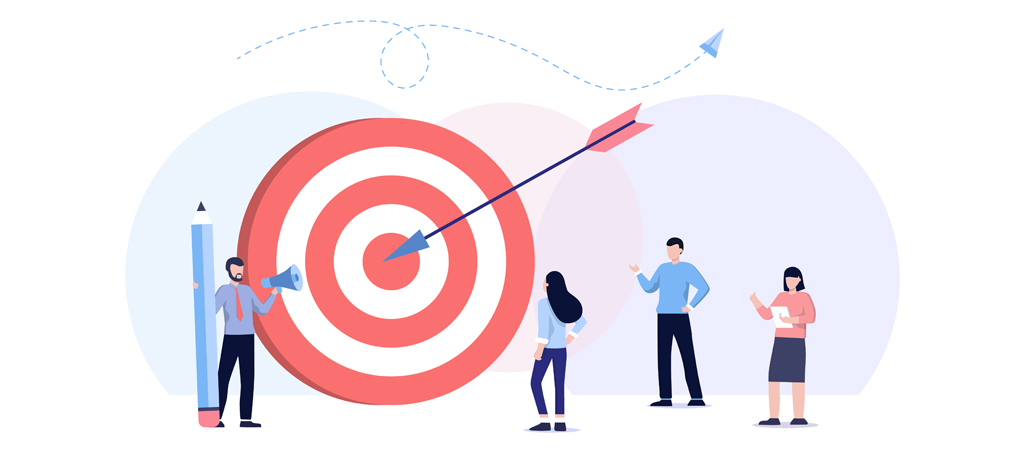 Events have been revamped for Google Analytics 4, and while the changes may take some time to get used to, the adjustment comes naturally, and you will likely find the new customization options to be an improvement.
Easing into the new events setup is seamless, with some actions now becoming automatically collected events. For example, Google Analytics 4 now has button clicks and video plays already included, where you may have manually added these as goals when you used Universal Analytics.
Also, Events now involve a new setup process. You may be familiar with incorporating dimensions such as Event Category, Event Action, and Event Label during the event setup process. This is no longer the case, as additional parameters outside of "Event Name" are no longer mandatory. However, you can tie in custom parameters, such as "product_name" to help you with filtering reports for certain events in the future.
Now, you may be wondering, "are there steps I need to take in order to install Google Analytics 4 event tracking?" Here is a breakdown of what you need to know about how to handle your GA code snippets and scripts, including what we need to do if we utilize Google Tag Manager:
Under your new Google Analytics 4 property (once you have added it in your Google Analytics account), look for "Setup Assistant".
Under Setup Assistant, you should see "Tag Installation" as an option.
You will automatically have a "data stream" set up here if you used Universal Analytics previously for this account. Within that Data Stream, look for your Measurement ID.
Copy this Measurement ID, as you will need to bring it over to Google Tag Manager.
Within Google Tag Manager, if you have not already, set up a Google Analytics 4 Container.
Within this Container, enter or paste your Measurement ID that you saw earlier within your Google Analytics 4 Property.
You can now enter "Preview" mode in Google Tag Manager to ensure your ID is functioning properly in real time.
What does this mean for banks and credit unions?
The new event capabilities in GA4 will allow you to organize your events into more potential categories through custom parameters, so you will not only be limited to the previous options of Event Category, Event Action, and Event Label. Also, the new automatically tracked events that are baked into GA4 may help you clean up your bank's list of goals that you are hoping to track.
If you are looking for more information on how you can get started with events and goals in general, head over to our guide that covers 5 Steps to Begin Tracking Conversions on Your Bank Website.
What is Cross-Device Reporting?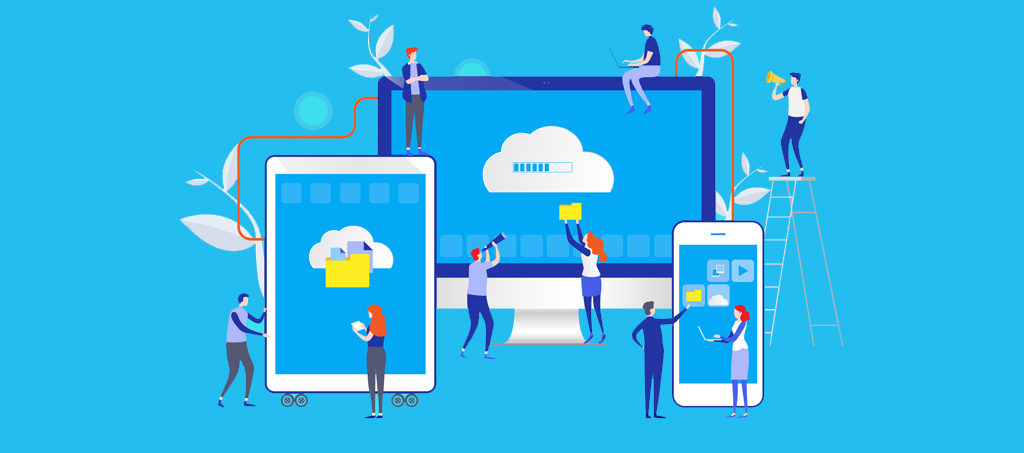 Another new strength of Google Analytics 4 comes from its capabilities for cross-device reporting and attribution. Due to Google Analytics 4 now counting traffic primarily through Users, rather than the session-based tracking of Universal Analytics, having a user start a new session on a different device will not break the train of insights that started on their initial device. Rather, if a user enters your site through their desktop device but then completes an event later on their mobile phone or tablet, GA4 will be able to tie that event completion back to how the user originally found your site during their initial "session."
What does this mean for banks and credit unions?
Cross-Device Reporting will help your financial institution understand the full customer journey more clearly, from when they first interact with your brand through to when they open their account or drive to a branch. This will also help paint a clearer picture so you can understand where to focus your digital advertising budget. You will be able to see a more accurate trail so that a user's first session won't be seen as unproductive when they leave the site without converting, as GA4 can now attribute a delayed conversion from a separate device to the same user.
While Cross-Device Reporting will be one way to help you make decisions based on data, that is not the only new feature of Google Analytics 4 that will help in the effort. We'll dive into Predictive Metrics next, showing you how GA4 can help you target your bank's ads more effectively.
Understanding Predictive Audiences and Predictive Metrics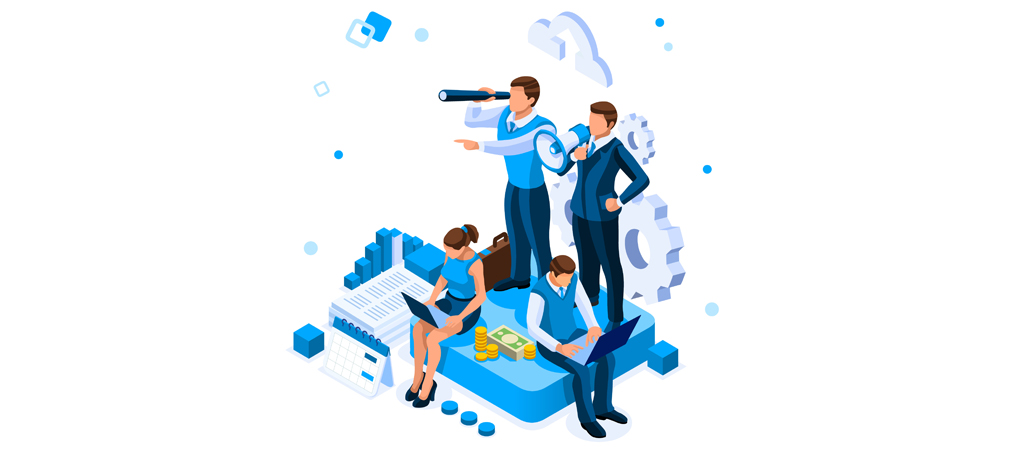 Another key difference between Universal Analytics and GA4 is the machine learning and intelligence capabilities that Google Analytics 4 offers.
Google is calling this "Predictive Metrics", and it encompasses a handful of data points that can help banks and credit unions gain insight into the purchasing habits of users and potential customers.
What does this mean for banks and credit unions?
Perhaps the most relevant Predictive Metric for financial institutions to use would be the information surrounding Purchase Probability. This essentially helps us understand the probability for a user to complete a certain goal within the next 7 days. The application of this data can be directly tied into your paid Google Ads campaigns. This will allow you to better understand your potential customers based on their behavior so you can more effectively target your images and messaging. This could even include having specific ads catered toward users who are indicating they have a low likelihood to return to your site in the future. Predictive Metrics will open up new and creative ways to approach your ad campaigns intelligently so you can ultimately optimize your conversion rate and volume.
Looking for help getting started in Google Analytics 4?
Google Analytics 4 presents some significant changes, and if you aren't quite ready to move on from the Universal Analytics reporting that you're used to, you are not alone.
If you're looking for experts in all things digital marketing, including Google Analytics 4, BankBound would be happy to assist.
At BankBound, we're financial marketing nerds. We focus exclusively on digital marketing solutions that grow local banks and credit unions. We understand your needs and the challenges you face as a bank marketer. We'll work with you to formulate and implement an effective PPC advertising strategy to attract more customers and expand your brand's visibility online. If you're ready to reach new customers and increase traffic to your website, request a no-pressure consultation or talk with a strategist about your digital marketing plan today!