In 2020, Google announced that it would be phasing out third-party cookies – the files used to track a users' online behavior. Digital advertisers will lose heavily relied on third-party data. As a result, it may be time for bank marketers to consider leveraging first-party data. Read on to learn what first-party data is and how you can leverage it for your bank marketing strategy.
What is First-Party Data
Let's go back to "Marketing Research 101." First-party data is any data is collected by you (your bank) directly from the source (your customer or lead). First-party data includes your customer or prospect's, name, address, occupation, open accounts, closed accounts, and any other information you have about them. Any of this information that you have is useful data for building marketing campaigns.
How to Manage Your Data
Almost as important as having the data, is how you manage the data. Your bank likely has your customer data stored through your core provider. How robust is your core provider? Does it give you a good snapshot of the client's data? Does it allow you to customize the way the data is stored or add additional data? If you plan to heavily rely on first-party data for your marketing plan, you may want to explore Customer Relationship Management (CRM) platforms.
Many CRM platforms such as SharpSpring, HubSpot, and Salesforce doubles as marketing automation platforms so you can easily send marketing emails to your contacts. With A CRM you can create custom fields and add notes to entries so you can tailor the experience to meet your needs.
Once you've determined the best way to store and manage your customer data, it's time to start thinking about how you will use your first-party data. Here are some ways you can use first-party data to reach existing customers and prospects.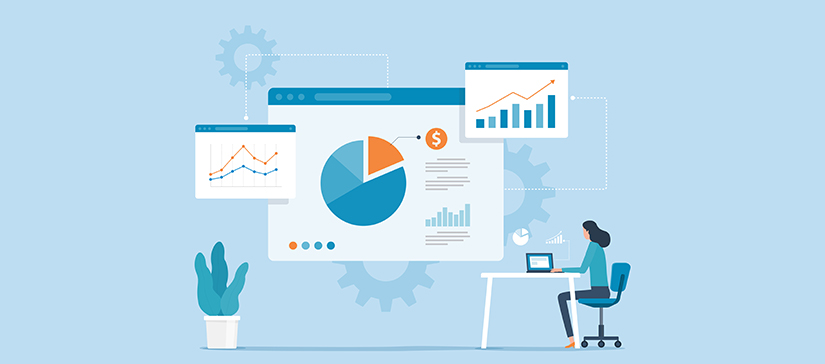 How To Get First-Party Data
If you want to grow your customer base, you'll want to gather first-party data from potential clients. We get this first-party data when potential customers interact with our business and give us this data. Here are some ways that we can get first-party data from prospective clients:
Lead Generation Forms
Lead generation forms are a great way to capture data for potential customers and nurture the relationship, so they turn into existing customers.
Consider creating a useful PDF guide, for example a First-Time Homebuyers Guide. Instead of making it too readily available on your bank's website, require customers to fill out a form to get the guide emailed to them. Once you have their email address, you can reach out to them for other marketing opportunities. For example, after they download the guide, send them an email the next day promoting your mortgages and the opportunity to talk with a mortgage lender.
Webinars
Webinars are another great way to provide customers and prospects useful information in exchange for their contact information. Host a webinar based on a topic of interest to bank customers and potential bank customers, consumer, commercial, or ag. Email the recording around after and provide links to related blog content and information on relevant services, with instructions on how to contact someone or set up an account. ((Email later))
Events
In-person events is not only an opportunity gather first-party data, but it's also the perfect opportunity to talk one-on-one with prospects and build a relationship. First-Time Homebuyer seminars are very common. Require attendees to provide their email address so you can follow up with them later. Give them the opportunity to speak one-on-one with a mortgage lender after the seminar and offer to assist them with applications.
Surveys
Want more data on your existing customers? Surveys can help you fill in blanks or get more information on your existing customers wants and needs. Unfortunately, survey data collection can often be difficult. If compliance will allow, encourage participation with a raffle in which one or more survey participants win a prize.
Limit your questions to useful information that could help you understand your customers better. Here are some examples to consider:
Home ownership status?
Marital status?
Number of children?
What accounts do you currently have with us?
What other institutions do you have an account with?
What types of external accounts do you have?
Do you own a business?
What is your main financial concern?
What financial goals do you have for the next 5 years?
You can also consider surveys tailored to specific accounts or services. For example, a survey about checking accounts. Ask the participants what account they have, what they like most about the account, and what, if anything, do they dislike about the account. This could potentially help you recommend a different account. If you're in the process of creating a new checking account type, this could let you know who would be a great candidate for that account.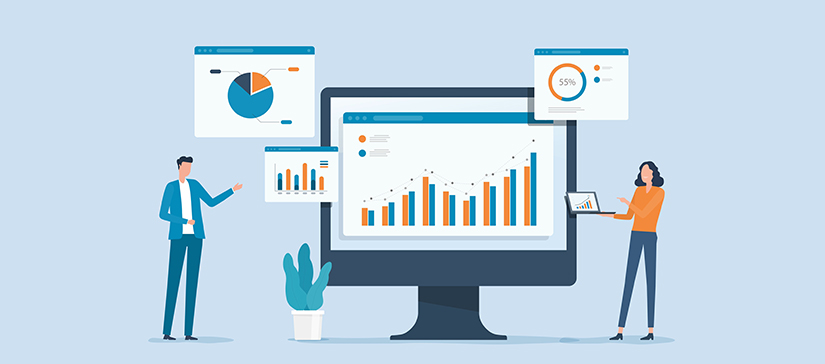 How To Leverage Your First-Party Data
Email Marketing
Bank marketers too often overlook email marketing. Though recent stats show, email marketing should not be ignored. According to HubSpot, 77 percent of marketers have seen an increase in email engagement over the last year. Email marketing is an opportunity to nurture your relationship with your customer and cross promote your other products.
Build customer engagement with an onboarding series. This includes an email welcoming them to the bank and providing some useful information about their account, the bank, and maybe even a link to download the mobile app. Other useful emails in on onboarding series include a survey/request to review on Google, follow us on social media, and potentially a promotion for another product that might interest them.
Leverage your first-party data through email marketing by cross promoting your other products. If you're using a CRM either as part of or in conjunction with your email marketing platform, you should be able to keep details on what accounts your customers have and what they don't have.
An email marketing automation tool s can help you build emails personalized for a specific audience. Rather than sending your entire customer base an email about your most popular checking account, draft different emails tailored to customers who have other products but not checking accounts. Consider one for loan customers, and one for customers who may have another deposit product.
Emails that are more personalized tend to resonate more with the audience and may be more likely to drive action. If your customers are constantly getting emails for products they already have, they will get in the habit of just deleting your emails.
Your first-party data will help you determine what to market to whom and when. Here are some good examples of other ways you can leverage your first-party data to sell to existing customers:
CD Customers- Send them emails shortly before their CD expires and let them know about upcoming rates and what the next steps are once their CD expires (additional CD promotion tactics here).
Age – If you offer IRA's – set up a promo email to go to existing customers who do not have an IRA when they reach a specific age. Consider 25, 31, and 40.
Mortgage – First Time Homebuyer themed emails to customers who live in apartments.
Don't forget about the prospective customers who filled out a form, attended a webinar or a live event. Create an email marketing automation strategy for these prospects. After they get their requested content or follow up email, send them another related email a week later that relates to their area of interest and offer a consultation. You can easily set up a marketing automation workflow for these email series.
First-Party Cookies
Not all cookies are third-party cookies. Third-party cookies are created and stored by other parties, such as Google. First-party cookies are created and stored directly by a website. With a first-party cookie, you can track what a visitor does on your bank's website and use that data to show them relevant content.
Banno users can make wonderful use of first-party cookies with the "Banno Marketing" feature. This tool allows you to use "Banno ads" (Hero and sidebar images) and set these up for personalization so that visitors see content that is more relevant to them. This creates a better user experience and could potentially increase the chances of them taking action.
Google Customer Match
While the absence of third-party cookies may make it difficult to target new customers with display ads, we don't need to abandon Display ads altogether. Google's Customer Match Ads allow you to target existing customers based upon first-party data.
Customer Match works best if your customers have Gmail or Google accounts. Create an audience and upload you're your contact list, including email addresses). When the contacts are logged into their Google account, they will be able to see your ads on the Google Search Network, YouTube, Gmail, or Display, depending on your campaign settings.
This technique can work well for cross-selling to existing customers and raising awareness to those prospects who attended an event or requested information from your bank.
Customer Match is also available in Microsoft Ads.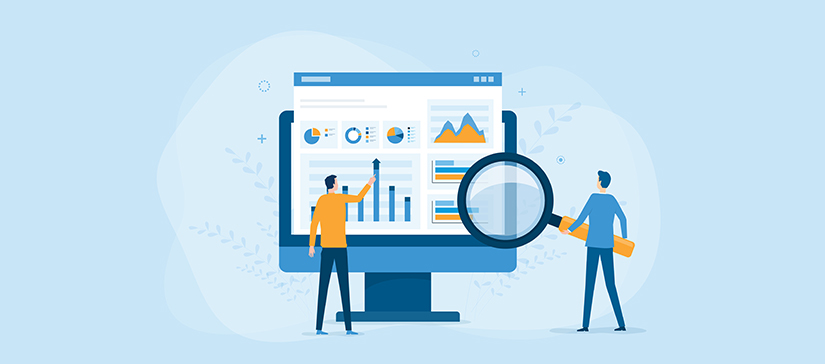 Facebook Advertising
Just like with Google, you can also use Facebook to target existing customers and contacts. Create a Facebook ad campaign and upload your contacts list as an audience to target them with Facebook ads.
Not only are Facebook ads a fantastic way to bring customers and prospects to your website, but they can also help increase your Facebook followers. Create an ad for existing contacts that invites them to like your page. This will allow you to nurture your relationship with them and keep them more engaged. You will not have to rely on just ads to bring them back to your page.
Create high quality and informative social media posts so your followers will want to click through to your site.
You can also leverage your first-party data on Facebook through "Lookalike Audiences". With a "Lookalike Audiences" you upload your customer data, and Facebook will show your ads to people who it considers similar to your existing audience. This works well if you have a large customer list. The minimum number of contacts is 100.
Postcards
A well thought out marketing strategy should include more than just digital marketing. Direct mail, especially postcards, should remain part of your overall marketing strategy. Postcards can be a great way to target our existing customers, letting them know about new promotions or existing products that they are not using.
You can still leverage third-party data in the non-digital world. New Mover mailers are a great way to target prospective customers who just moved into the neighborhood and may be looking for a new bank or credit union. You can also send promotional postcards out to all residents in your area to promote specific products or services.
Start Leveraging Your Data Today
Google's third-party data can tell us what pages a person visited, and therefore what some of their interests are. But so can your own data. A person who attended a first-time homebuyer seminar is interested in purchasing a home in the near future. A customer who has a CD has an interest in long-term savings and high interest. Meeting prospects and engaging existing customers should always be a focus of your marketing strategy. Make a point to add leveraging first-party data to your marketing plan.