Personal values, as shaped by education and income levels, age, geography, cultural considerations, the media, political preferences, religion, etc., now influence consumers' buying decisions more than ever before. For example, many people now expect the companies they follow to speak out on social and global issues in addition to local issues. While banks and credit unions are historically conservative institutions that steer clear of trends, it may be time to adapt to the public hunger for values to show up in a company's actions and content. In this article, we'll explain what values-based marketing is and offer our best tips for how to incorporate it into your existing strategy to grow your FI.
What is values-based marketing?
This marketing strategy appeals to a customer's values and ethics. With values-based marketing, you focus on making a genuine connection with the customer first, before trying to sell them a product or service.
Values-based marketing has become popular in recent years in response to younger generations. These consumers care about a company's values and authenticity as much as what they sell. For example, a recent survey on Gen Z's shopping habits found that brand authenticity, transparency, and sustainability are more important to this younger generation than older consumers.
To incorporate values-based marketing into your financial institution's overall marketing strategy, you can't just set it and forget it. This is a dynamic approach that should showcase your bank or credit union's charitable activities and respond to current events and social trends. For example, Visa, Mastercard, and American Express suspended operations in Russia in protest of the invasion of Ukraine.
It isn't enough for companies to just focus on business anymore. "Long gone are the days when companies stay silent on political issues," according to a GlobalGiving article on the corporate response to Russia's invasion. "Now more than ever, it is important for companies to be clear about their purpose and values and to engage employees in what matters to them … The question is no longer whether a company should respond–it's how and when."
On the other hand, a values-based marketing strategy doesn't always have to be reactive. You can find inspiration in the example of Land O'Lakes CEO Beth Ford, who chose broadband access in rural communities as her primary advocacy issue. This issue affects the farmer-members who own the Land O'Lakes cooperative, as well as others who live in predominantly rural and agricultural communities.
Whatever issues or events you choose to act or speak out on, your actions tell a greater story about your financial institution that will help customers feel connected to your brand instead of just viewing the relationship as transactional. Take a look at the communities you serve and the issues they are most concerned with. How can you get involved as a way to live out your FI's values as well as to better connect with customers and prospects?
So, what has your FI done lately?
Now that you understand what values-based marketing is and how it works, take stock of your own financial institution. The most successful banks and credit unions stay connected to the communities they serve through a variety of activities. For example:
●      Event Sponsorships: Be a sponsor for a local charity event for the Lions Club, Rotary, or Kiwanis.
●      Event Participation: Purchasing a table space at a community charitable event is another way to support a good cause and get your name out there.
●      Local Institutions: Many community banks and credit unions are involved with local schools in their communities.
●      Financial Literacy: Some financial institutions offer free financial literacy education to school-aged children and people of all ages.
●      Time and Money: You can support charitable causes through cash donations as well as giving your employees paid time off to volunteer in their communities.
Make sure you are highlighting your financial institution's community involvement with social media posts and a dedicated "Community" page on your website.
What are our core values? The six categories of core values are:
●      Freedom
●      Purpose
●      Tradition
●      Security
●      Achievement
●      Pleasure
You may already have a list of core values on your website. If you don't, consider adding them to your "About Us" page. Think through the categories your FI's core values fall into. For example, a commitment to independence could fall into the category of Freedom. Values like honesty, integrity, and respect could fall into the categories of security or tradition. And a dedication to community service could fall into Purpose or Pleasure–because giving back can be fun, too.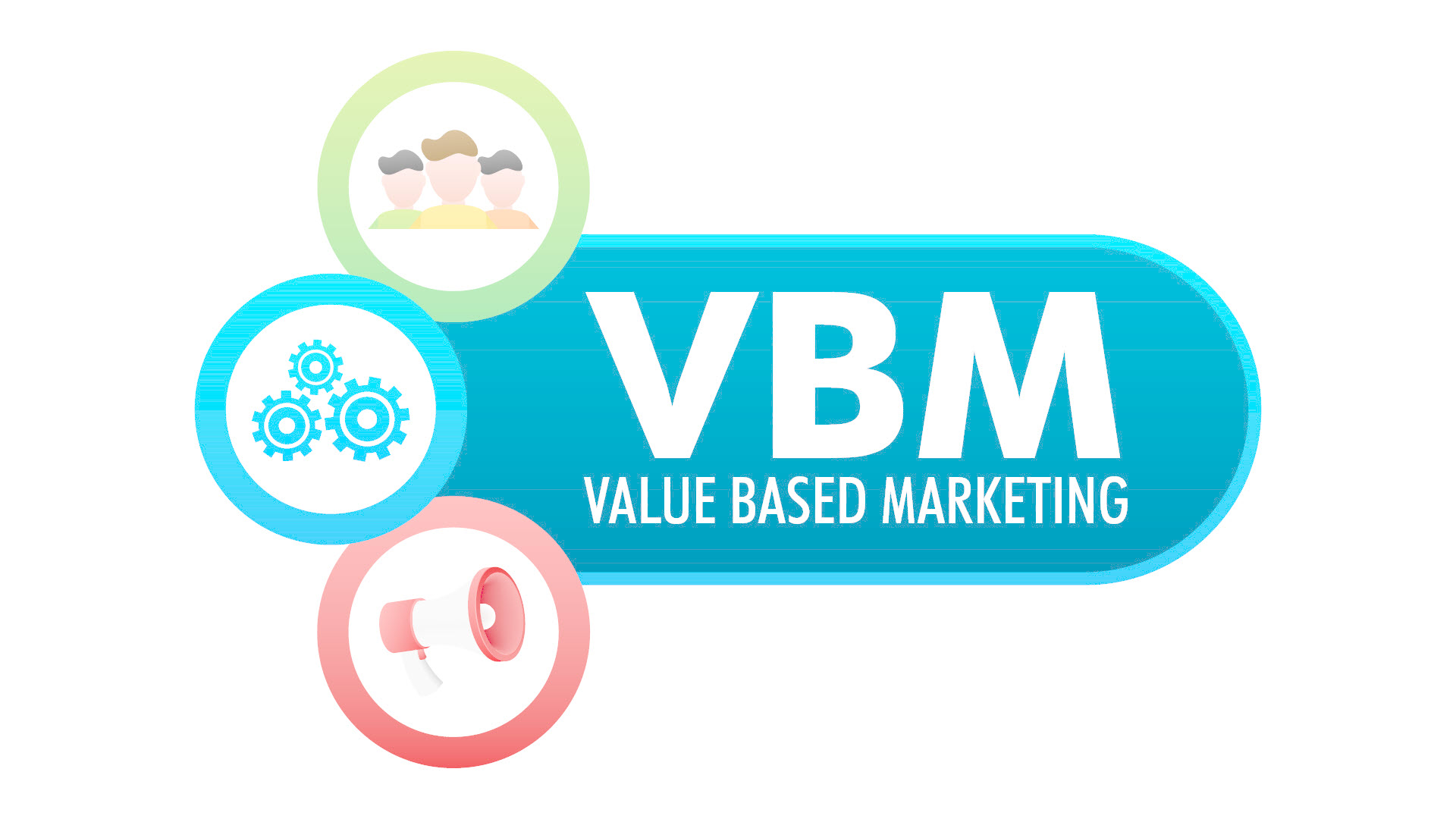 How To Incorporate Values-Based Marketing
Ready to add some values-based marketing touches to your overall strategy? Here are our favorite ideas:
Create content.
Creating content that tells a story is key to connecting with an audience. You can add storytelling to your content with:
Thought leadership: Offer tips and guidance, innovative ideas, and forecasts.
Visual storytelling: Text should always be broken up with compelling images that support your narrative.
Clear, inspiring messages: Communicate your values in a simple yet moving way. Incorporate hashtags when posting on social media.
Share, share, share: Be generous with sharing free resources, content, educational tips, and more with your audience.
Video: Show your team in action at community events or "behind the scenes" at your office.
Podcasting: Written content can be edited and recorded into audio content (a list of bank podcasts can be found here).
Share your story.
When your financial institution has contributed in a meaningful way to a cause or community, it's important to get the word out. With a people-first focus, share your story and the impacts it has had. Highlight the influence of your core values in the story.
Add a Community page to your website. 
A dedicated Community page on your website is a great way to share your philanthropic actions, publicize upcoming events, and post information about grants or scholarships.
Get social.
Expand your storytelling efforts by sharing content and photos on your social channels. Aim to inspire, educate, and also entertain your audience. A strong social media presence can help drive traffic to your website and increase your brand footprint (more insights can be found in our ultimate guide to social media for financial institutions).
Utilize email and newsletters.
While email marketing may seem like old news, it's actually a reliable way to engage your customers. Best of all, you're not posting your content on someone else's platform but sharing it directly with your mailing list. Email is also a great way to send event invitations, announcements, and share special offers.
Start a blog.
As with email newsletters, adding a blog page to your bank or credit union's website gives you your own space to publish and share original longform content. With most people starting their research online, blog articles are an important part of the sales funnel. Capture organic search traffic and generate leads through original, high quality longform articles. Blogging is also a great way to create a personality for your company and makes your business more credible and approachable (more on why your bank needs to blog here).
Partner With BankBound To Grow Your Financial Institution!
Do you need help incorporating value-based marketing into your existing marketing strategy? From creating content to managing email communications and running digital ad campaigns, BankBound's singular focus on financial institutions makes us the perfect digital marketing partner for your bank or credit union. Contact us to learn how we can help you grow your financial institution with values-based marketing.