Along with SEO and responsive design, one of the most talked about terms in marketing right now is user experience (UX). This term encompasses digital experiences such as online research, online banking, and mobile banking. Good marketing focuses on a specific audience's wants and needs. That philosophy extends to great UX features on a website. Good website usability creates a good impression on visitors who could turn into clients. The UX of banking websites is an important strategy for making your financial institution's website easy to navigate; enabling visitors to quickly find what they are searching for. In addition, you can use analytics to tap into the hidden preferences site visitors demonstrate in order to deliver more of what they want. Keep reading to learn UX best practices used by the top financial websites and how you can improve the UX on your own bank or credit union's website.
What is UX?
Short for User Experience, UX refers to all of the ways a customer or prospect interacts with your financial institution and its products and services.
Simply put, the goal of UX is to meet your customers' needs with as little friction as possible. You want to make it as easy as possible for customers to conduct their everyday banking activities as well as to access loans and other services when needed.
While user experience applies to your physical branch locations and customer service as well as your website, we will focus on website user experience best practices in this article. Your financial institution's website is important because it's often the first impression for prospects. Most people start their research online before opening a new account or applying for a loan. And your customers will visit your website regularly to use online banking, so you want their experience to be as simple and elegant as possible. Think of your website as a 24/7 branch!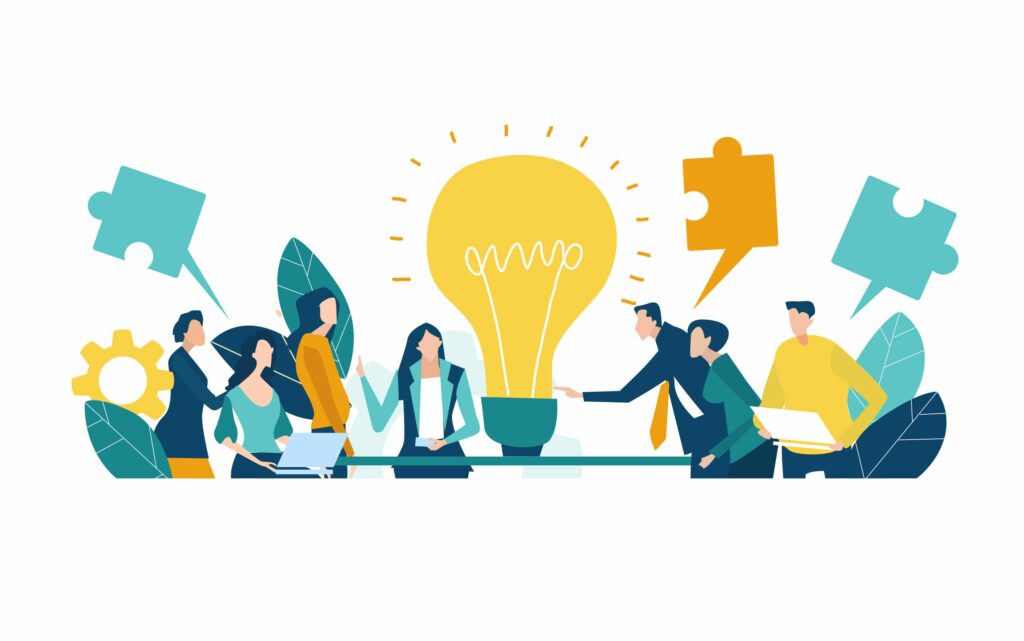 5 Tips To Improve UX on Your FI's Website
If you haven't taken a look at your bank's website in a while, there's probably room for improvement. Here are 5 things you can do with your bank website's design to make the user experience better.
Home Page: First-time visitors are the most likely to be persuaded by your home page, so make it count with key information about your bank or credit union. Put yourself in the shoes of someone who knows nothing about your brand–what would they need to know? For example, your value proposition, range of products and services, current promotional offers, etc. Perhaps most importantly, your website should be easy to navigate for prospects.
Subpages: Of course, not all users land on your home page. As search algorithms improve, they can direct users to specific subpages with exactly what they are looking for. The right keywords and high-quality content will help people find your website, so don't neglect product pages and other subpages. Wherever a first-time visitor lands on your website, you want them to feel immediately comfortable. Return visitors usually bookmark relevant pages and use their browser to autofill the URL bar so they can get back to the content they like.
Screen Position: People have learned to scroll through a page to see what information is available. And with multiple devices and screen sizes, there's no exact way to determine what appears above the fold. Content's position on a screen does still matter, but higher up on a page doesn't always equate to better. Just because a user sees a call to action first doesn't mean it will gain more clicks. In fact, it may be ignored if it's presented without context. So, let the natural flow of content define where elements are positioned. You can use titles and subheadings to make the page content easier to skim and scan.
Navigation: More choice doesn't always mean fewer clicks. While you may think that keeping every page a single click away will provide the optimal experience, this can be impractical for more complicated sites. Multiple navigation bars and side menus may overwhelm visitors. Stick to your goal of meeting users' needs as simply as possible. Frustration will only lead to webpage abandonment. Use SEO best practices to optimize your website and create a winning website architecture.
Responsive Design: This isn't always about stripping away unnecessary content for mobile users. If you think something should be removed for mobile users, maybe it should be cut from the page all together. Sometimes less is more! A good responsively-designed website can simply reorder and resize the material so that it's easier to read. Stack content into one column, but keep in mind that the order of the collapsed content is an important UX consideration. Mobile app users' priorities may differ from a desktop user.
Need help with your bank website's user experience? Contact us!
At Bankbound, we continue to pursue outstanding online user experience on behalf of our clients. Good UX equates to more engagement, fewer bounces, and better ROI. Contact a digital marketing nerd today to learn more about unique, bank-focused digital marketing strategy. We can help you with winning website design for banks, SEO, and content to create an optimal online UX for your customers and prospects.