With interest rates at a 22-year high, your bank is competing with banks and financial institutions in your community and across the country to increase deposits. Google's cost per keyword is increasing and you might notice your foot traffic decreasing. While you shouldn't give up on digital ads or in-branch promotions, it's time to think outside the box for more ways to increase deposit accounts. If you've never thought about it before, it might be time to consider launching at Banking at Work program.
What is Bank at Work?
Bank at Work, also referred to as workplace banking is a financial wellness program offered to employees by their employer. Workplace banking allows employees to build savings and sign up for other banking products through their employer from a trusted financial institution.
Workplace banking can benefit companies of any size and employees from all job levels. It is an opportunity for employers to engage and retain employees, while helping employees achieve their financial goals.
Through this program banks often offer deposit accounts with higher interest rates and other possible perks, in additional to discount loan rates.
How Does Bank at Work Benefit Employees?
Bank at Work programs can benefit employees from all job levels and all financial situations, but it is a good way to help employees who might not otherwise have access to a bank, or an opportunity to build their savings. Employees can make savings contributions direct deposited right from their paycheck. There's no need to make time to visit a branch or take the time to make a transfer from a checking account.
Financial Wellness programs can increase employee confidence and productivity. A more financially stable workforce is more likely to be engaged and perform better at their jobs. This will give the employees a sense of satisfaction and help the business succeed.
Bank at Work programs also offer employees an opportunity to enjoy higher interest rates and lower fees compared to if they opened an account elsewhere on their own.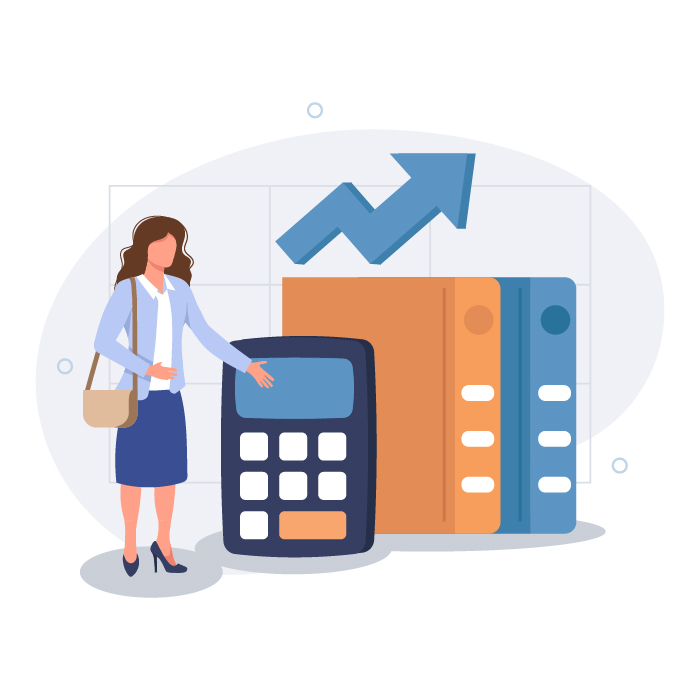 Reasons To Consider Taking Part in A Bank at Work Program
Not sure if a workplace banking program could benefit your financial institution? Here are some things to think about.
Physical bank branches aren't getting the traffic they used to. According to Forbes, 78% of U.S. adults prefer to bank via a website or mobile app. This translates to customers prefer to bank at a time and place convenient for them. Workplace banking programs make banking convenient for customers and can be an opportunity for you to recapture missed foot traffic.
Increased digital marketing competition – With 78% of Americans preferring digital banking, digital marketing should remain one of your top strategies. However, it's important to diversify your marketing plan, and not put all your eggs in one basket. With more banks relying on digital marketing tactics, the competition for online visibility gets stronger and the cost of search keywords has increased. You can always put more into your digital ads to capture the traffic, but a good marketing mix should have be diversified.
The changing digital landscape – Google's new GA4 left cookies behind in favor of new tracking methods. This makes it harder to retarget those website visitors who came to your checking or savings account page and left without opening an account. As more and more websites allow users to customize and block cookies, it may even be harder to show your ads to people who just happen to be looking for a checking account without specifically searching for one. An employee who moved to a new city and got a job with an employer that offers workplace banking and didn't have a chance to find a new bank on their own could be that real life equivalent.
Account opening in bulk –Signing up for a business for workplace banking is like getting deposit accounts at Costco. You'll get new checking or savings accounts in bulk, and you'll likely see a somewhat steady stream as the company grows with new hires. Because they're buying in bulk, you will want to offer incentives, such as higher deposit interest rates or lower loan interest rates.
Types of Accounts of Offer as Part of Your Bank at work Program
Wondering what products, you should include in your workplace banking program? Here are some of the most common products to consider if you're just getting started.
Savings Accounts – Many Americans lack a sufficient emergency fund. By offering this through a Bank at Work program, you have the opportunity to not only gain new deposit accounts, but you also help fill an unmet need in your community. You will help improve financial literacy and give employees a sense of security and increased productivity.
Checking Accounts – Checking accounts are a great account to start with. More flexible than a savings account, employees have easy access to pay bills, or pay with a debit card. If you can offer a better rate, or have a special rewards program, you can capture some new accountholders. This is also an opportunity to reach some potentially unbanked employees.
HSA Accounts – Health Savings Accounts are a very common employee benefit. But small businesses may not have the resources. You can make it easy for them (providing their health plan meets the requirements). Waive account maintenance fees to incentivize employees.
High-Deductible Health Plans are the norm these days. Having a HDHP is a requirement for opening and contributing to an HSA. Consider working with human resource leaders of local companies to offer your financial brand's HSA as an selectable option during new employee onboarding.
"Working with area law firms and other professional service firms can be particularly fruitful," said Tim Davis, a leader at BankBound. "Law firms sometimes fund employee HSAs as part of their standard benefits package. Being the default HSA provider for firms can result in a sizable deposit base. Work with local businesses to improve the employee experience."
Discounted Loans – It's common for workplace banking programs to offer discount loan rates to employees who open an account through this program. If an employee has a checking account and loan with your bank, they may be more likely to choose you as their primary bank and stick with your financial institution should they leave their employer.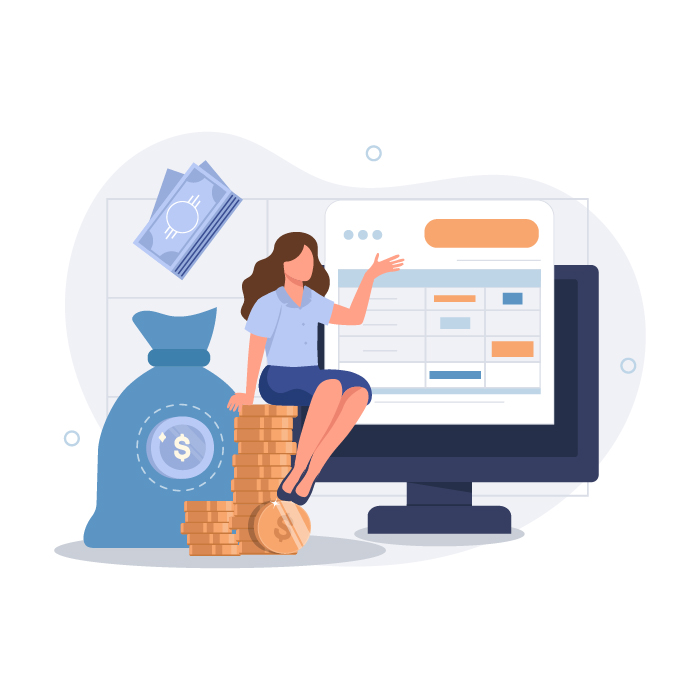 How To Find Bank at Work Customers
Most banks usually start with their commercial banking customers because there is already an established relationship. This can be an easy win to help you launch your program. However, you should not rely solely on your own client base alone. As with any product, you want to make sure that you are targeting your customers correctly. Don't get hyper-focused on cross selling. Focus on reaching companies and industries that have a need for the types of accounts that your bank offers. These programs often work well for companies that have a mix of high-wage and low-wage employees.
Here are some other ways to target potential Bank at Work customers:
Targeting Existing Customers
In-branch signage
Statement and eStatement advertising
Promote on your website
Social media ads and posts
Use a customer match list in Google Ads
Targeting New Customers
Postcards to local businesses
Networking or community events
Host an event or webinar about Workplace banking and invite local business owners and human resource administrators
LinkedIn ads and organic posts targeting local business decision makers
Retarget website visitors in Google and LinkedIn who view your Bank at Work landing page
Targeting The Right People
Whether you're trying to onboard an existing customer or a prospect, it's important that you appeal to the decision-maker. Bank at Work programs are considered an employee benefit so you will want to target human resource managers and benefits coordinators.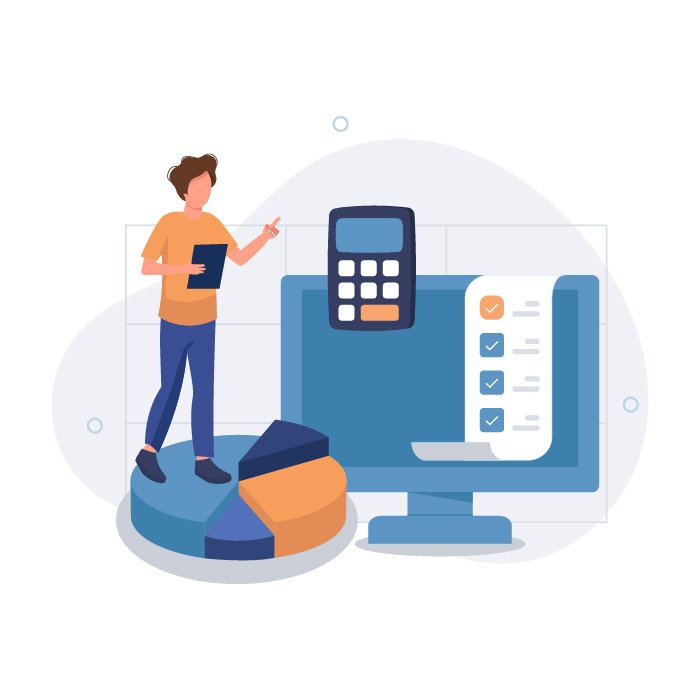 Getting Your Workplace Banking Program Started
You will need to do more than just pitch workplace banking as an employee benefit. The HR department will want a plan of action to implement this. Create an onboarding process to bring companies on board and help HR get started on their end. You'll also want to set up a process for when new employees join. You'll likely need to modify your process to meet an employer's needs.
It's great if you get a company to sign up for the Bank at Work program, but it's only successful if the employees take part. Consider bringing on a dedicated workplace banking specialist to help employers market and onboard new employees. Don't leave the promotional material in the hands of your business client. You want to make this as easy for them as possible. If HR has a large volume of work, getting employees to sign up for this might not be their top priority. Provide your business clients with materials for their employees that highlight the benefits of the Bank at Work program, how employees can sign up, what they will get out of it, how they can access their accounts, and any other important or enticing information.
Develop a Strategy to Increase Deposits
Workplace banking programs are a great way to build and grow relationships with local businesses and customers. For more suggestions on how to grow your bank's deposits, contact a financial marketer today.