Banking is constantly changing, with 80% of consumers now preferring to bank online via desktop and mobile app platforms over going to a retail branch.
To gain a competitive advantage, your financial institution must understand what all the best checking accounts have in common. Little details like ease of use, deposit promotions, security measures, and more can make a huge difference.
So, what do consumers want in a checking account? Read this guide to the best checking accounts to find out!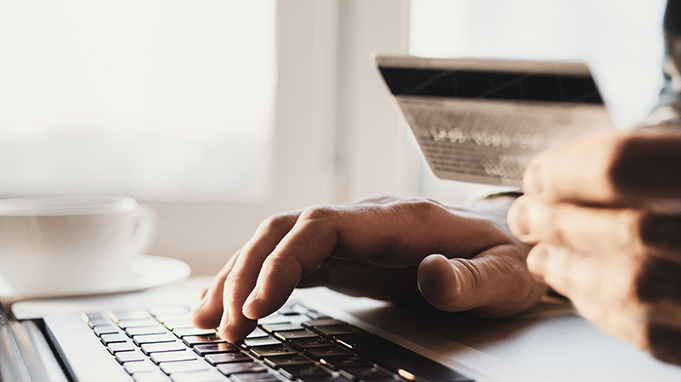 So what do people want in a checking account? It generally boils down to two main categories: usability and financial. Your clients want accounts that have low, transparent fees and are easy to use. For example, 49% of consumers use their banks' mobile apps.
If you want to win these consumers' business, then you should have a free, easy to use mobile banking app. Offering checking accounts that are both user friendly and have good financial terms will help you increase bank deposits in no time.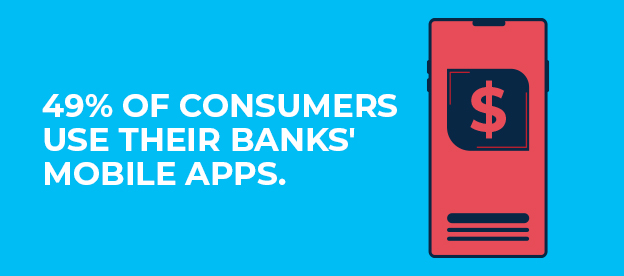 Usability Features
ATM/Branch Network
One of the biggest advantages that large corporate financial institutions have is a large ATM network. For instance, Wells Fargo has an ATM network that has a combination of 2,000+ ATMs/physical branches in the USA. This makes it easy for clients to access ATMs and retail branches throughout the nation.
Another benefit of this is that your clients will be able to save on ATM fees. Financial institutions won't charge ATM fees if clients use their in-network ATMs. ATM fees might seem small, but they accumulate over time. Your clients know this (or should know this as part of your ATM promotion plan) and having a large network could incentivize them to switch accounts to your bank or credit union.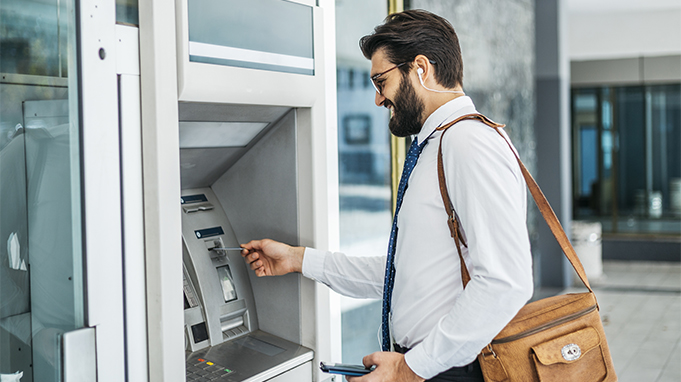 Customer support
Customer service is a huge game-changer or deal-breaker people consider when selecting among the best bank accounts. Be sure that you have knowledgeable, friendly, prompt, and ethical support representatives. It's especially imperative to ensure that your reps are ethical as some companies' reputations, including Wells Fargo, have been damaged by shady sales practices.
Besides this, it's wise to offer flexible support hours and multiple mediums like phone, email, and even live chat support. Many financial firms have detailed content and FAQ sections that answer common problems.
Online Banking Accessibility/Usability
Like ATM/branch networks, accessibility is a key trait of the best checking accounts. This makes sense as most financial institutions are increasing their online presence and technology.
One way to improve user-friendliness is to value simplicity. Ensure that your website copy lays out features/benefits in easy to read bullet points, has clear instructions, and calls to actions (CTAs).
Application Processes
The financial services industry is infamous for having complex application processes and compliance. For example, the turnaround time for receiving a personal loan via a bank can take as long as a few weeks. You'll gain a competitive advantage if you can offer a digital account opening option that is quick and easy.
Mobile App
Ensure that your mobile app is secure and user friendly. You can even let your app have eye and facial recognition, which provides more security than a standard password.
Consider having mobile check deposits. Many financial institutions let customers take photos of checks, which transfers the funds within a day. (See more about marketing your bank's mobile app.)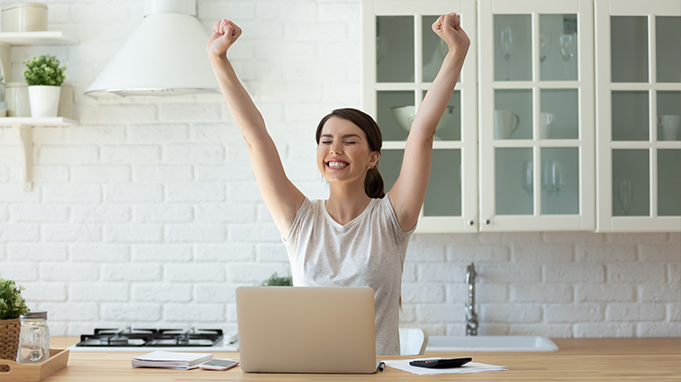 Financial Features
Fees
Your bank or credit union needs to make money, but be wary of charging excessive fees. The best banking accounts have transparent and low fee structures. Many bank accounts have many types of fees like overdraft fees, maintenance fees, paper statement fees, foreign transaction fees, and more.
It's also important to have low or no ATM fees. Having high ATM fees can deter customers from working with your company. Some banks including Axios, reimburse for domestic ATM fees.
If your business can reduce or eliminate any of these fees, then you'll have a leg up on the competition. Charles Schwab has become a banking powerhouse by offering a checking account that has reimbursable domestic/international ATM fees and no foreign transaction fees.
Deposit Promotions
Some important factors that consumers consider when selecting among the best banking accounts are deposit promotions. Many financial institutions offer rewards like cash bonuses that can vary based on deposit amounts.
Citibank ran a promotion offering $1,500 for depositing and maintaining a balance of at least $200,000. Applicants also were required to open Citibank checking and savings accounts to earn this amount.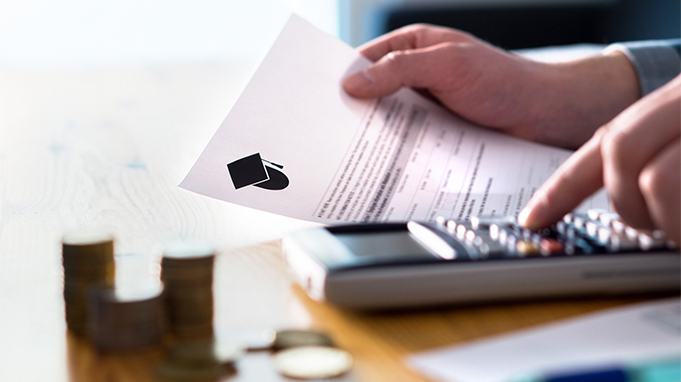 Top 4 Best Checking Account Features
APY
Annual Percentage Yield is one of the most important checking account features. This interest rate shows you what clients will earn on their accounts and it includes the impact of compound interest.
So, a checking account worth $10k with an APY of 1%, will earn $100 per year. The next year, it would earn $110 per year based on the new balance of $10,100.
Unfortunately, checking account APYs are just 0.01% on average. The best checking accounts have APYs up to 5.25% APY. Clients know that even a percentage point can make a big difference long term.
Monthly Fees and Minimum Balances
Some banks can charge a monthly fee that ranges from $6-15. Luckily, these fees can be waived if consumers have monthly direct deposits and/or have other tools like credit cards.
Financial institutions won't charge these fees provided that the client meets minimum balance requirements. Be sure that you have low or minimum fees that can be canceled with easy to meet conditions.
Security
Providing a secure checking account is extremely important. Financial data can be compromised, which harms both the client and the institution.
Many banks offer two-step verification to protect their clients. For example, clients would enter their password and then a code that was sent to their phone when sending money electronically.
Some banks like Charles Schwab, take it a step further by guaranteeing funds if the client's account were to be hacked. Others offer next day reimbursement for fraudulent transactions.
Ease of Deposit/Withdrawal
Clients need to easily access their funds, whether via deposits or withdrawals. One way to offer this is by having mobile deposits. Your customers can snap a photo of a check, which instantly sends the funds to their accounts.
Another method to make it easier to withdraw funds is to have recurring payments. Clients can set up automatic recurring payments for common bills like rent, utilities, and other subscriptions.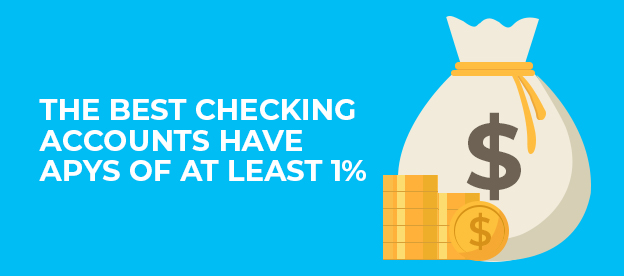 The Best Checking Accounts Include Special Perks
Rounding Up To Invest
Unfortunately, many Americans aren't prepared for retirement as the median household retirement savings is just $60,000. To solve this problem, Acorn's checking account rounds up purchases and invests the change.
So, if you spent $10.50 on a sandwich, then it would invest $0.50 into low cost, diversified investments like ETFs. This might not seem like much, but small amounts add up over time due to compound interest.
Acorns understands what people want in a checking account since it has various services and perks. For example, it's a Micro Robo advisor that manages basic ETF portfolios and automates some simple portfolio management tasks.
Charitable Donations
The best banking accounts have features that help clients make a positive impact. For example, you can have Aspiration Bank round up change on every purchase, so that these amounts will be invested into growing climate change fighting trees.
Besides this, Aspiration gives its users 10% cashback when they shop at mission-focused companies like Toms and Warby Parker. Aspiration is known for offering some of the best bank accounts for users that care about social causes.
Identity Fraud Protection
Identity fraud protection is one of the most important bonus perks that the best checking accounts provide. Afterall, compromised data can cause financial ruin, destroy reputations, and erode trust as was seen during the 2017 Equifax Credit Breach.
Fifth Third Bank gives its clients who have their preferred checking account free identity theft protection. This firm monitors your credit report found on the credit bureaus on a daily or monthly basis. If there are any inconsistencies, it'll automatically send out email/text notifications. It also protects against fraudsters who hack Social Security numbers.
Peer To Peer (P2P) Transactions
P2P transactions are becoming more common since most people bank on the go. These methods are more convenient than writing/depositing checks or even exchanging cash. Some common P2P apps include Venmo and Zelle. Both of which can link bank accounts for fee-free, secure, electronic transactions. US Bank is a financial institution that is compatible with both these P2P apps.
If your bank facilitates these apps, then you'll be saving your clients time and frustration. Being able to integrate these apps will also make it easier for clients to record and send proper payment amounts.
Hybrid Accounts
Some of the best bank accounts offer the best of both worlds: debit cards for the day-to-day transactions and high-interest rates associated with savings accounts. These are known as "hybrid" accounts and are primarily found among 100% online institutions. Online institutions like SoFi can provide these since they have less overhead (i.e no employee salaries, office rent, etc.).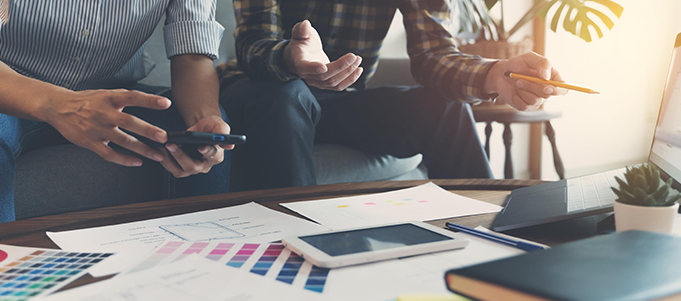 Bottom Line
In most any industry, change is inevitable. Banking is no exception. To stay competitive, your bank or credit union must understand how people choose a checking account, or why they would switch banks.
The best bank accounts have many great features, which are mostly categorized by financial and ease of use. However, little touches like recurring bill pay, hybrid accounts, and even identity protection can help your institution gain new clients! Now that you know the answer to "what do consumers want in a checking account?" it's time to align your product offerings and execute a deposit growth strategy.