Have you felt that COVID-19 has drastically changed our society?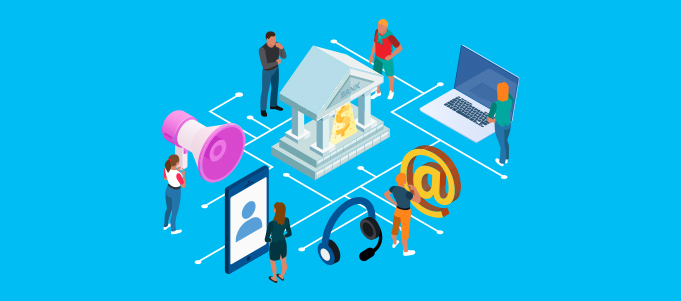 It has caused massive unemployment, corporate bankruptcies, and even closed international borders. Yet, it caused many businesses to shift towards offering online products and services.
Before the pandemic, 49% of bank customers used online banking with this figure increasing to 57% during the pandemic. The number of checks deposited via smartphone apps also grew by 40%. These figures will continue to soar as some consumers are afraid to go into buildings during this time.
Increasing online account opening rates is paramount for the marketing of digital banking products as firms can cross and upsell their clients. Below, you'll learn about 3 simple, but effective ways to increase digital deposits.
Increase Digital Account Opening To Up Or Cross-Sell Clients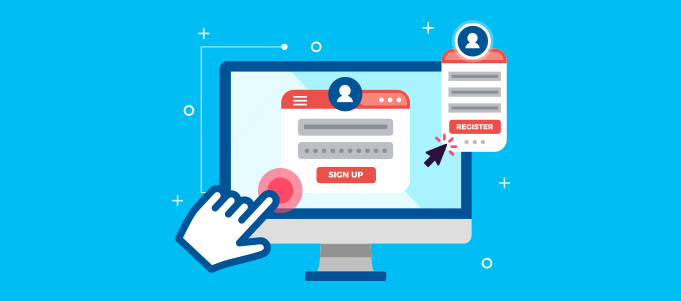 Regardless of your industry, it's much easier to keep and up or cross-sell clients than get new ones. Studies have shown that it can be 7 times more expensive to gain a new client than to keep a current one. Cross and upselling clients also help you hang on to them easier as this can build loyalty. It"ll also make it harder for them to quit using your products and services.
Some typical, but simple tools used to increase digital deposits include mobile bill pay, online deposit, and P2P transactions (think compatibility with apps like Venmo or Zelle). Yet, it's important to offer your clients the ability to apply for loans and mortgages online.
Having online mortgage and loan processes will make it easier for your clients to get financing since they can use a solution like DocuSign to electronically fill out paperwork. It could also reduce the waiting period which can be as long as 60 days. This will be a win-win situation!
Take Advantage of Historically Low Mortgage Rates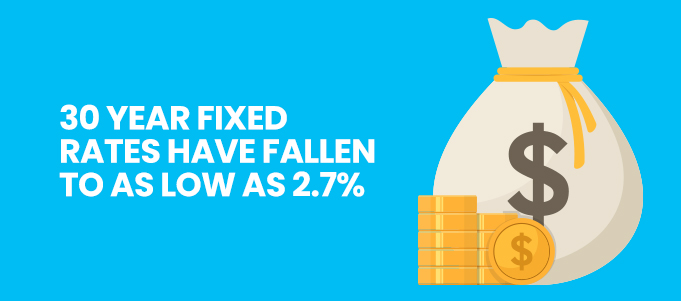 There is opportunity despite volatile housing markets, which is the low mortgage rates.
30 year fixed rates have fallen to as low as 2.7% from 3.8% in early 2020. A one percent difference might not seem like much, but it can save a borrower tens of thousands of dollars long term. Per the MBA or Mortgage Bankers' Association, refinance applications were 64% of all mortgage applications during the first week of July.
While people are more accustomed to online banking, 69% of borrowers prefer applying for a mortgage in a physical bank. Some banks are still closed, which means they would lose out on this foot traffic. Mortgage applications aren't slowing down, especially due to low rates and more people moving.
Luckily 43% of people prefer to open a savings account online. From there, you can increase online account opening by letting your clients apply for mortgages and loans online.
Be sure to put in place basic, but fundamental steps to let clients trust you with important online information.
Some methods include:
Having a secure, account opening/management platform. Using an SSL certificate is a must!
Ensuring that your account opening processes are user friendly. Use clear headlines and calls to action (CTAs) to guide your client via necessary steps.
Integrating legitimate third-party platforms like DocuSign to let clients sign paperwork electronically.
Maintaining good reviews online. Have profiles on Yelp, TrustPilot, and the BBB (Better Business Bureau). Even responding to negative reviews shows that you care about your customers.
Creating content consistently. Content like blog posts, articles, whitepapers, email newsletters, and social media posts can educate your clients. They can also establish your company as a thought leader in banking.
Remember that 87% of people conduct online research before buying a product or service, which makes the last two methods especially important when trying to increase digital deposits!
Use The Right Vendor To Increase Online Account Opening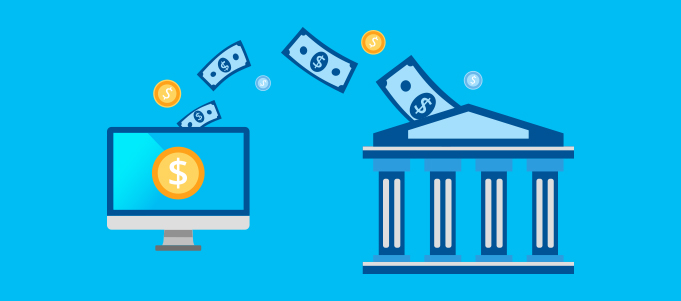 The right vendor or digital account opening solutions provider can increase digital deposits, but the wrong one can hurt your business. For instance, a mediocre vendor might have poor customer service and insufficient security measures. Having lackluster security systems can be devastating and the 2017 Experian data breaches were an example of this. This event compromised data and ruined reputations.
Key Factors When Choosing Digital Account Opening Solutions:
You want to ensure that the portal can mirror your site's design. Using a customizable back end will also help your clients recognize your brand which builds trust.
One of the biggest complaints clients have is slow approval processes. Traditional loan approvals can take up to several weeks, which deters potential customers. The top banks use technology to make their account opening, management, and closing processes seamless.
Like the ease of use, support is crucial for retaining clients. Be sure to check review sites like Yelp and Trustpilot to see your potential vendors' reviews.
The best online vendors have integrations with other important systems and data. Clients will have an easier time managing and consolidating data with these APIs (application programming interfaces). They won't have to check many sites for different pieces of information.
It's important to select the best vendor with the right tools at an affordable price point. Avoid choosing a vendor due to their low prices alone.
Would you prefer having more control over your technology without another vendor? Consider building your own platform. This is a trade-off since building your own portal can take more time and resources.
Always consider these 6 factors when selecting a vendor for your online account opening systems. They can also help you determine whether to hire a partner or build your own portal.
Online Vendor Options:
Bottomline
Bottomline offers tools like:
Use hard statistics to identify cross-selling opportunities, reduce client churn, and track performance with customizable benchmarks.
It can also increase more digital deposits since 72% of US executives state they would give more business to banks that can provide tailored, real-time insights.
Fraud and financial crime management
Track and prevent high-risk transactions in real-time. The Enterprise Cash Management dashboard will let you analyze transactions and receive alerts in one consolidated area.
Increase customer engagement by 22% with its digital banking IQ tool.
Your clients can use Apple pay, ACH, or Google pay with a mobile-friendly account opening solution. Clients can also digitally sign and agree to contracts, which will substantially increase online account opening.
Fiserv
Fiserv can provide:
Your clients can use their credit/debit card or transfers from another bank to fund accounts. Two in-session account verification methods also increase funding rates.
Secure account verification
Use real-time verification to confirm identities and secure accounts. Fiserv helps you achieve this with many data sources and its own verification methods which include trial deposits.
Easily customizable features
Every institution can set its own parameters when making application decisions. You can add or delete as many application steps as you'd like. It also includes a call center module for extra support.
Account opening queue and operational workflow
Don't lose a potential client over wait times! Instead, use automation to authenticate and verify any future client. This process will also be compliant with risk and compliance standards. This seamless tool will also make it easier to cross-sell clients into complimentary accounts.
Comprehensive risk management
Manage suspicious behaviors and transactions in real-time. Use AI systems and databases to catch threats before they cause lasting damage.
Jack Henry
Jack Henry (JHA) has some useful tools that can increase digital deposits like:
JHA Small Business Cash Management.
This lets small business owners apply for bank accounts, make ACH transfers, wire transfers, and even access lines of credit online.
Its multi-factor authentication system requires consumers to double verify their identity, which is more secure than a one-time password entry. This also detects unusual activity and asks consumers their predetermined secret questions to protect accounts.
The Symantec hard tokens generate passcodes (i.e tokens) that provide an extra layer of protection when users access accounts.
The NetTeller online banking portal allows clients to set up one time and recurring payments online. It also enables them to download account info into Quicken products.
Quicken offers budgeting tools that are like Mint.com, but it includes detailed tax and investment tools, like Morningstar's portfolio X-ray solution.
MANTL
Mantl can help you increase digital deposits via:
Its automation tools reduce the time spent on compliance, including KYC standards.
You can use other partners including Fiserv, Stripe, FirstData, etc.. when using this system.
The digital brand editor tool.
This is a white-label tool, meaning that you can attach your brand to it. It also doesn't need advanced tech or coding knowledge.
Segmenting your clients with various products.
You can analyze those with CDs, investment accounts, commercial accounts, and more.
Its consolidated dashboard lets you access all data in one place.
A/B testing, which lets you make better data-driven decisions. These tests let you analyze different scenarios based on consumer decisions.
This system also streamlines back-office operations which makes account processes paperless. In turn, this reduces operational costs by 60%!
Bring Prospects to Your Platform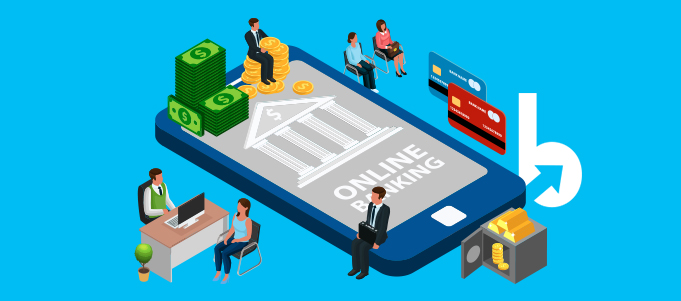 Once you have your online account vendor and processes; it's time to develop a strategy to obtain prospects.
Consider online banking marketing strategies like:
You can create Search ads on Google and Bing networks. These appear when consumers type in a keyword like "online banking marketing strategies." These ads appear at the top of these engines, which can drive high intent traffic to your site.
Remarketing ads bring users back to your site after they've left it. These ads appear on other sites that these consumers might be browsing. If you consistently create educational blog content; this can build remarketing lists with relevant prospects. In turn, this will draw them back to your site, which increases online account opening rates.
Facebook and Linkedin ads can attract targeted users to your site. For example, you use Facebook ads to drill down based on interests, pages liked, age, gender, location, and more!
Google display ads reach 90% of the internet and target life events like graduation and moving. These also appear on sites that rank in the search engine for similar keywords. Display ads can attract consumers that are shopping for a specific product like a mortgage.
Email Marketing
Email marketing provides an average ROI of $38 per $1 invested. This can be an affordable way to market to clients as it doesn't cost as much as Google or Facebook ads.
You can also use marketing automation to cross and upsell clients. One way to do this includes using an email autoresponder, which automatically sends clients a series of emails based on actions they take (i.e entering their email information for a free mortgage quote)
Blogging
Writing quality articles on your blog can educate your audience and establish you as a thought leader. Blogs can improve your SEO or Search Engine Optimization. This will drive organic or free traffic to your site.
Besides blogging, you can target specific clients with relevant product offers when they log on to their dashboard or mobile app.
Bottom Line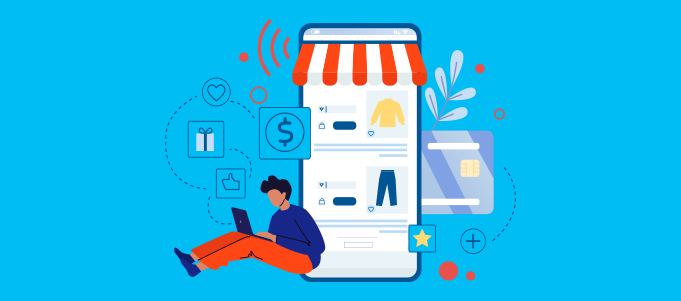 It's crucial to be adaptable during COVID-19, regardless of your size, industry, or background. One of the best ways to do this is by shifting your business towards the internet. Online banking is no longer a convenience, but a necessity. Mastering this tool will help you with online banking marketing strategies and increase online account openings.
Need extra help with ways to increase digital deposits? Contact us for a FREE 30 minute, no pressure, online banking marketing strategies consultation today!