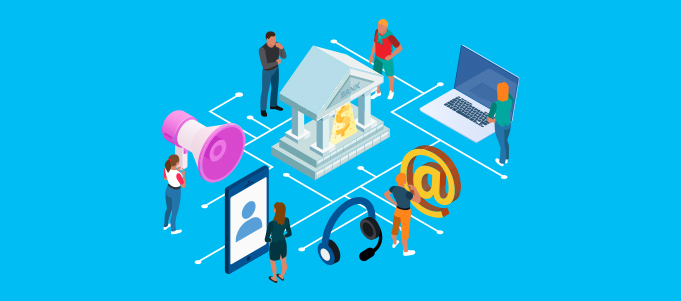 COVID-19 has drastically changed our society. It is responsible for massive unemployment, corporate bankruptcies, and even closing international borders. Many companies have been forced to rethink their entire business model, with an accelerated focus on delivering products, services, and engagement through digital channels.
Before the pandemic, 49% of bank customers used online banking with this figure increasing to 57% during the pandemic. The number of checks deposited via smartphone apps also grew by 40%. These figures will likely continue to soar as many consumers remain apprehensive about visiting a local branch office and instead become more comfortable with digital banking.
Similar to online banking, many consumers who typically would prefer to apply for a bank account or loan in-person are now more comfortable with applying online. Increasing online account opening rates is paramount for financial institutions seeking to acquire new customers and upsell existing customers. Below are our top 3 recommendations for increasing digital deposits.
1. Get The Right OAO Technology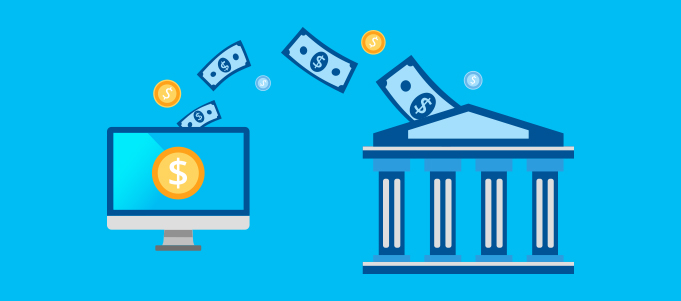 First things first, choose the right online account opening technology. Also, don't just help select the vendor, make sure that you (personally) test their online account opening platform yourself from both a desktop computer and mobile device to ensure it is as user friendly as they claim it to be.
Key Factors When Choosing Digital Account Opening Solutions:
You want to ensure that the portal can maintain the same look and feel as your other online properties demonstrate credibility and continuity.
Can users easily move through the application? Is it possible to save progress and return to it? What if they start the application online but want to finish it in a branch office?
What type of support availability does the vendor offer to ensure the platform works properly without downtime or other technical issues?
The best online vendors have integrations with other important systems and data through APIs (application programming interfaces). It's also important that your bank or credit union have the ability to measure performance data through analytics tools like Google Analytics and Google Tag Manager.
Naturally, it's important to select the best vendor with the right tools at an affordable price point. However, avoid choosing a vendor solely on price as the importance of online account opening is only going to become more important, making this channel worthy of the investment.
Having lackluster security protocols can be devastating and the 2017 Experian data breaches were an example of this. This event compromised data and ruined reputations.
Online Account Opening Vendors for Banks & Credit Unions:
Bottomline
Bottomline offers tools like:
Use hard statistics to identify cross-selling opportunities, reduce client churn, and track performance with customizable benchmarks.
It can also increase more digital deposits since 72% of US executives state they would give more business to banks that can provide tailored, real-time insights.
Fraud and financial crime management
Track and prevent high-risk transactions in real-time. The Enterprise Cash Management dashboard will let you analyze transactions and receive alerts in one consolidated area.
Increase customer engagement by 22% with its digital banking IQ tool.
Your clients can use Apple pay, ACH, or Google pay with a mobile-friendly account opening solution. Clients can also digitally sign and agree to contracts, which will substantially increase online account opening.
Fiserv
Fiserv can provide:
Your clients can use their credit/debit card or transfers from another bank to fund accounts. Two in-session account verification methods also increase funding rates.
Secure account verification
Use real-time verification to confirm identities and secure accounts. Fiserv helps you achieve this with many data sources and its own verification methods which include trial deposits.
Easily customizable features
Every institution can set its own parameters when making application decisions. You can add or delete as many application steps as you'd like. It also includes a call center module for extra support.
Account opening queue and operational workflow
Don't lose a potential client over wait times! Instead, use automation to authenticate and verify any future client. This process will also be compliant with risk and compliance standards. This seamless tool will also make it easier to cross-sell clients into complimentary accounts.
Comprehensive risk management
Manage suspicious behaviors and transactions in real-time. Use AI systems and databases to catch threats before they cause lasting damage.
Jack Henry
Jack Henry (JHA) has some useful tools that can increase digital deposits like:
JHA Small Business Cash Management.
This lets small business owners apply for bank accounts, make ACH transfers, wire transfers, and even access lines of credit online.
Its multi-factor authentication system requires consumers to double verify their identity, which is more secure than a one-time password entry. This also detects unusual activity and asks consumers their predetermined secret questions to protect accounts.
The Symantec hard tokens generate passcodes (i.e tokens) that provide an extra layer of protection when users access accounts.
The NetTeller online banking portal allows clients to set up one time and recurring payments online. It also enables them to download account info into Quicken products.
Quicken offers budgeting tools that are like Mint.com, but it includes detailed tax and investment tools, like Morningstar's portfolio X-ray solution.
MANTL
Mantl can help you increase digital deposits via:
Its automation tools reduce the time spent on compliance, including KYC standards.
You can use other partners including Fiserv, Stripe, FirstData, etc.. when using this system.
The digital brand editor tool.
This is a white-label tool, meaning that you can attach your brand to it. It also doesn't need advanced tech or coding knowledge.
Segmenting your clients with various products.
You can analyze those with CDs, investment accounts, commercial accounts, and more.
Its consolidated dashboard lets you access all data in one place.
A/B testing, which lets you make better data-driven decisions. These tests let you analyze different scenarios based on consumer decisions.
This system also streamlines back-office operations which makes account processes paperless. In turn, this reduces operational costs by 60%!
2. Target Existing Customers With Relevant Offers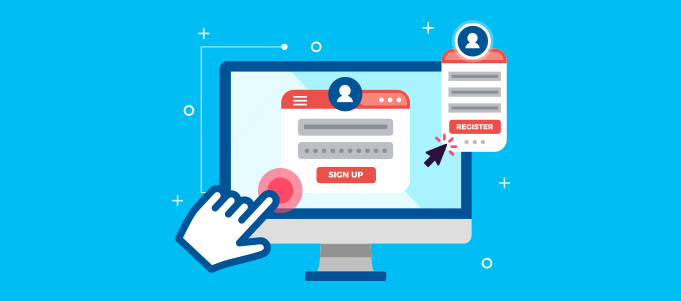 Regardless of your industry, it's much easier to keep and up-sell or cross-sell existing clients than get new ones. Studies have shown that it can be 7 times more expensive to gain a new client than to keep a current one. Cross-selling and upselling clients also helps with retention as you grow share of wallet and build loyalty.
For many of your existing customers, they likely have relationships with other financial institutions. You can help simplify their finances by offering to consolidate their insurance, investments, checking accounts, savings accounts, retirement accounts, personal loans, and home mortgage. Are they even aware you offer these products? You can let them know how easy it is to apply online for relevant products using a number of different channels:
Email
Online banking and mobile app popups/notifications
Social media ads (using Customer Match) on Facebook and LinkedIn
Print and electronic statements
For those customers that might be uncomfortable with applying online, be sure to emphasize the security and ease of your OAO technology.
3. Bring Prospects to Your OAO Platform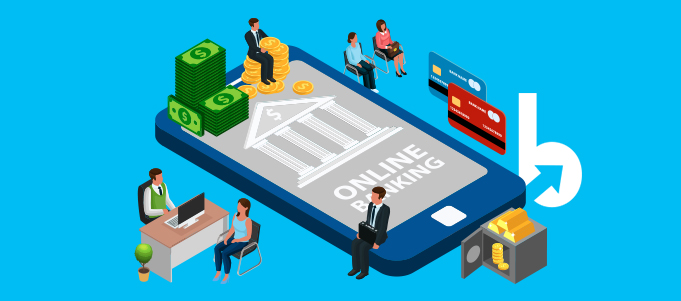 Once you have your online account vendor and existing customer communications in place; it's time to develop a strategy to acquire new prospects. Remember that at least 87% of people conduct online research before buying a product or service, so an effective digital marketing strategy is key to increasing digital deposits.
Consider the following cost-effective tactics:
Pay Per Click (PPC) Ads
You can leverage pay per click ads on popular search engines like Google and Bing. These ads appear at the top of results when consumers type in a keyword like "open a free checking account online." Since search engine ads target people actively telling you exactly what they want, they  can send highly qualified traffic to your online applications immediately.
Remarketing ads bring users back to your site after they've left it. These ads appear on other sites that these consumers might be browsing. If you consistently create educational blog content; this can build remarketing lists with relevant prospects. In turn, this will draw them back to your site, which increases online account opening rates. You could even target users with ads who started an application but never finished.
Facebook and Linkedin ads can attract users to your site based on a wide range of demographic and behavioral targeting criteria.
Google display ads reach 90% of the internet and among other targeting options they can be used to target people going through specific life events like graduation or relocation (these life events are more likely to cause someone to switch banks).
Email Marketing
Email marketing provides an average ROI of $42 per $1 invested. Email is often used to communicate with existing customers, but using marketing automation it's also possible to use email to nurture website prospects or people who abandon an online application without completing it.
Content Marketing
Writing quality articles on your blog will help educate your audience and establish you as a thought leader while also improving SEO or Search Engine Optimization. This will drive organic or free traffic to your site from Google and other search engines. While there are only so many people searching for a product or service, there are a great deal more searching online for help with a challenge related to your products and services. Content marketing can dramatically increase the visibility of your website (aka your 24/7 bank branch).
Final Thoughts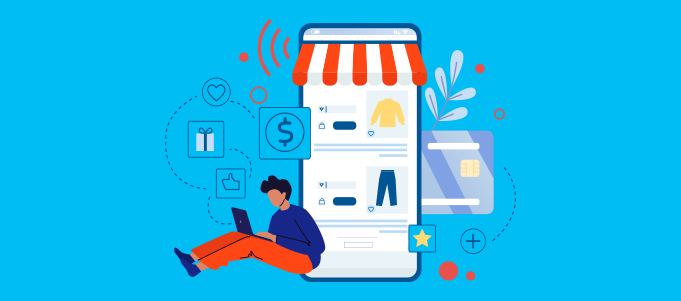 It's crucial to be adaptable during COVID-19, regardless of where your community bank is with digitalization. Online account opening has become an essential piece of new account acquisition. Take time to find the right technology for your bank or credit union, but don't forget the importance of effective marketing to ensure utilization of your investment!
Want help with increasing digital deposits? Contact us to start a conversation!