55% of people spend less than 15 seconds on a website, so you have very little time to engage potential customers who land on one of your product pages. While many financial institutions think "less is more" when it comes to product page copy, it's actually the opposite. Informative, detailed product page content helps drive conversions and boosts SEO, bringing more people to your website. In this article, we'll cover 11 tips for creating product pages that convert.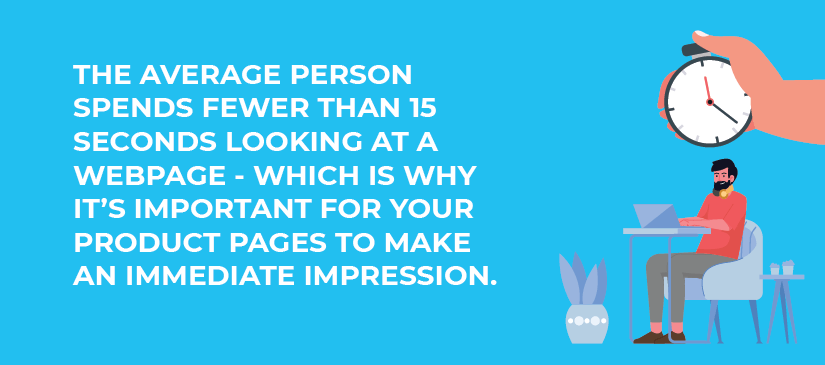 Create Separate Pages For Each Product
If all you have right now is an overview page for each of your product categories, like Personal Checking and Personal Savings, start by creating a page for each of the accounts/products within the broader category.
For SEO purposes, separate product pages that talk specifically about "interest checking," for example, provide more opportunities to include keywords in the text. This helps the page rank higher in organic search engine results. It's also best to use unique content and copy for each product page.
Use "breadcrumbs" for easier navigation
Breadcrumbs are an extra navigational tool, inserted at the top of a page, that shows you where you are on the site at all times. For example:
Home / Personal Accounts / Traditional Checking
As you can see, this navigational tool makes it easy for visitors to a page to find their way back to previous pages. Ease of navigation helps engage readers and keep them on their website instead of closing the page in frustration.
Additionally, including the product name and category in your page's URL is the easiest way to attract targeted traffic because search engines take URL structure into account, and your product page will look more relevant if it includes keywords for the product name.
Visuals engage
Nothing is less appealing than a text-only page. If you put effort into visuals such as images, videos, and charts, your efforts will be rewarded with more engagement from visitors. In a survey, 40% of companies used original graphics, such as infographics and unique illustrations, to achieve their marketing goals. More engagement means more time on site, more page views, and a lower bounce rate. And that means higher search engine rankings because it tells search engines that people find your content helpful and relevant. 
Best Practices For Images
Choose high-quality photos that convey your bank's values and mission.

Avoid generic stock images as much as possible.

Use simple graphic icons to break up the text, especially when there are many navigational paths to choose from. Graphics also help readers skim through the page to find the most relevant parts.

Use at least three images on each web page.

Optimize images for SEO.
Best Practices For Videos
Keep it short and limited to one per page.

Give viewers a pop-up option.

Optimize file format and size.

Don't startle people with auto-play

Include closed captions.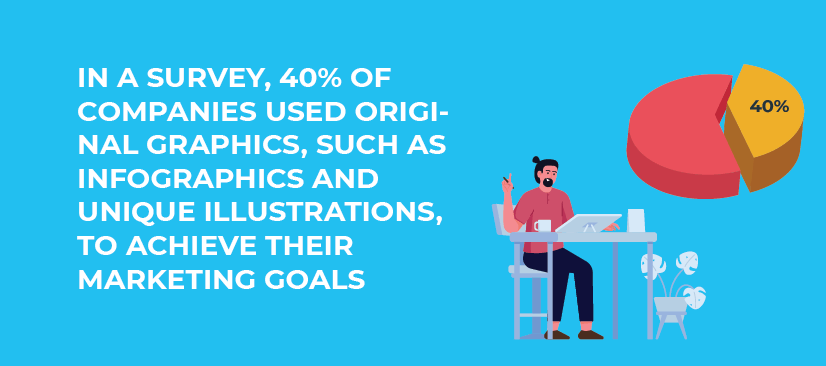 Write attention-grabbing meta descriptions
It's worth putting effort into your meta descriptions, as Google sometimes will take them into account for SEO results. Keep in mind, though, that Google also rewrites about 70% of meta descriptions. So while writing meta descriptions is an important part of creating product pages that convert, it may not be the most impactful. 
For best results, limit your meta description to about 155 characters. Use active language and write in the second person, directly to your reader. Don't forget to include your focus keyword(s). You can think of a meta description as a call to action, prompting browsers to click on your website instead of another search engine result.
Make your product pages easy to scan
Research has shown that 79% of people tend to scan a webpage instead of reading every word. That's why it's important to get straight to the point and keep paragraphs short, with images, subheaders, and bullet points to break up the text. Comparison charts are also great for financial web pages. 
You can include a longer, more detailed description at the bottom of the page. When it comes to the first thing viewers see, keep it short and sweet with only the most important and relevant information.
Provide a clear call to action.
Also known as a CTA, a call to action is the specific next step you want your customer to take. CTAs can be featured throughout a product page but are almost always included at the top and bottom for maximum visibility. 
To enhance the prominent position of your CTA, incorporate it into a button or graphic to set it apart from other content. Use direct, action-oriented language and make sure they are ready to take the step you're asking. For example, sometimes "learn more" is better than "apply now."
Use quotes and testimonials
Also known as trust signals, customer testimonials, success stories, reviews, industry recognition, and local awards boost your credibility with potential customers. They also add to the uniqueness of each product page and distinguish your brand from competitors. 
Incorporate quotes from your lenders and bankers, as well as professionals in the community. Testimonials from customers, especially businesses, also enhance your page copy. For example, promote a new branch location with a blog featuring longtime residents and local business owners who are also bank customers.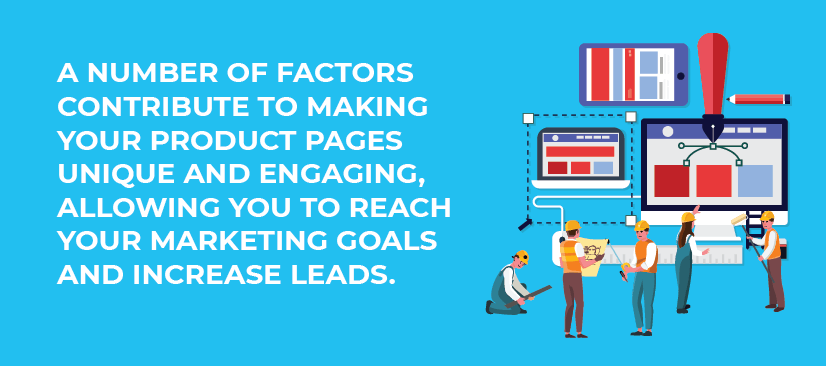 Incorporate FAQs
The rise of voice search means more people are using questions for search queries. You can capitalize on this trend by including an FAQ section at the bottom of your product pages. As a plus, FAQ sections also enable you to get more keywords in and provide the additional product details that your customers may wonder about.
Specific is better than general
It's important to say again that less isn't more. Don't shy away from providing product features and current rates, even if you feel they are similar to or not as competitive as other banks' rates and perks. Today's customers are very savvy and want to find the information they're looking for right there on the page instead of having to call to find out.
Use tombstones
In the context of financial product pages, tombstones are a type of announcement, often featured as a vertical or horizontal scroll, that showcases recent loan deals. Tombstones can be used on business and personal loan pages. Highlighting recent financing packages gives customers a sense of what you offer and can do for them.
Internal linking
Always link to relevant other product pages and blog articles within your own website. Internal links are a helpful navigational tool for customers and they also boost your SEO. 
BankBound can help you create product pages that convert!
Even if you're on board with using these tips to level up your web pages, your to-do list may already be too full. Partner with BankBound to rewrite your website pages so they support your digital marketing goals. We offer a full range of digital marketing solutions including content. Contact us to learn more!