Virtual home smart speakers and digital voice assistants have been on the rise over the last few years and have rapidly grown in popularity. With Voice Search becoming one of the top methods for online searches if your community bank or credit union isn't optimizing for voice search queries in 2021 you could be missing out on users finding your business and potentially becoming a new customer. With nearly 58% of people have used voice search to find information on a local business, every financial institution should make sure that their website and mobile apps are compatible with voice assistant technology as consumers continue to embrace this growing asset.
Optimizing your financial institution's website for voice search should be a top priority in your digital marketing strategy. In this article, we'll provide some insight as to why it's important for banks and credit unions to focus on voice search and some SEO tips to get you started.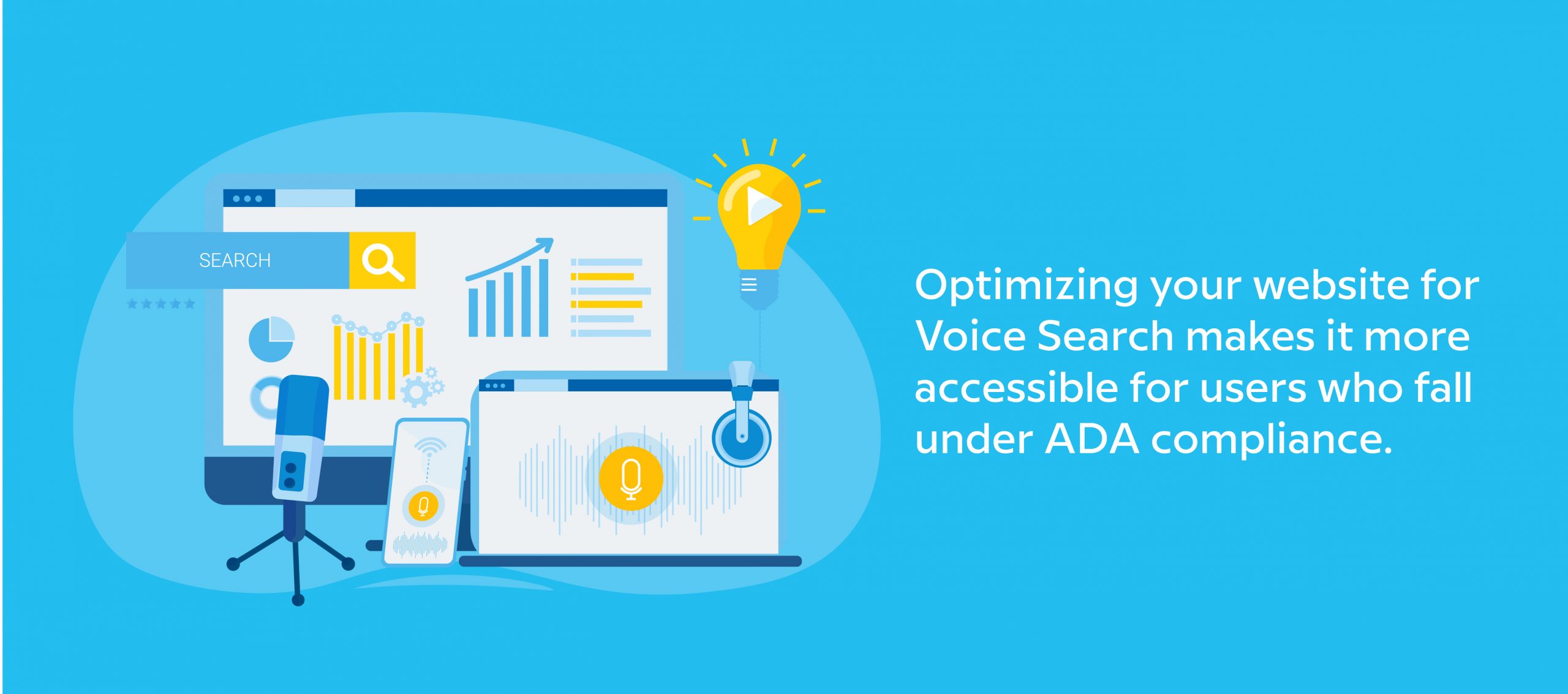 Why Optimizing for Voice Search is Important for Banks
Voice search is quickly becoming one of the top methods that users use to perform searches online. This technology is available to anyone with a smartphone, tablet, or home smart speakers, making it extremely convenient, fast, and accessible to almost anyone. That's why it's important that financial services ensure that their website, digital banking platforms, and mobile banking apps are compatible with smart-home speaker technologies and voice-assistants like Alexa, Siri, and Google Home devices.
Additionally, optimizing for voice search is important for banks and credit unions because it makes your website more accessible to people who fall under ADA compliance. Voice search is a valuable search option for those who may have challenges with mobility and dexterity, making it difficult for them to type using a keyboard or mobile device, and for people that have impaired vision or poor eyesight.
Studies show that over 60% of people use voice search to perform online searches when they're occupied by something else such as driving, cooking, or housework, and by the end of 2021, it is estimated that 132 million people will be using voice-enabled devices up to several times a month. That is A LOT of people using voice search every day. And you want to make sure they're able to find your bank, don't you? Follow these tips to start improving your website for voice search queries.
5 Tips for Optimizing Your Bank Website for Voice Search
1.  Create FAQ Pages

Since the majority of voice searches are often in the form of a question, building out FAQ pages is one of the best ways to optimize your website for voice searches. The more relevant the content on your website is to what users are searching for in search engines, the more likely it is to show up in search results.
The Featured Snippets section in Google's search results provides the user with direct and concise information from your website rather than a link to the website page. In order to show up in the Featured Snippets, focus on creating detailed FAQ pages or sections on your website with clear answers to common questions users are searching for. For best results try to keep answers short and sweet, 29 words or less per answer, as often as possible.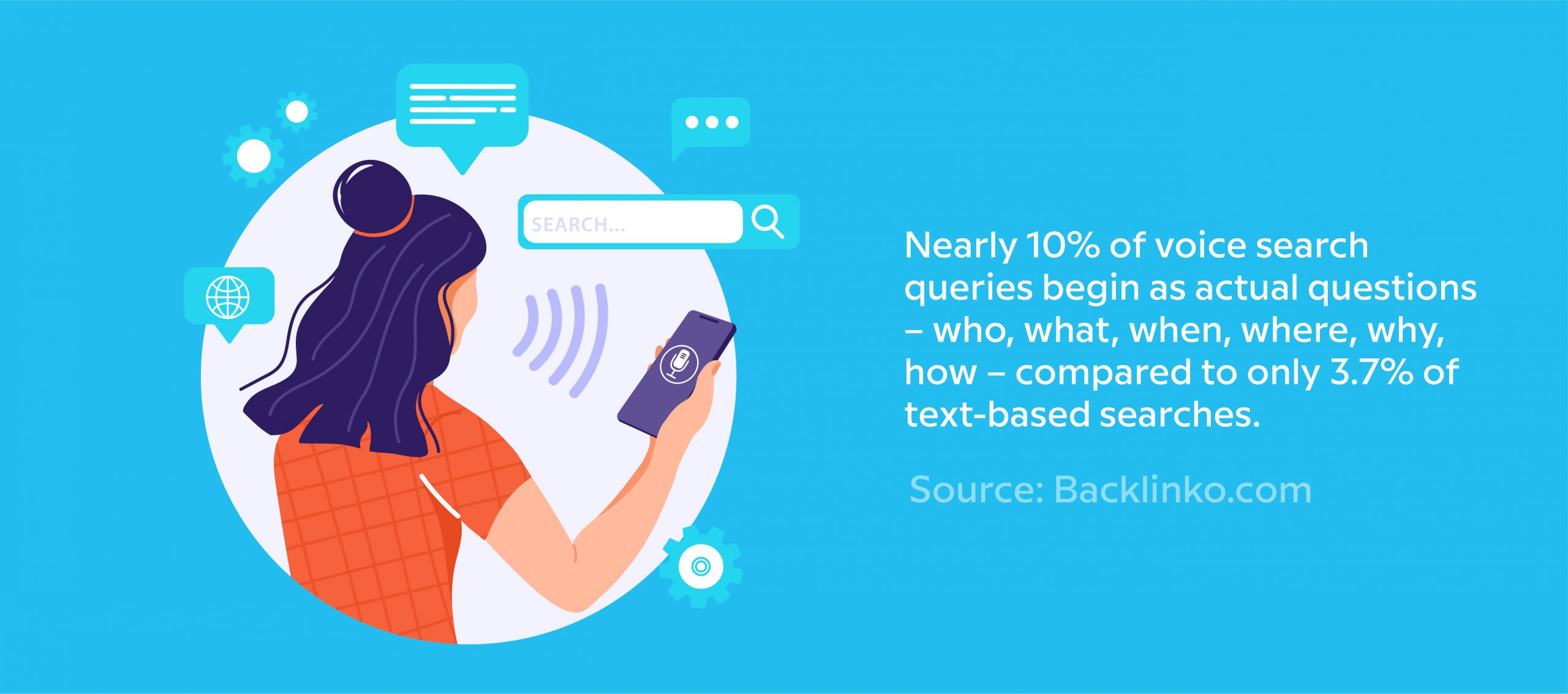 2.  Improve Longtail Keywords & Use Conversational Language

When using voice search, users are more likely to use conversational, natural-sounding phrases and search terms with longtail keywords rather than shorter succinct searches. In order for your website pages and content to return in the search engine results for those using voice search, it's best to optimize your website content to match the general phrasing.  Think about the kind of phrases and language users use when speaking for a voice search and optimize keywords for those expressions.
For example, when typing out a search query for a specific product, a user might say "best money market rates". But if they were using voice search for the same query it would probably look like "what bank has the best rate for money market savings accounts?"
You can work in longtail keywords that voice searchers are using by creating informational content such as blog posts, case studies, FAQs, whitepapers, or the like. Including longtail keywords and search terms in these types of content will sound more natural and conversational than it would if you tried to work in voice search phrases to product pages.
3.  Take Ownership of Local Listings
Users using voice search are often seeking information about a local business or looking for the nearest location of a local business. For example, "where is the closest location for ABC Credit Union that's open right now?"  Keeping local listings up to date and thoroughly completed will increase the chances of your business showing up in search results for voice searches. By keeping all local listings consistent, correct, and current, Google and other search engines will have a much easier time determining if the information attached to the listing is credible.
To further boost the likelihood that your local listings show up in the search results for voice searches, get your business listing on Google's 3-pack for the town or local market area. Google's 3-pack displays the top 3 most relevant business results based on the user's search query. If your financial institution is featured in Google's 3-pack, users are more likely to contact or visit your website.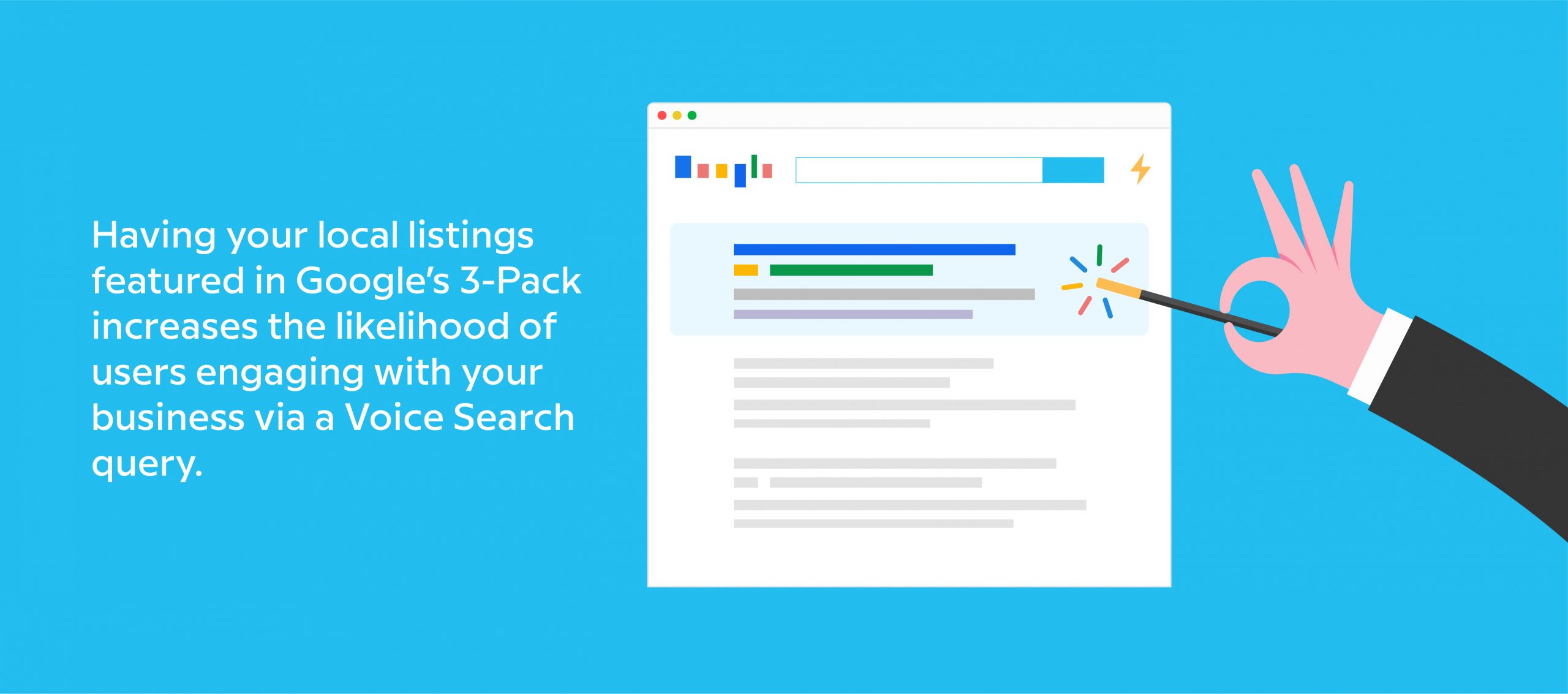 4.  Prioritize Mobile Devices and Page Speed
Voice searches are performed mainly on mobile devices and via smart speakers like Amazon Alexa or Google Home. Since the majority of voice searches come from people using mobile devices, you want to make sure that when they do finally come to your website after a successful voice search, they are able to properly view and navigate your website. To make sure your website is mobile-friendly and presents on mobile as it does on desktop devices, implement responsive design to your website. Using responsive design automatically renders the website with the appropriate size and setup based on the type of device the website is being viewed on.
Google's voice search and page experience algorithm factors in the loading speed of your pages. If your web pages don't load in roughly 4 seconds or less, Google sees this as a negative for the overall user experience and will ultimately make it more difficult to appear on the search engine results page. If a user visits your website via the search engine results and your page doesn't load quickly, they'll move on to the next relevant search result. Don't give users a reason to leave your website once they're there. To improve page speed and reduce the load time of your website, compress all images to smaller file sizes and use another website platform such as YouTube or Vimeo to host large video files that are on your site. Working to reduce the number of redirections, plugins, and HTTP requests will also boost website speed.
5.  Use Schema Markup and Metadata

Schema markup is a type of structured markup code that helps search engines better understand and read the content that is on your website. Schema markup makes it easier for search engine crawlers to recognize the information on your website and return the most relevant search results to users based on their search queries. This can help your website rank higher, especially when the content is extremely relevant. Using structured data opens the door for your pages to appear in rich snippets within the Google search engine results page, and rich results usually have a higher clickthrough rate than regular search results.
Implementing Meta Titles and Meta Descriptions for all pages on your website will also help when it comes to optimizing for voice searches. Using relevant keywords in the Metadata of each page can assist Google and other search engines in better determining the most relevant content for a search query. Make sure all Meta Titles and Descriptions are optimized for all pages related to products, services, locations, FAQs, and blog content as these pages will be where the bulk of your longtail keywords will be.
Additionally, make sure not to forget to optimize Alt Text for images on your website. Alt Text is a short description implemented on the backend of the CMS that is attached to a photo or image that provides a brief explanation of the content of the image. Providing Alt Text for all images on your website, again, makes it easier for Google and other search engines to determine the most relevant content to present to a user based on the keywords in their voice search.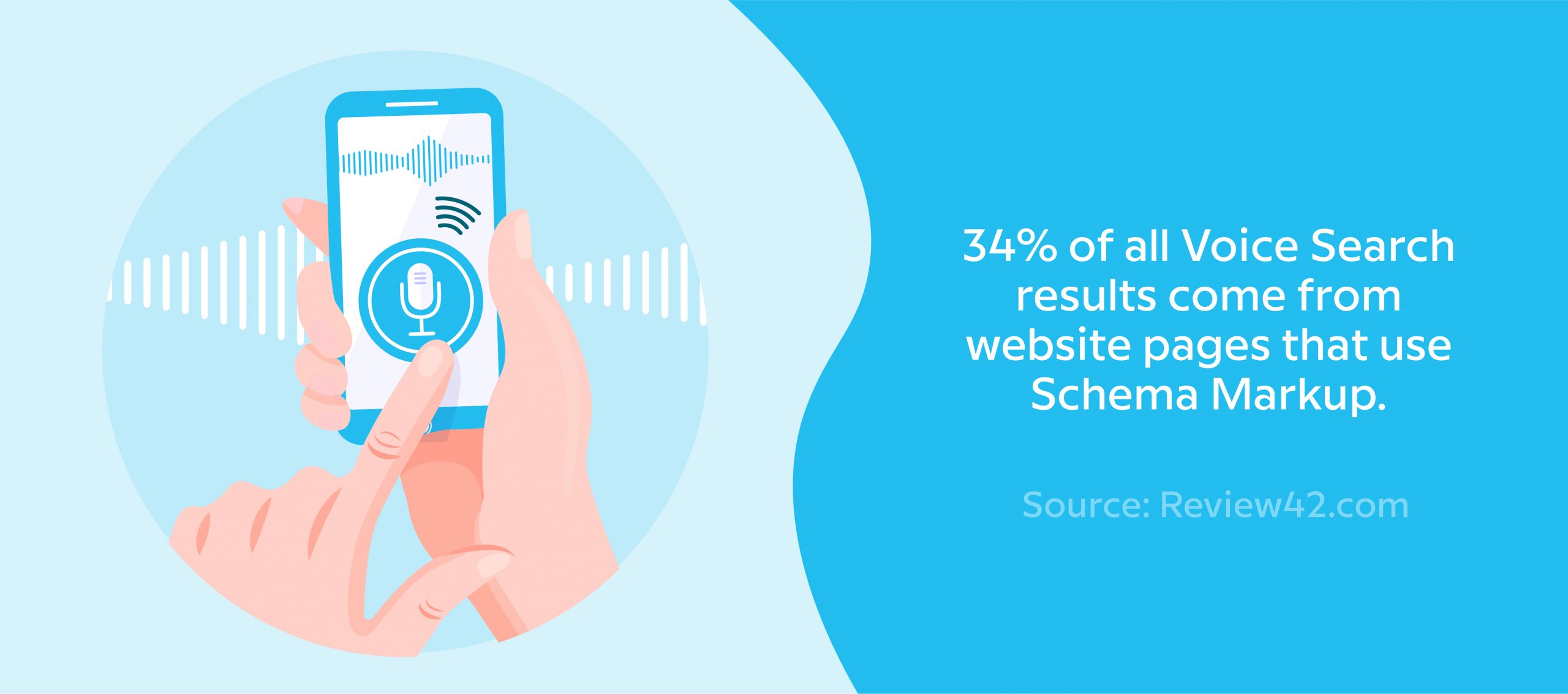 ---
Ready to Optimize Your Bank's Website for Voice Search and Content Creation?
At BankBound, we're financial marketing nerds. We focus exclusively on growing local banks and are always happy to talk marketing. We can help you build a digital SEO strategy from the ground up or improve on existing efforts you have in place. If you're ready to improve conversion rates on your website and attract more customers, request a no-pressure consultation to talk with a strategist about your digital marketing plan today!