Welcome to Facebook! The land of photos of your high school classmates' kids and grandkids playing in the backyard, some news stories posted with commentary, and silly Reels of someone dancing to the latest hit song. You take a scroll and start to notice the ads. None of these looks like your typical marketing.  How does Facebook know what to show you? Are they listening to my conversations? It sure does seem like that some days. So, let's take advantage of that, and dive into the world of social media advertising.
Why should my bank be using Facebook ads?
It may seem easy to sit back in your office, look around at your traditional bank, and think "things are going well. Why would I want to get mixed up in social media?" Times are changing, and your audience has shifted and moved. Your customers spend their free time on social media – 19.7 hours per month, to be exact. In today's world, social media meets your customer where they are, and can influence their thoughts and buying decisions with a simple ad in their feed. Studies show 41% of people say they purchase a product without thinking about it beforehand because they stumbled upon it online.
So why Facebook specifically? Out of the top 10 social media apps, Facebook was the second highest for average time per month spent in app, sitting behind only YouTube. In fact, Facebook has increased their year over year numbers of monthly active users every year for the past 10 years. Your customers are on social media – find a way to reach them before your competition grabs their attention.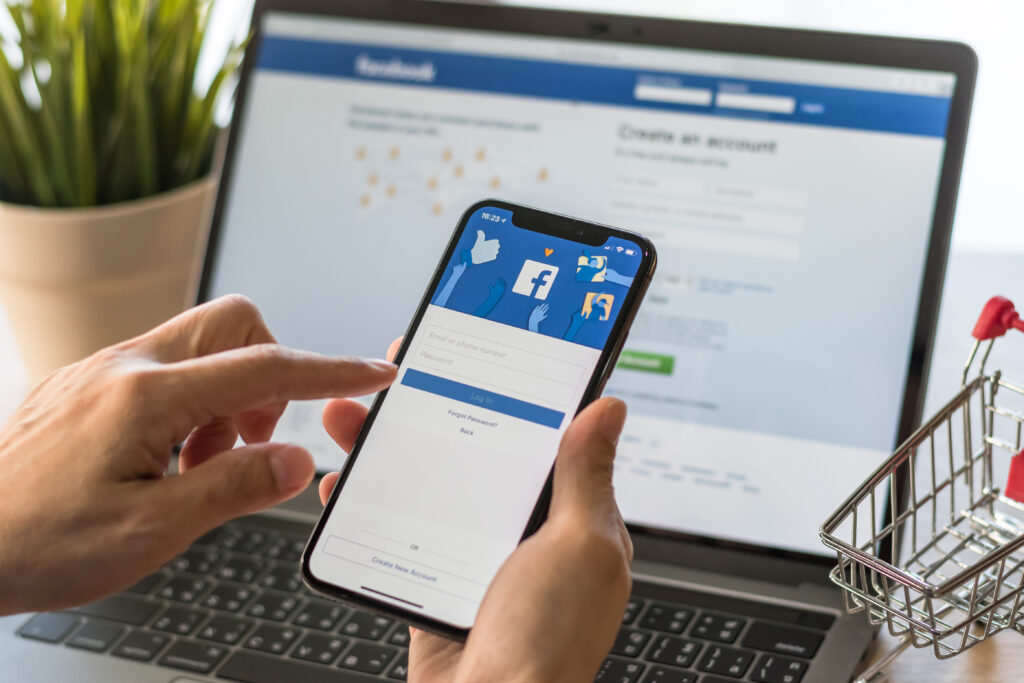 What ad types can I use on Facebook?
OK, you've decided to take a look around the ads platform at Facebook. What makes these so special – what ad types can I use to get the attention of my audience and grow deposit accounts?
The Meta platforms (Facebook, Messenger, Instagram, and Meta Audience Network – we'll talk about those next) offers five different ad formats. Those are: image, video, carousel, instant experience, and collection.
Image
An image ad is the most typical type of ad utilized on Facebook. These are what you are probably used to seeing as your scroll through your feed. A single image, with a blurb above describing your offering or branding, and an attention-grabbing headline in bold underneath.
Video
This one is pretty self-explanatory – a video ad is a video. Facebook allows you to either upload a video of your own, or use their video creation tools to create a video using your images. Videos tend to grab more attention and drive more engagement. When creating a video, keep it short and sweet – 15 seconds or less – and make it attention grabbing. Getting someone to stop and watch your video will depend on the first few seconds. Social media makes it very easy for a customer to keep scrolling if they don't find the information relevant or entertaining, so those first impressions are very important to get views.
Carousel
A carousel allows you to combine multiple images or videos in one single ad and provide each slide with its own link. These are great to promote a variety of products on a single budget, but make sure you don't go too broad. You still have to target these products to the same audience. A good example would be business products – checking account, savings account, business lending, etc.
Instant Experience
An Instant Experience is a mobile-only ad type. When a user clicks on this ad, instead of loading directly to your website, it opens full screen on their device. This ad can contain different types of content – videos, a carousel, a product catalog, images with tagged products, and a form – combined into one single ad experience.
Collection
This ad type may not be too applicable to a financial institution with little physical products, but we're including it here to make sure you are fully informed about your options. A collection is a type of Instant Experience ad, which opens as a full screen catalog with products and information displayed.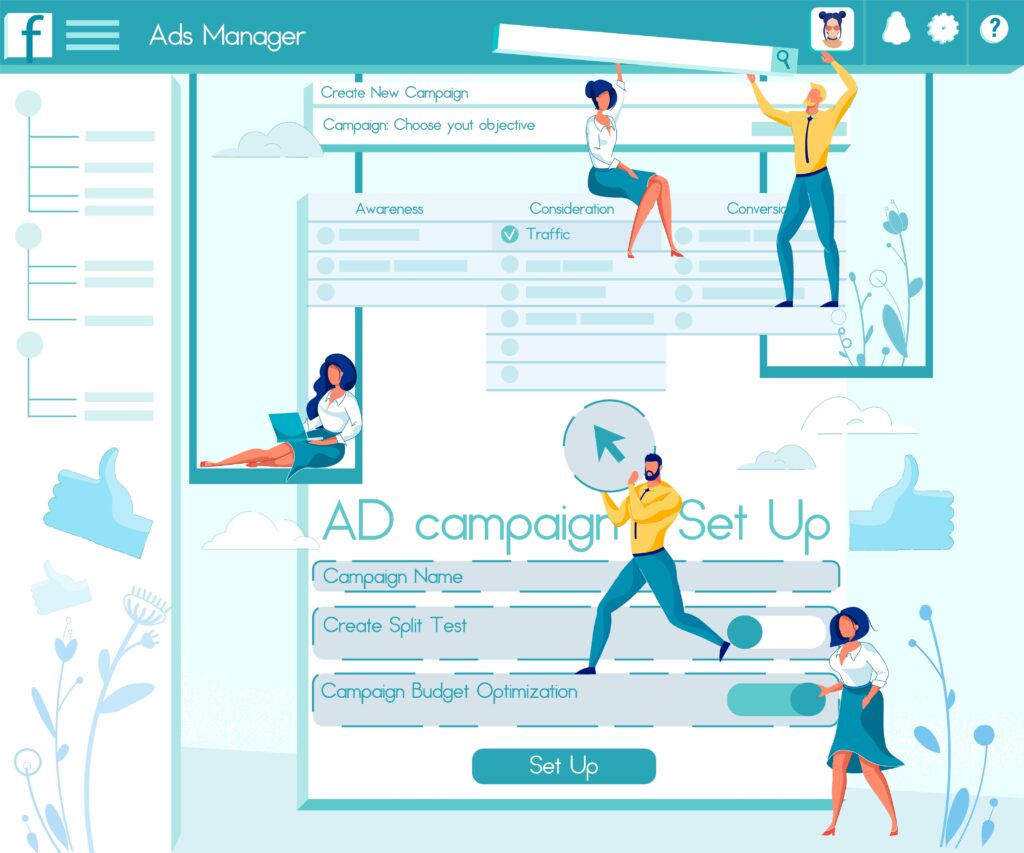 How can I target my ads?
Now that you have created your ad, you need to decide who to show it to. The most basic targeting options are the ones you are probably most familiar: location, age, gender, language. Facebook also allows more detailed targeting, and uses their own first-party data, which helps work around any iOS tracking opt-outs.
Demographic
Demographic targeting on Facebook is pulled from the person's profile. This can include updates on the profile, or different things they talk about. Included in this section are:
Education (level, field of study, schools)
Life events (Anniversary, birthday, new relationship, recently moved, etc.)
Relationship status (single, married, divorced, in a relationship, etc.)
Work (employers, industry, job title)
Parental Status (Age of children)
Politics (In the US)
Behavior and Interest
Because people are very open on social media, and follow pages and people that align with their interest, Facebook has all of that data as well. For example, let's say we want to advertise our new credit card offer. You have the option to target users who are interested in that topic. You can also open that up and get granular in interests. Let's say we want to target foodies with this new card offer – you can target people who show an interest in cooking, cuisine, food, and restaurants with a new credit card offer to pay for their new food expeditions.

Custom Audiences
Custom audiences keep your current customers engaged and coming back. You have multiple opens in this category. You can use your own data (website traffic, upload a customer list, etc.) , or Facebook's sources and page interactions. These audiences will give you a smaller reach, so you may consider enabling "detailed targeting expansion" which will reach people outside your custom list if Facebook thinks it will increase performance.
Customer lists allows you to upload a list of user names and main identifiers: email, phone number, city, state, birthday, etc. Keep in mind not all users will be matched. Some people use a different email than what they used to sign up for Facebook, or use a phony names, etc.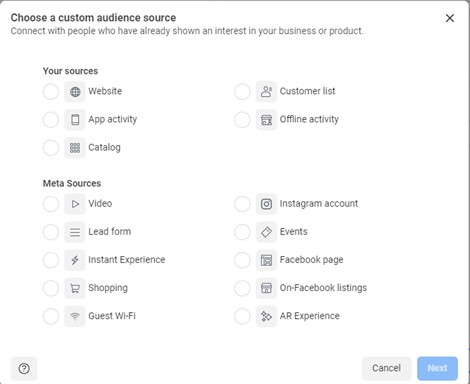 Lookalike Audience
Lookalike audiences does exactly what it sounds like. You choose a source audience, and Facebook will find users outside that current audience that behave and match in a similar fashion. A great source to use for lookalike audiences is your own Page likes and engagements. These are people that are already bought in to your message, so why not find more of them?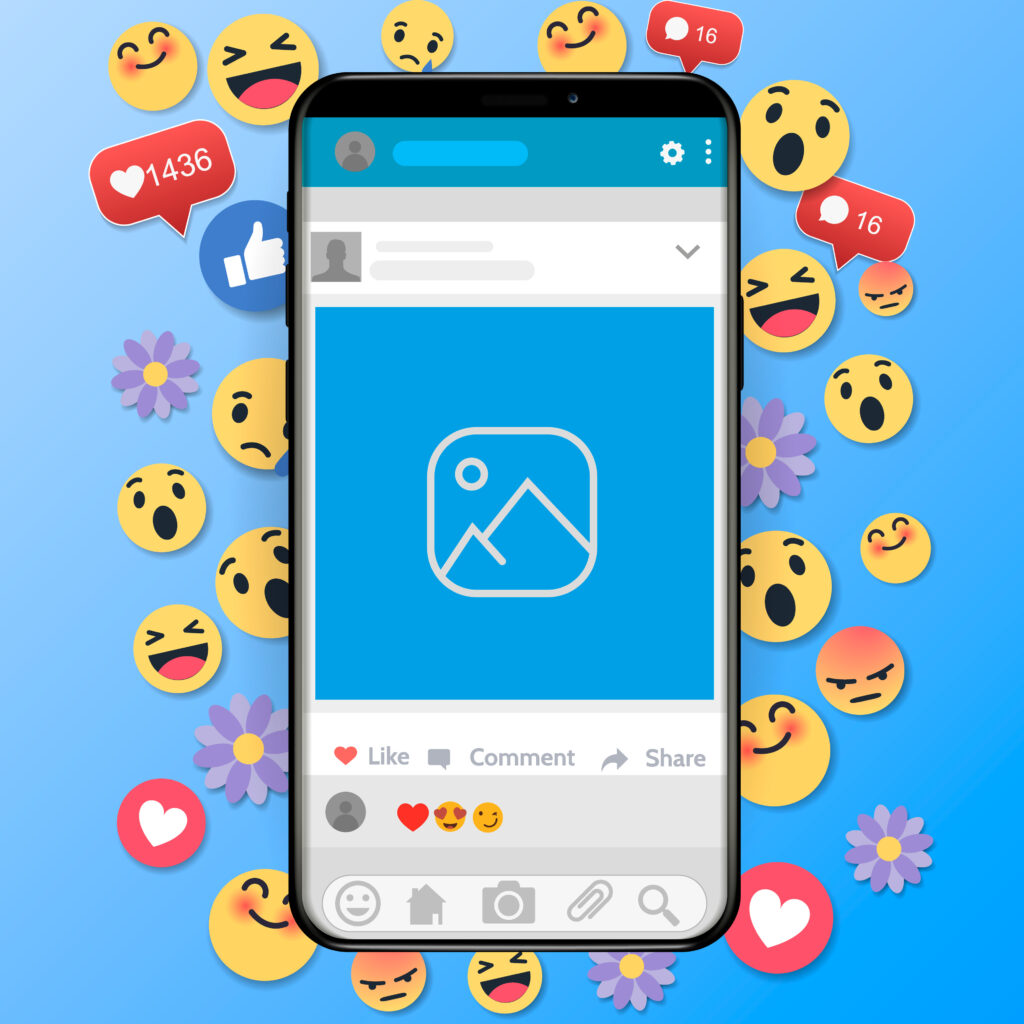 What does engagement look like?
When looking at engagement on Facebook ads, it is important to remember the primary goal of social media: to be social. Your goal on Facebook should be interactions, engagement with your ads, and building a broader audience. Some of the best ads are ones that are shared, liked, and commented on. Comment back! Interact with your customers, use this as an opportunity to create discussions. If someone likes your ad, Facebook gives you the option to invite them to like your page – grow your audience base! Not only will this grow your potential advertising pool, it will also grow your organic social footprint, which in turn will attract more potential customers when they are researching new banks to work with.
Feel like a lot? BankBound is here to help.
If social media and Facebook advertising feel like a different world and outside your comfort zone, reach out to Bankbound for help! Not only do we offer advertising services, we can manage your social media as well. Our dedicated, experienced strategists are here to advise and help, so contact us today to get started.