Without even reading this post you likely already know the takeaway: your bank should be paying attention to Google My Business listings. If you want to know why, keep reading!
What are they calling it these days?
Let's first back up and explain exactly what Google My Business is. GMB is a free tool that allows businesses the opportunity to manage how they are represented in Google Search and Google Maps. It is the latest evolution of what was formerly known as Google Places, Google+ Local, Google HotPot, Google Local Business Center, Google Maps, and Google Local. Confused yet?
Here's what GMB allows you to control: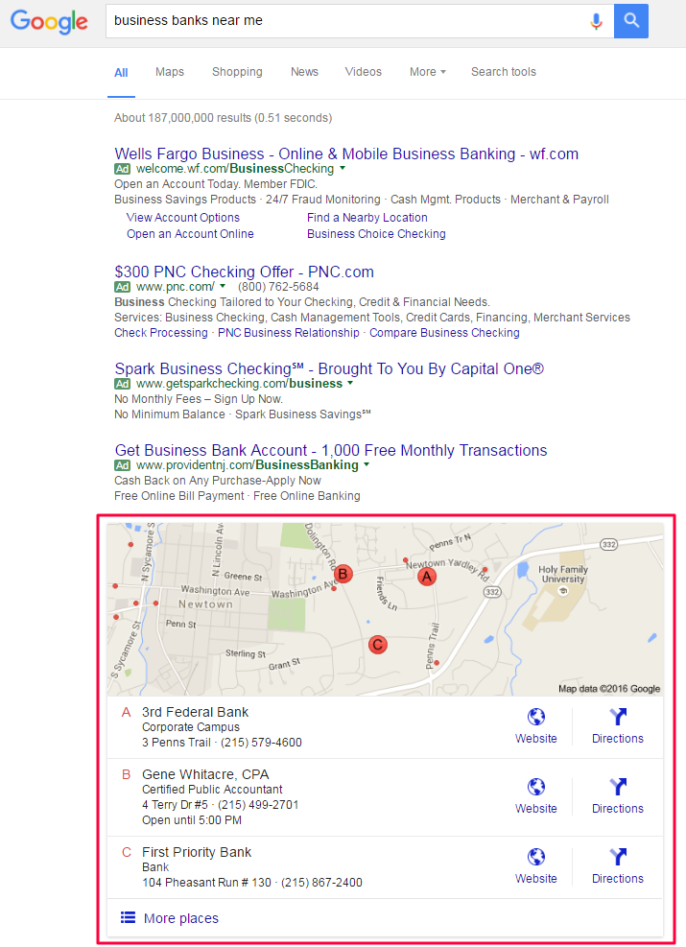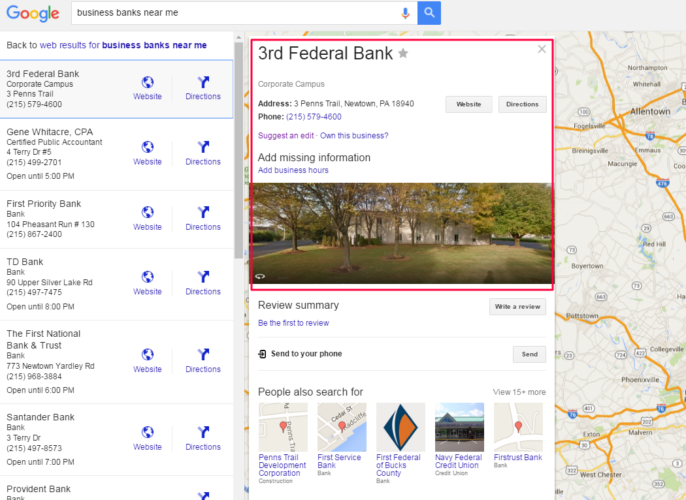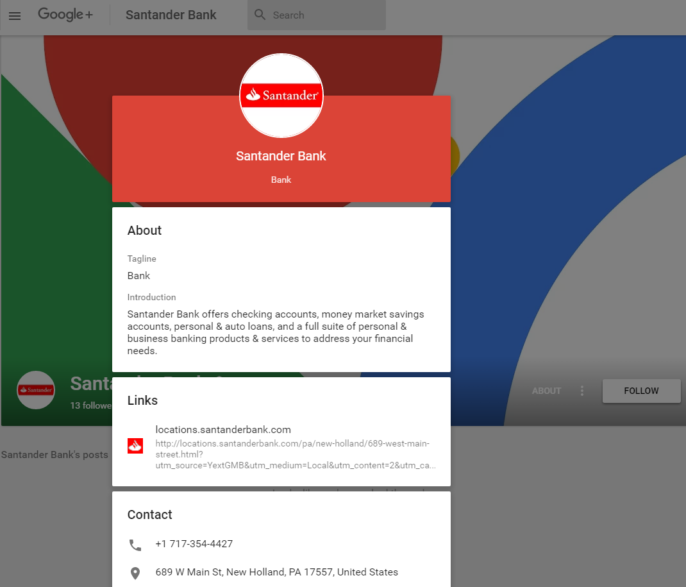 Why should your bank care about GMB?
Let's answer that question with two more questions:
Do your bank customers and prospects use Google? Yes, you can safely bet around 70% of them do.
Do your bank customers and prospects search on mobile devices? Yes, you can bet more people use mobile than desktop to search for your bank or the products and services your bank offers.
With so many customers and prospects searching Google using a smartphone, you might also want to know that "4 in 5 consumers use search engines to find local information", and that "1 in 3 searches on smartphones occur right before consumers visit a store".
You should care that your bank isn't showing up in search results or Google Maps because other banks are.
The biggest advantage of being a local bank is that you are in fact local. Customers and prospects see your branches on their way to work, they meet your team at community events, they have friends work for you. Your bank is a crucial part of your local community, so why aren't you taking advantage of all the free features available to you through GMB in local search results?
Optimizing your Google My Business listings is an easy way to gain immediate visibility from users searching for bank products or services in the communities you serve. If you have physical branch locations, make sure that people living nearby are seeing them as much online as they are in real life!
Maintaining accurate GMB listings for each of your branch locations is just as important for your existing customers. What are your customers seeing when they search for your bank by name? Don't frustrate loyal customers by providing them with inaccurate addresses, hours, images, or phone numbers when they're ready to visit your bank.
Instead, make it as easy as possible for customers to find or contact their nearest branch location. Properly optimized Google My Business listings also provide your bank with excellent visibility with prospective customers looking for a local financial institution. Each physical location that your bank operates offers just as much (if not more) potential for online visibility. Without a physical address, your online competitors with corporate offices in far away places will not receive the same preference and visibility in local search results.
Final thoughts on putting GMB to work for your bank.
Just this past month, the phrase "banks near me" was searched for on Google 135,000 times. If your bank or credit union is not taking the time to properly setup Google My Business listings for each of your branch locations, you're missing an enormous opportunity for free brand visibility, website visits, and foot traffic. Take advantage of your addresses; put GMB to work for your local bank!