While deposit accounts are a significant portion of a financial institution's cash flow, many banks experience a large portion of their growth on the small business side rather than on the personal banking side. Personal deposit accounts also tend to be more liquid in comparison to small business lending partnerships, such as lines of credit or equipment financing.
However, when competing banks are offering lower rates to attract business customers, how can your local institution stand out?
In this article, we will cover how your financial institution can enrich its existing local business relationships and differentiate its services from competitors so you can attract new business partnerships when simply having the best rate is out of reach.
Why are Small Business Partnerships Important?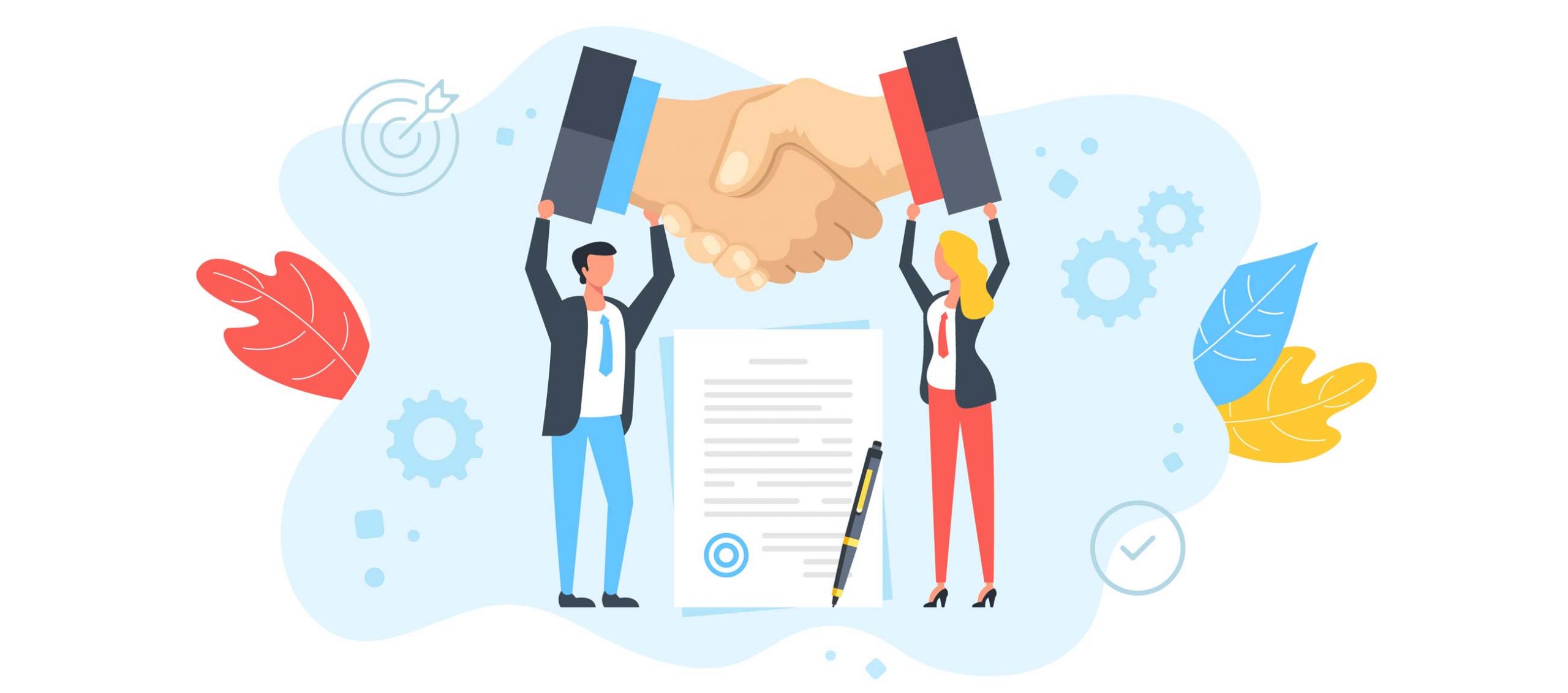 While the size of a commercial banking or lending client can make larger businesses an enticing prospect for financial institutions, small businesses also represent an area of opportunity within business banking and lending that should not be overlooked or underappreciated by community banks or credit unions. While larger enterprises may opt for working with a national bank for their financial needs, community banks can differentiate themselves from their competition by providing a unique level of service to small businesses that appreciate that quality in their lending partner.
CPA Practice Advisor has reported, "According to the J.D. Power U.S. Small Business Banking Satisfaction Study, just 37% of small business banking customers say their bank appreciates their business and just 32% say their bank understands their business." This opens an opportunity for how your community-focused bank can position itself as a banking and lending partner that uniquely provides customized service and products to local small businesses better than megabanks can.
The question now is: how can we not only communicate this value to attract new small business clients but also execute on this renewed focus to provide our current business customers with the attention and convenience they desire?
Start with Enriching Existing Business Relationships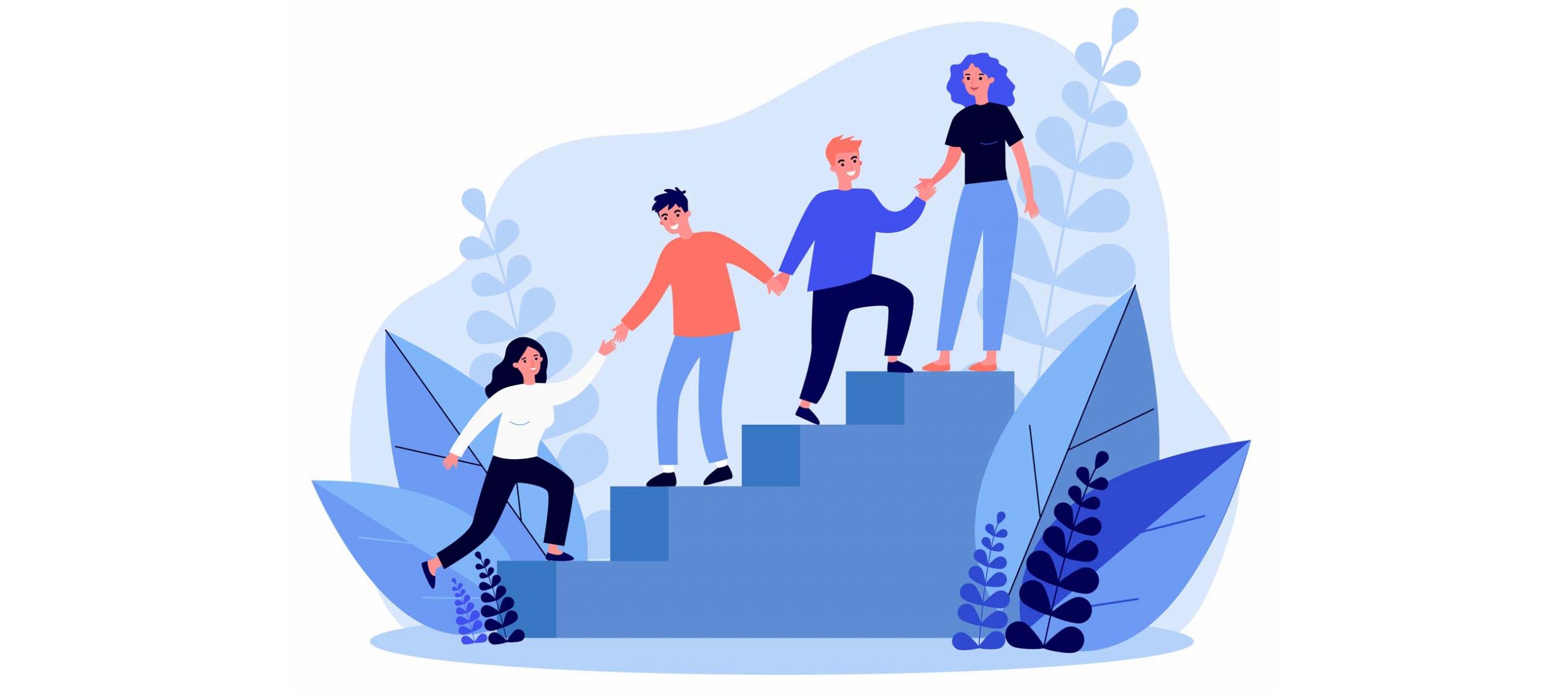 It is likely that your bank or credit union offers a suite of products that could benefit your business clients. However, it is common for business customers to have their partnership with the bank be limited to only their sole account or loan. However, a partnership is exactly how your financial institution should view these small business relationships. You can start with one type of customer and ask yourself: What services does your bank offer that complement business loans?
From there, think of what products fall under that description. Cash management services, for example, could provide a new level of convenience to your loan customers. You can also plan out ways to communicate the benefits of having a business banking account with the same institution that you borrow from, such as a better online banking experience, more robust and comprehensive reporting, better wire transfer capabilities, or ACH services and integration.
Business lending or banking customers adopting new products of yours is beneficial in its own right, as cash flow stays within the bank. This can even be true if personal banking customers choose to open their small business bank account with you as well. When you think about it, their personal income that they use to fund their business (and vice versa) goes to another account at your bank rather than a separate business account they have at a different institution. An added benefit of additional product adoption, however, comes in the form of customer stickiness. We'll cover the importance of removing customer friction to get started with your bank, but adding friction that encourages them to stick around and continue their partnership with you is just as important. If someone has their personal deposit accounts, business bank account, business loan, and cash management services all through your bank or credit union, then they may want to be a customer for the long haul, as improving their customer experience and convenience will be more enticing than having to work through transitioning all of those services elsewhere.
So, if you focus your messaging and product strategy around how your suite can provide a better customer experience, and keep that purpose as your main priority, income and cash flow from those products will follow as product adoption rises. Now, putting yourself in a business owner's shoes, you can imagine how a bank saving you time would be an attractive component of your customer experience.
Save Your Business Customers' Time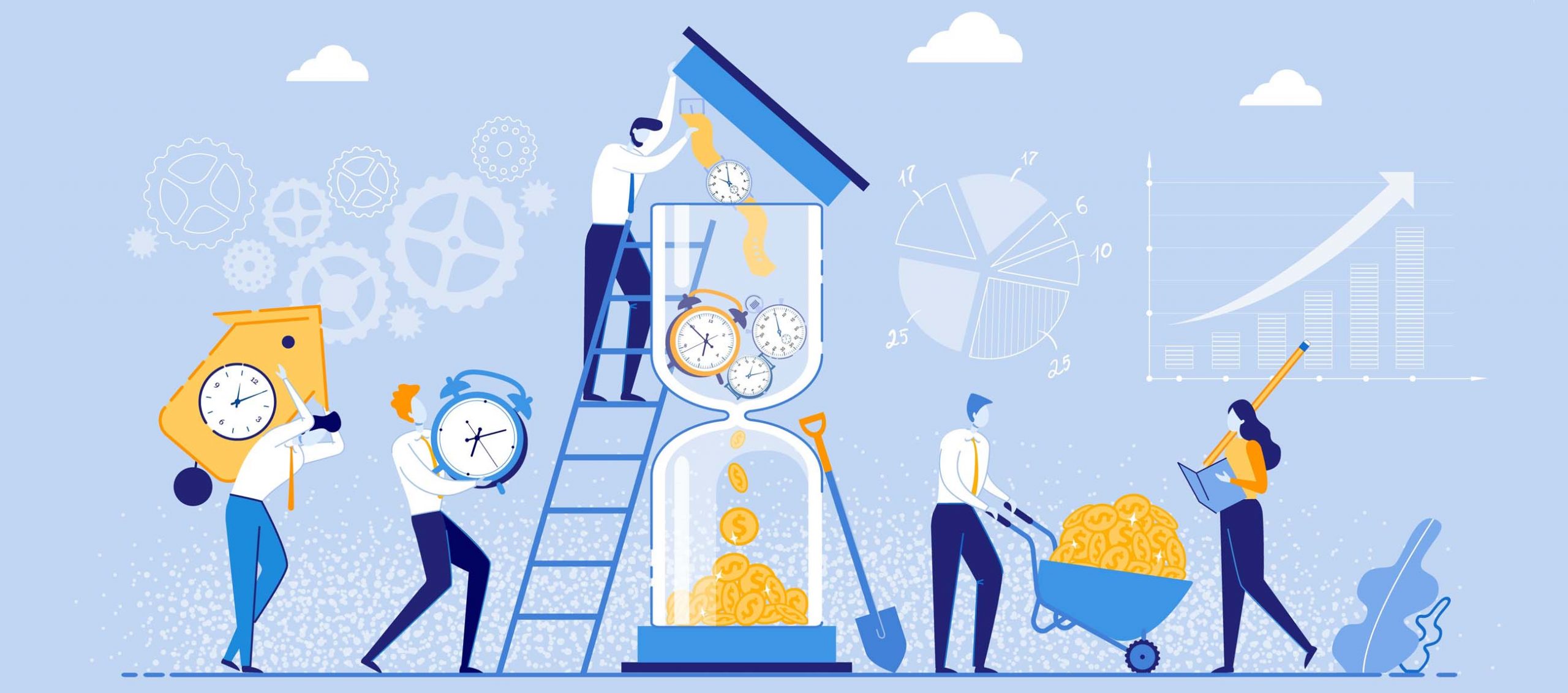 Convenience, service level, and user experience will win over just lower rates in many cases. You can present these qualities in multiple ways, but one way that will certainly land with business owners is saving them time.
Small business owners in particular are especially busy with building their company, so if their financial needs can be streamlined, it can go a long way. If your bank can offer a customer multiple services that they need to run their business (such as lending, banking, and cash management) that is not only great for your bank but also great for the customer, as they do not need to spend the time finding other partners who offer the products they're looking for.
Your local bank can also be more agile in your processes, which will be appealing in comparison to larger financial institutions. If you can have a quicker application and approval process that businesses can not find elsewhere, then you have instantly upgraded your lending experience in a business owner's eyes. Removing the barriers for a business to get started with your bank will be a great way to attract more of these business customers due to the time they will save. Small businesses having access to cash is a need that they cannot overlook. When looking at your loan approval process, can your bank provide that to them with minimal hassle?
Attracting New Small Business Customers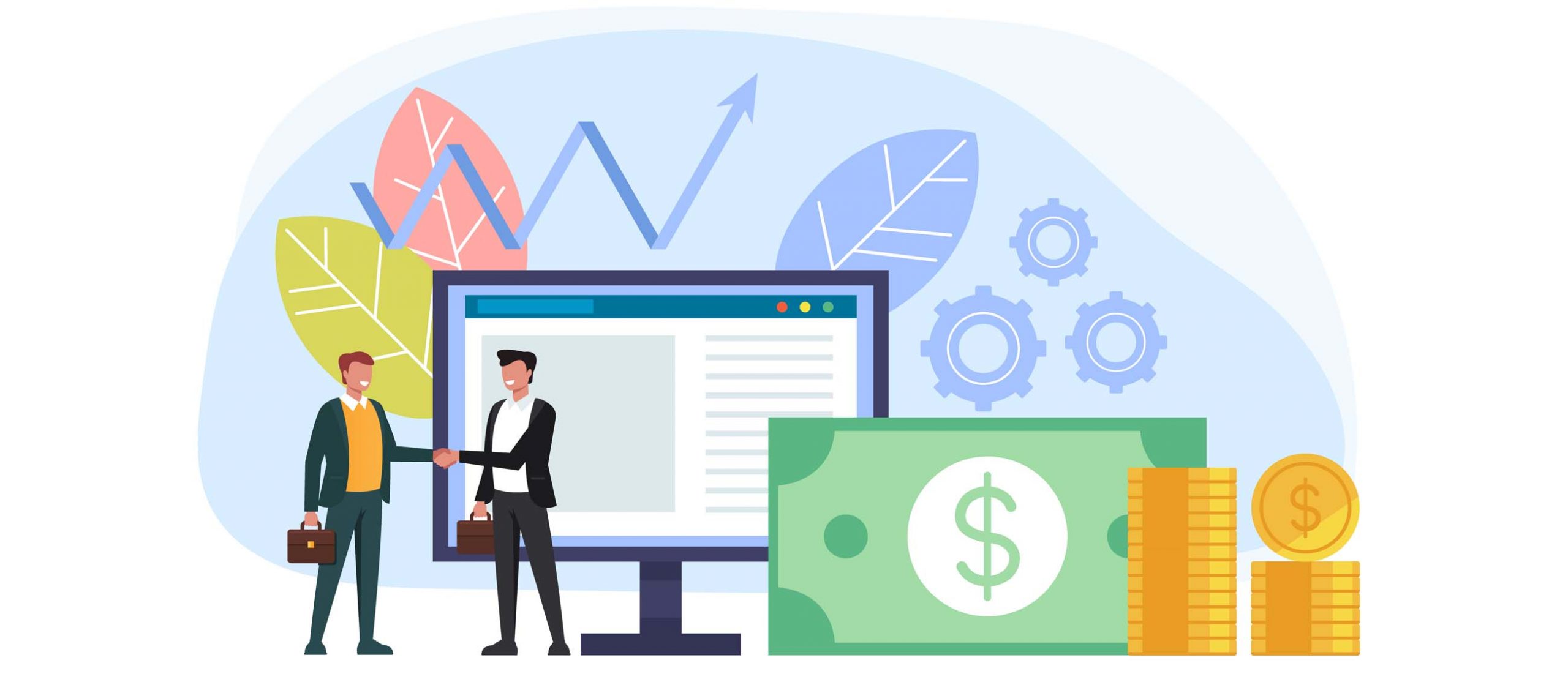 We have discussed that it is great for your financial institution to identify opportunities for cross-selling other products to existing business customers, but how can you go about attracting brand new business clients as well?
One way to start is by establishing your unique brand identity by focusing on your local expertise. Local small businesses will appreciate a locally-focused bank that is a part of their community and understands the area where they operate and live. You are not only helping your community by serving local small businesses and helping them thrive, but they also are giving back to their community by choosing to work with a local bank. Lean on opportunities to sponsor local events and serve the community, as local businesses will appreciate a financial institution that supports the ventures and efforts of their hometown.
If possible, it may also make sense to add incentives for local businesses to choose your bank. Perhaps you can provide perks to local business owners, such as cash bonuses for opening an account, discounts on business insurance for local companies, or business credit/debit cards with unique rewards. You could even explore possibilities around offering health savings accounts to be a part of an employee benefits package or bank at work program that a local business offers, as it will be appealing to the business's staff while also allowing your institution to service more HSAs. You could also look into being a financing partner for local businesses that sell higher-priced products and need niche lending, such as furniture or equipment financing. Having a local financing partner to help businesses make more sales will be an appealing option for the business owner, while also allowing your bank the opportunity to grow your personal financing clientele.
Getting Started with Building Awareness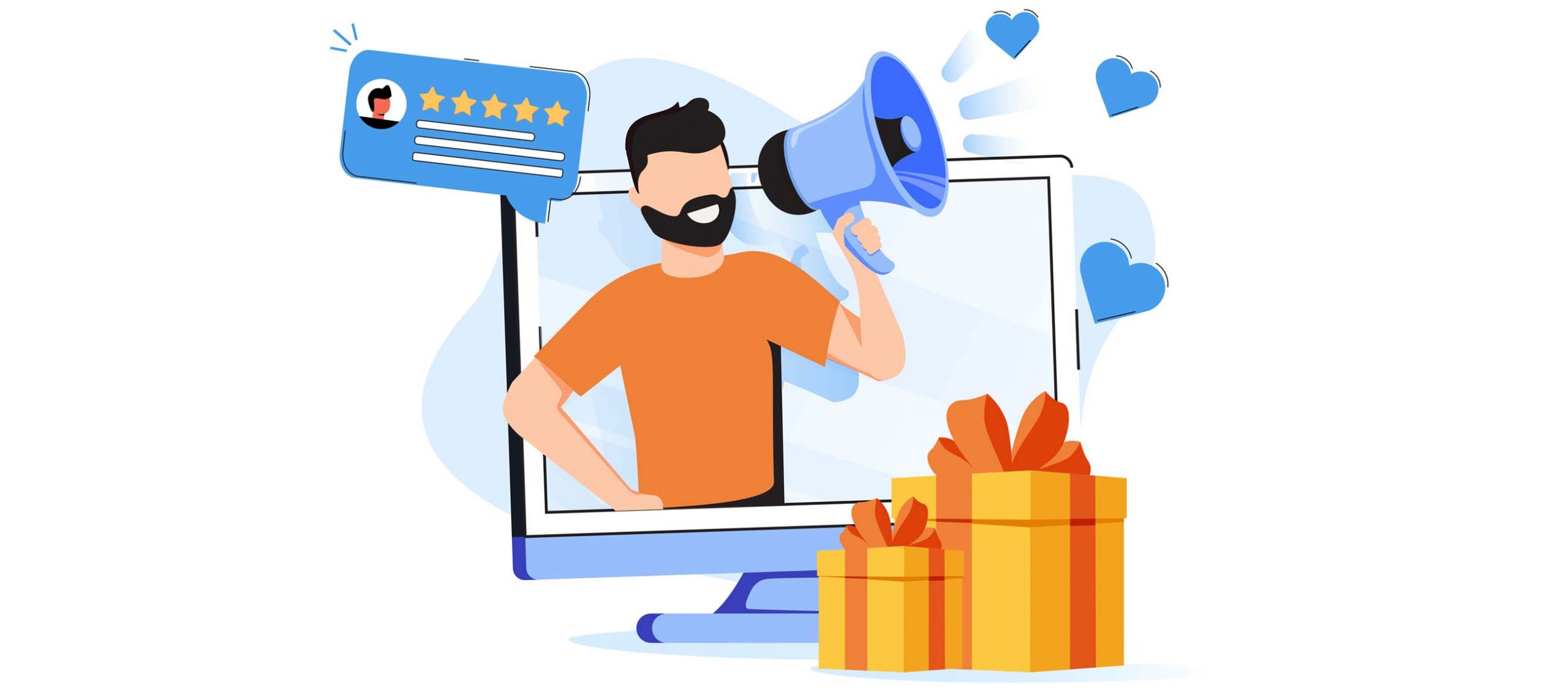 Once you have an understanding of what your financial institution can offer to both new and existing business customers, it comes down to communicating these benefits to them effectively.
Reaching existing customers to inform them of how your bank's other products can complement their existing services can be done through digital channels such as email. One way to start is determining a list of qualified customers based on your preferred criteria for recipients and setting up automation to deliver your messaging accordingly. You can learn more about this with our Ultimate Email Marketing Guide for Financial Institutions.
Outside of email communication, you can also reach your existing customer base through specific digital advertising targeting. For example, LinkedIn Ads allows you to import your desired ad recipients into their platform, allowing you to build a dedicated campaign for reaching existing customers.
For reaching new business customers through digital marketing channels, you have multiple options ranging from online advertising to optimization of your website content. Through Google Ads, you are able to target people based on what they enter in the search bar. For example, if you wanted to promote your commercial lending programs, you can craft your list of target keywords accordingly, as well as optimize your site content to make your landing page as relevant as possible to your desired audience. This will not only have a positive effect on your SEO efforts but also grant you a preferable ad quality score from Google for keeping your landing page similar to the keywords you are targeting. If you are looking for a digital marketing partner to manage these efforts for you, you can learn more about BankBound's services online or contact us to get answers to your questions.