As most digital marketers know, content is king. Original, informative, and useful content builds authority and trust in your brand to readers. Search engines highly value these articles, and it can help your financial institution's website rank higher in organic search results. If your organization is creating original articles following the industry best practices, the team is spending hours of time and effort to research, write, and proofread the content. If you're not seeing the visitor traffic you had hoped for, try out some of these suggestions to help promote your content.
1) Make sure you're creating the content your readers are looking for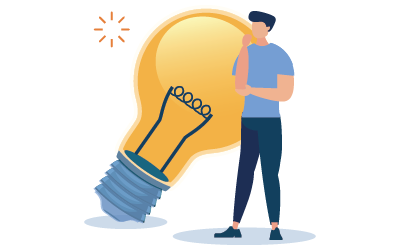 Creating new content is a time intensive task. The last thing you want to do is write an article that your readers are not interested in reading. If you're trying to come up with new topics, a great place to look is with the questions that your customers are asking. If your bank is using Google Ads, the Search Term Report is a great way find out what users are actively searching for. Another option is to ask your front-line employees what questions customers are asking them. Sometimes, what may seem obvious to insiders are foreign concepts to people outside of the financial industry.
2) Leverage your organization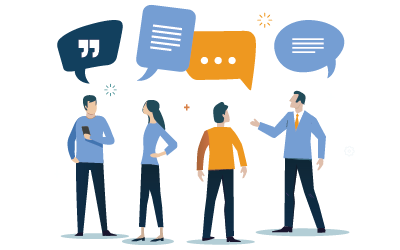 The average worker sends 40 emails a day. In an organization of 100 people that's over 1.4 million emails a year. Adding a link to the blog in your company email signature could result in a significant amount of traffic from people who already have a relationship with the financial institution. Another great opportunity is asking employees to share the new content on their own social media profiles. Consider sending an announcement email within the organization when you post the newest article. Include a few pre-written posts for each of the social media platforms. This allows you to control the message and optimize the copy for each platform's audience. This content marketing tactic also makes posting even easier for the employees.
3) Share your content where your target audience spends time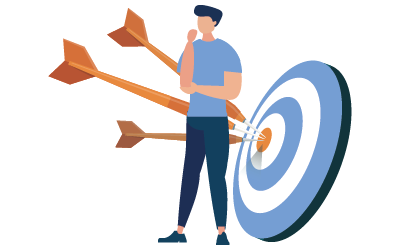 Social media can be a great tool for promoting your financial brand. Making things even more confusing is the growing number of platforms for almost every conceivable niche, interest, topic, or demographic. For this article we will focus on the top 3, but it could be a benefit to find some of these niche platforms that cater to your specific article's topic.
Facebook – Chances are that most of your customers and small business contacts are already on It's a good "catch all" option for promoting your content. Posts here should be informal and more personal in their tone.
LinkedIn – The overwhelming focus of LinkedIn is for professional networking. This is where you want to promote any business-related articles. Posts should be professional in tone and with longer, more in depth copy.
Twitter – Due to the short form nature of Twitter the platform is ideal for announcement type posts. Your unlikely to effectively communicate the value of your content in 280 characters.
4) Advertise your blog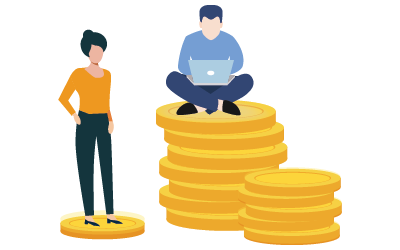 While everyone likes to get something for free, sometimes you need to pay for results. Google Ads is an invaluable tool for advertising and promoting your financial institution's products and services. It can also successfully promote your blog in a cost-effective manner. Display Ads are a great solution for a general awareness or remarketing campaigns. A Search Ad campaign could target common questions from users like, "How do I open a checking account?" or "What documents do I need to get pre-approved for a mortgage?".
5) Utilize your Google Business Profiles (formerly known as Google My Business)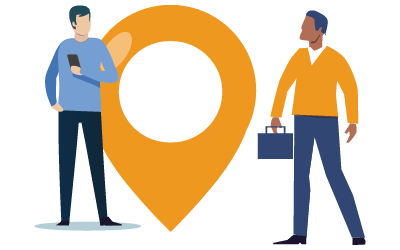 A highly developed GBP profile is critical for financial institutions. If you are not currently utilizing this free tool, we strongly recommend you take the time to build yours now. One great way to further leverage this account is to utilize the "Post" feature. From here you can create a short description and photo of your latest blog topic with a direct link to the article. This extra source of traffic is another useful way to incrementally increase traffic.
6) Use your email list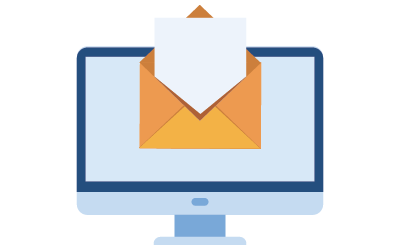 In recent years laws and regulations pertaining personal data (PII) have gotten strict. In many cases marketers have limited access to 3rd party data. Luckily most banks and credit unions have access to a prolific amount of 1st party data. First-party data is any data that is collected by you (your bank) directly from the source (your customer or lead). You can utilize this data for automated email marketing. Sending customers messages when you post a new article or when they show interest in a specific product, and you have a relevant article written.
7) Network with local organizations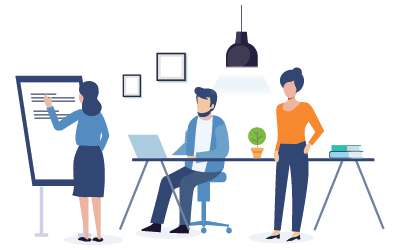 As a local financial institution, building relationships is key to long-term success. Create a portfolio of groups that specialize in different topics. Are you a member of your local chamber of commerce? Depending on your chamber membership level, you may have access to certain marketing-related benefits. That includes the chamber including your blog content in newsletters or emails.
8) Don't forget about your old content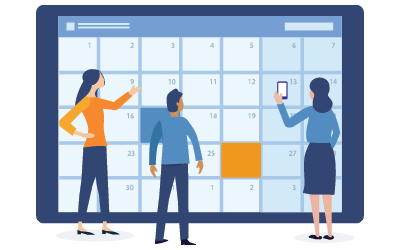 High quality content never goes bad. Even a seasonal topic like "Ways to Save for the Holidays" can be promoted as that time of the year comes around again. Subjects like "Creating a Budget" or "Buying your First Home" do not have a popular season of the year. Take time to review and refresh your copy. Make sure things like statistics are still accurate and update where necessary. Over time you will build a back catalog of content. With the amount of time and effort invested to create and promote the article originally, it's a shame to just push it aside for the next one. Don't be afraid to continue promoting your successful articles.
Be patient.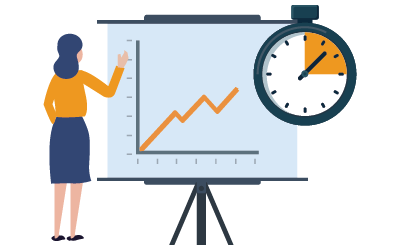 Building a successful blog for your financial brand takes a lot of time and energy. If you're looking for assistance or need someone who can put your ideas into action, the writing staff at BankBound is here to help. Maybe you already have the content and need a hand promoting it better. Our team of digital marketing strategists can help with that, too!  Schedule a consultation and let us know how we can get your organization's content marketing to the next level.