You're positive that you could help more people grow their wealth and prepare for retirement if you could only reach them. But frankly, digital marketing leaves you scratching your head. We're here to help. Contact us to learn more about digital marketing for financial advisors when you're ready to level up.
In the meantime, grow your AUM today with these 6 proven digital marketing strategies for wealth management.
1. Branding
What is branding anyway? It tells customers and prospects what to expect from your products and services. Your prospects have hundreds, if not thousands of options from full-service brokerage firms, registered investment advisors (RIAs), discount brokerage firms, and even Robo advisors like Betterment. What sets you apart needs to be at the core of your financial advisor marketing strategy. Your branding must make it clear why a client should choose you over someone else. Additionally, it should illustrate why YOU are a better fit than a mega brokerage like Charles Schwab. Similarly, it should clarify why an automated digital investment app like Wealthfront or Betterment can't provide the same level of service. Even prospects that use Robo advisors need to talk with a professional about more complex financial areas like taxes or estate planning.
Experience
Trust is a big factor when selecting a financial planner. You can build this by emphasizing your years of experience, the number of clients your firm has helped, and your teams' educational backgrounds. Furthermore, if you're an independent firm it helps to give a history of your organization and the benefits of working with a small company.
A Niche Market
Surely there's a certain type of client you serve especially well. For example, that could be wealth management for corporate managers or retirement planning for local mill workers. Other advisors focus on healthcare professionals, while some work with millennials who work in tech. A niche helps you set you apart from the competition.
Credentials
Your team is also well trained. Everyone has worked hard to obtain the necessary licenses like Series 7, 66, or more advanced credentials like the CFP® and CFA®. Include them in your financial advisor marketing strategies. Show prospective clients what your team can do and how credentials help solve your clients' problems. Consistency is Key Part of defining your branding is ensuring that your content is current and consistent. This applies to online and print properties as well as across various social channels. For example, a visitor to your LinkedIn page should see the same branding as a client receiving a postcard or landing on your website. This consistency helps with brand recognition and reinforces the image that your clients have of you and your services. Digital content should be visually appealing, with images and infographics. As well, the language should be easily understandable and include important keywords and phrases for SEO purposes.
2. Content Marketing
Understand Your Target Market
For your financial advisor marketing efforts to be effective, you must identify a target market and target client. Once identified, focus exclusively on that niche. Many new planners that aren't familiar with financial advisor marketing strategies think they need to reach everyone. Instead, try zeroing in on one type of client. The unfortunate truth is that attempting to please everyone often ends up reaching no one. Today's client has the world at their fingertips, and customers want to know why they need your product. They want to understand what you are doing for them. This customization can be accomplished by curating content centered on how your products and services benefit your customers.
What Matters to Customers
Digital and mobile options are becoming increasingly important. Modern wealth management apps like Robinhood are becoming very popular, especially among Millennials and Gen Zers. Customers like feeling that they are in control of their wealth. According to The Financial Brand, "42% of 18-21 year-olds include mobile banking capability in their top-three considerations, as do nearly as many 21-37 year-olds (37%). Mobile is also important to just over a third of 38-52 year-olds, but just 18% of 53-71 year-olds say the same." Further, if you're a large wealth management corporation, you may want to consider the benefits of creating a separate digital brand. Although Goldman Sachs has somewhat fallen out of favor with younger generations; its fintech platform, Marcus has become very popular among millennials.
Younger Consumers - Build trust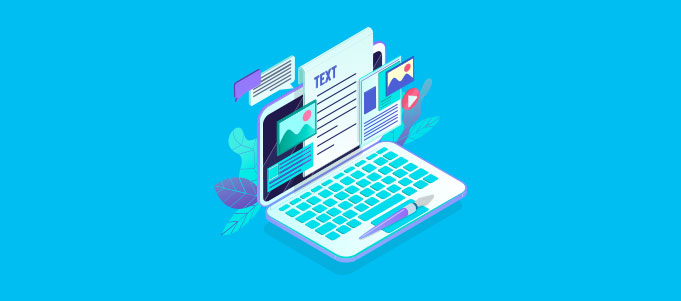 3. Social Media Marketing
You likely know that social media is a great way to promote your brand and raise awareness. But did you also know that it's one of the most effective channels for reaching new customers? Many aspects of social media make it ideal for delivering consumers a personalized version of your financial advisor marketing message. Having targeted, on-brand messages across social platforms can strengthen your appeal to potential new clients. However, social media activity can be a tricky arena for a financial advisor, due to strict compliance rules set by FINRA and the SEC. Be careful (and generic) about all likes, shares, and comments, as these can be considered as implied investment advice. FINRA requires that advisors "have a reasonable basis to believe that a recommendation is suitable for a particular customer based on that customer's investment profile." As the audience for any public social media profile is theoretically anyone with access to the internet, advice cannot possibly be based on every possible investment profile – advisors should not post any investment advice. Despite these restrictions, there are many worthwhile ways to add social media to your financial advisor marketing tool belt:
Use great hashtags that match your content. Some could be #retirement #wealthmanagement #financialadvisor #financialwellness. Simply search these hashtags for relevant topic ideas. This guide will show you how many hashtags to include on each social media platform like Instagram, Facebook, and LinkedIn.
Share information about your articles, events, and webcasts.
Share third party information like those on other financial blogs.
Showcase your thought leadership.
Social selling.
> For more best practices, check out our complete guide to social media for financial services.
Social Selling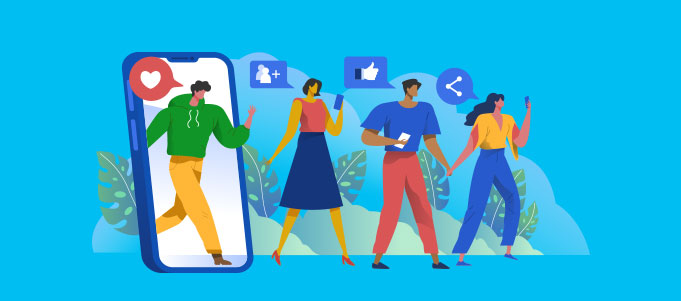 4. Email Marketing
Email marketing is a valuable part of any financial advisor marketing plan, which helps you stay connected to your current and potential clients. Regular newsletters create consistent touchpoints, and you can also use email to cross-sell relevant financial products. If that sounds intimidating, don't worry. There are services available to help automate these marketing efforts. You can also use these tools and services to measure open rates, click rates, and other important metrics. This information will help you follow up with interested prospects, which will lead to more AUM in the long run.
Newsletters
Through electronic newsletters, you can share updates about the financial industry and how your customers are affected. Here are some pro-tips:
Include relevant content from your company and other sources. Don't simply promote your own products and services, the goal is to provide your readers with educational and useful information.
Consider segmenting your audience based on age or niche, which means sending different newsletters to different types of investors. Millennial investors have different needs compared to pre-retirees. This is crucial if you have a large client base or are a big organization.
Communicate frequently, especially during times of uncertainty like the COVID-19 pandemic. Let your clients know that you are available to discuss their concerns AND that you're taking action to protect their accounts.
Be sure to stay in touch during the good times! Send birthday or holiday cards as well (also for obscure holidays like "Star Wars Day"). These messages build loyalty by letting your clients know you care about the relationship and can be automated, saving you precious time.
Cross-Selling
Email is perfect for cross-selling financial products. Use your list to:
Promote portfolio management to retirement account holders (and vice-versa).
Cross-sell retirement accounts, i.e. Annuities to IRAs.
Educate customers about different options for advancing life stages. For example, build awareness about annuities as they get closer to retirement.
If you're a financial advisor at a bank, consider beginning to build awareness about your wealth management products once new customers open an account. When these potential clients are ready to invest, then you'll be top of mind.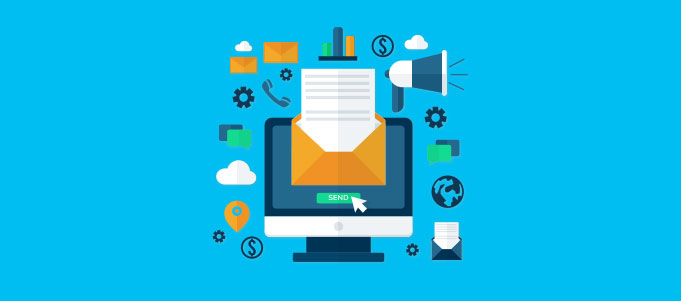 5. Podcasts
No financial advisor marketing strategy would be complete without a podcast presence. Podcasts have become hugely popular over the past few years. By 2019, 70% of Americans are familiar with podcasts, and 51% of Americans have listened to one. Podcasts are a worthwhile element of financial advisor marketing. It's easy to get started, and with a relatively small investment, you can do it yourself (DIY) or hire a service to help. They also offer another great touchpoint that is convenient for the listener. People also feel like you're talking directly to them, while they're on the go or doing the dishes. A podcast is a wonderful opportunity to build trust with existing AND prospective clients by sharing your knowledge and expertise. Send email invites to webcasts and promote on social media. Afterward, you can transcribe a podcast and release it as a blog post – creating content for multiple mediums at once. These can be shared on your social media platforms as well.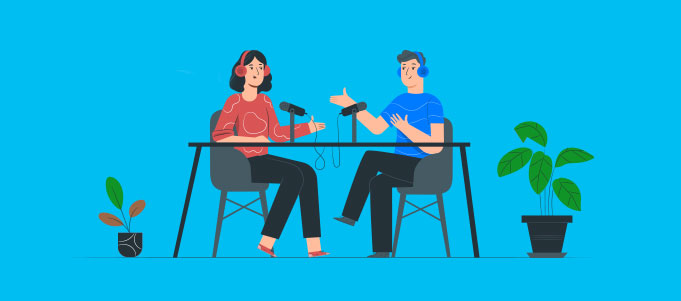 6. Blogging
To outsiders, many financial advisors look the same and offer similar services. Using a blog as one of the cornerstones of your financial advisor marketing helps enhance your firm's branding and differentiate your services.
Further Details About Market Insights
One aspect of blogging that makes it so valuable is the ability to go deep on the selected topic. You can analyze the market as a whole, or focus on how an individual stock is performing. Clients also like to learn about recent news at your financial firm. Be sure to showcase:
How you're staying on top of things during uncertain times.
Networking events or speaking engagements that help customers improve their knowledge.
Charitable events that your organization is involved in.
Customer-Centric
Customers choose you because your marketing and branding convince them that you offer a valuable service. Show them why they need your products and what you are doing for them. For this reason, curate content that focuses on how your products and services benefit your customers.
Reach Younger Investors
Having a blog and a good website can be crucial to reaching younger investors. 64% of Gen Zers learn about finances through online research with 63% of them using financial institutions' classes and seminars to expand their knowledge. Creating a unique content marketing strategy is a critical part of attracting younger investors. You can use blogging and content marketing to improve your SEO or search engine optimization. By creating quality content, you'll rank higher in Google, which attracts new inbound leads to your business.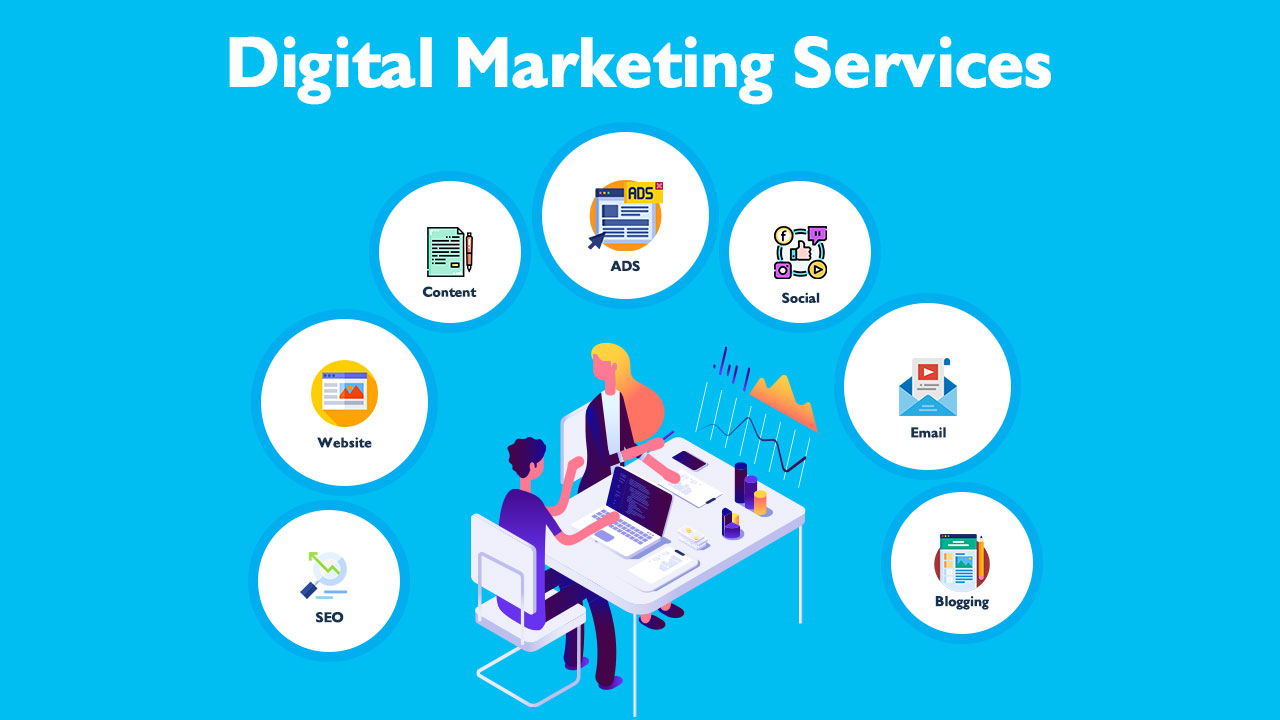 Bottom Line
Getting started with digital marketing can seem challenging. You're ready to grow your business, but there are seemingly endless options for getting started. At first, it can feel a little intimidating. Fortunately, the six strategies outlined above offer a great roadmap for igniting your financial advisor marketing plans. As with most goals, the important thing is to get moving in the right direction. Looking to take your digital marketing strategy to the next level? Request a no-pressure consultation that will show you potential blindspots and opportunities today!